Still cannot get over how excited your friend was who just came back from a fabulous diving vacation?
If you always wanted to try scuba diving and explore the underwater world, but never really gave it a serious thought, it's time that you do.
Scuba diving is perhaps the most calming and fascinating sport and can improve your breathing, increase your strength and flexibility, and lower your blood pressure, among other positives.
However, don't just decide to dive anywhere – after all, you don't want to see muddy waters and bits of garbage when you are underwater. Here are the best diving spots in Asia and centres where you can get a PADI certification. Book your dive and get ready to explore a new world!
1. Sipadan Island, Malaysia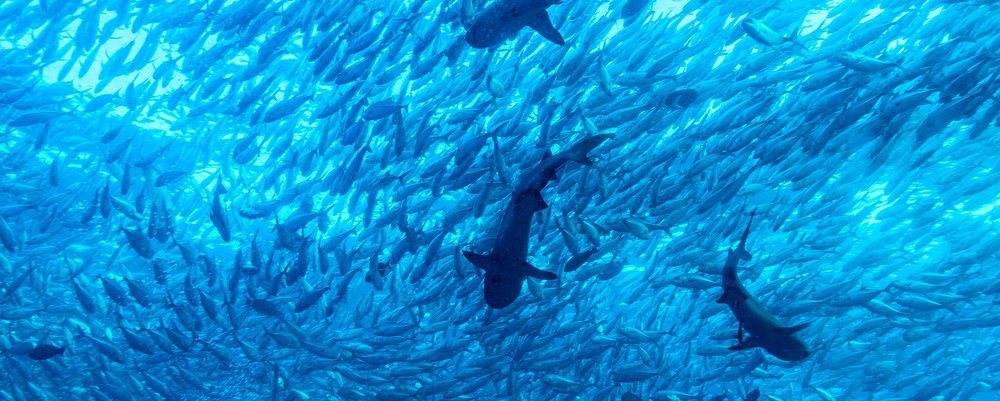 Remember the whirlpool of fish you saw on National Geographic the other day and went, "Wow!" Witness that and a lot more at your dive at the only oceanic Malaysian island Sipadan.
Be mesmerised by the coral wall on an extinct undersea volcano that rises 600m from the continental shelf. With over 3,000 varieties of fish, unidentified ocean life, colourful coral and crystal clear waters, this dive is said to be one of the best not only in Asia but also in the world.
Chances are you will spot not one but dozens of cute turtles paddling their way through the calm waters. No wonder this diving site has won many awards. To preserve this natural wonder, only 120 people are allowed to dive here every day.
Best time to dive: April-December
Diving centres: There are many options but some of the most well-known ones include Sipadan Scuba and Seaventuresdive.
How to reach: Once in Malaysia, take a flight to Tawau, followed by a road trip (around one hour) to Semporna. From Semporna, take a one-hour-long boat ride to Sipadan.
2. Raja Ampat Islands, Indonesia
Raja Ampat, known for its untouched beauty, is an archipelago of over 1,500 small islands. The four main islands are Waigeo, Misool, Batanta, and Salawati. Considered 'global epicenter of tropical marine bio-diversity', Raja Ampat Islands are any diver's dream come true. Warm temperatures, great underwater visibility, a massive variety of corals and of course, unending schools of colourful fish make it a popular Asian scuba diving spot. Look out for seahorses and Manta Rays that are the highlight of this diving site. This will surely be the most memorable dive of your life!
Best time to dive: All year long
Diving centres: Get in touch with Papua Paradise Eco Resort, Koranu Fyak Bungalows, Wobbegong Dive Adventures or Yenkoranu Homestay.
How to reach: Take a flight to Sorong and hop on a liveaboard from there.
3. Andaman and Nicobar Islands, India
This gem of a destination comprises over 500 islands and is perfect for a great diving experience. Its exotic beaches, mysterious tribal areas, and tropical climate have been attracting tourists from all over the world.
When it comes to diving, you can spot an octopus or lionfish on your night dive at Lighthouse, ultra-cute dugongs (vegetarian mammals) at Mac Point or reef sharks at Junction. This Indian island is perfect for new as well as veteran scuba divers. Plus, it is quite affordable so it's worth every penny.
Best time to dive: December-April
Diving centres: Companies such as Barefoot Scuba and Dive India offer some amazing diving experiences.
How to reach: Take a flight to the capital Port Blair. Foreign visitors who want to travel to the Andaman and Nicobar Islands by sea need to get a 30-day permit in advance from the Ministry of Home Affairs.
4. Tioman Island, Malaysia
Sparse population, dense jungles, cobalt waters and rainbow-like colourful marine life – Tioman Island is all this and much more. Head to this exotic Malaysian island for an adventurous vacation and an unforgettable scuba diving experience.
Turtles, sharks, sea fans, shipwrecks, and a whole lot of surprises await you at this diving site with calm waters. Psst…the island is duty free so don't go slow on that beer!
Best time to dive: March to May and from September to November
Diving centres: B&J Diving Centre and Tioman Dive Centre are among your options of diving centres.
How to reach: You can reach Tioman by road and ferry from Singapore and Kuala Lumpur both. Alternatively, you can also take a flight from Kuala Lumpur's Subang Airport.
5. Tubbataha Reef, Philippines
If you dare to have a tête-à-tête with the big guys of the underwater world, head straight to Tubbataha Reef. This UNESCO World Heritage Site is home to over 10 species of sharks; in fact, it is the world's largest concentration of white tip reef sharks!
Exceptional corals, superb clarity, and rich marine life make this protected area the most famous diving spot in the Philippines. Be prepared to spot endangered turtles, leopard and hammerhead sharks, manta and eagle rays and lots of other exciting sea creatures.
We bet this will be the most exciting vacation you would have had in a long time.
Best time to dive: March to June
Diving centres: Approach liveaboard operators listed here to arrange for your dive.
How to reach: Take a domestic flight to Puerto Princesa, Palawan and then take a 10-12-hour ride by sea to Tubbataha.
---
This is a sponsored article and first appeared on Bankbazaar.sg.

BankBazaar.sg is a leading online marketplace in Singapore that helps consumers compare and apply for a credit card, personal loan, home loan, car loan and insurance. Like BankBazaar Singapore on Facebook to discover tips, clever hacks, and deals to save and earn you more money.
---