U°Thermic's ColdScreen
A Promise Of A Different Way To Experience Life In The Cold
One of the greatest ways to see the world is to travel during the off-season. By embarking on your journey when everyone else is scrambling to avoid unpleasant weather, you can save big on hotel rooms, score discounted airfare, and enjoy the sites without rubbing elbows with endless tour groups.
Off-season travel often means visiting tropical locations at the height of summer, or cold climates in the middle of winter. While there are lots of ways to keep cool when it's hot outside, there haven't been many ways to stay warm in the face of freezing temps and inclement snowstorms – until now.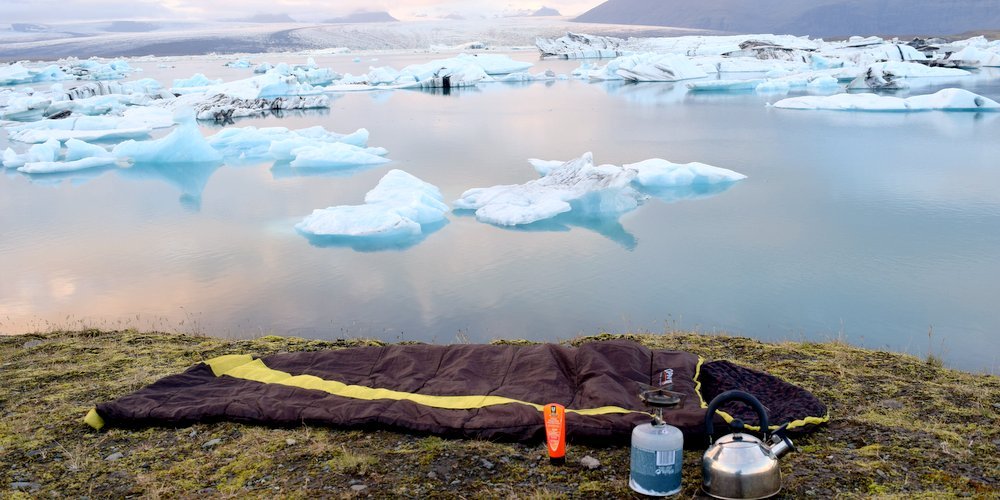 U°THERMIC has recently debuted a new product to help travellers enjoy the outdoors during winter months, no matter how cold it gets. Instead of piling on layer after layer of restrictive clothing, skiers, snowboarders, hikers, and sailors can now protect themselves from the cold with Coldscreen.
Where sunscreen shields you from harmful UVA/UVB rays, Coldscreen protects your skin from the frigid air, allowing you to enjoy outdoor activities as if it weren't freezing outside at all. The product, which is a moisturizing body lotion made with organic aloe, jojoba, and other natural goodies, actually utilizes and helps retain the body's own heat. And when you stop losing body heat, you stop feeling cold – even in the earth's most freezing climates.
Coldscreen's implications for travellers are enormous. Instead of limiting yourself to indoor activities at your winter travel destination, you're now free to hike, bike, trek, canoe, sail, ski, and snowboard as much as you like and as long as you like regardless of the temperature. You can say "yes" to activities you would have otherwise saved for warmer temperatures, thus unlimiting yourself and opening up new travel possibilities.
Coldscreen can be applied all over the body to get (and keep) that warm, fuzzy feeling. It takes a few minutes to kick in, and it's a good idea to let it dry before putting clothing on over it (unless you're planning to brave the winter weather sans clothing, in which case we highly recommend a generous amount of Coldscreen!).
The product creates a thin film on the top layer of the skin, which prevents body heat from being released. It also stimulates the heat receptors beneath the skin's top layer, sending signals to the brain that you're feeling nice and toasty. Depending on the temp outside and your activity level, the heat shield offers up to four hours of protection. With it also being 98% natural, 100% cruelty free and tested within a strict clinical environment things look positive.
Growing up in Wisconsin, where the average winter temperature hovers around - 6° C, Wise Traveller contributor Rebekah remembers watching her father forlornly retire his running shoes each season, banished to the indoor gym for up to 6 months of the year.
"I begrudgingly wore a winter coat over my Halloween costume each year (Supergirl doesn't wear a parka, mom!), and watched friends and family fall into the mania of months-long cabin fever. If only we had had Coldscreen to keep us thriving at thirty below!" she said.
Instead of spending money on pricey outerwear, which just makes you look 13 kilos heavier and restricts your athletic movement, you can slather some organic lotion all over yourself and tramp around outside like some sort of cold-defying super hero. It sort of makes you think differently about cycling in Stockholm for New Year's, or taking a Christmas kayaking trip to Yakutsk. But book your travel now, because as more people start using Coldscreen, the off season just might become a thing of the past.
---
Editors Note: As of publish date U°THERMIC also has a community fundraising campaign via their U°THERMIC Coldscreen Indigogo project.
---