Navigating Australia's coastal regions opens doors to a world full of maritime history, natural beauty, and distinctive cultural experiences. Sailing in Australia offers travellers a chance to get off the beaten path and reconnect with the natural world and themselves. This ocean-bound journey offers a variety of settings, from tranquil island paradises to busy modern harbours.
The five outstanding locations highlighted in the following exploration highlight Australia's wide range of sailing options.
Whitsunday Islands, Queensland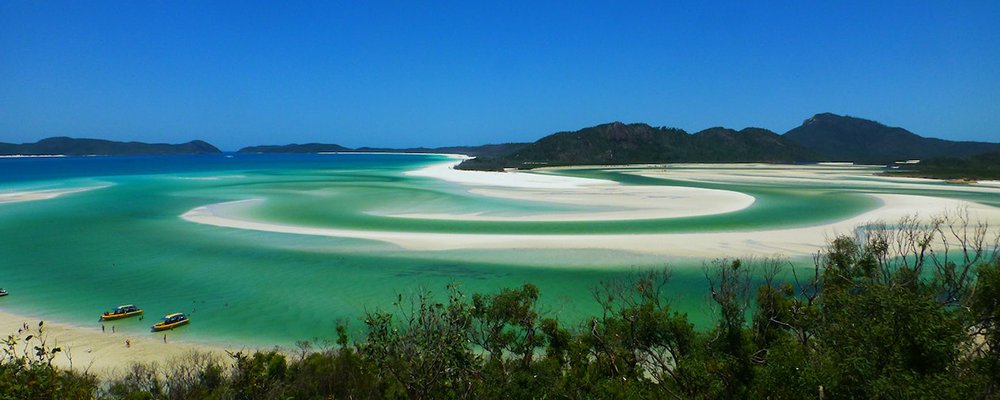 Located in the centre of the Great Barrier Reef, the Whitsunday Islands are frequently thought of as a tropical paradise. It's a sailors' paradise, made up of 74 islands, each with pristine beaches, colourful coral reefs, and lush jungles. Charter choices range from fully crewed catamarans for those seeking a laid-back excursion to bareboat sailing for experienced sailors.
Discover secluded beaches, go snorkelling in crystal-clear waters abounding with marine life, or just relax on the renowned Whitehaven Beach. After a long day at sea, a variety of luxurious resorts and eco-resorts provide the ideal escape. All in all, the Whitsunday Islands provide a totally unique and immersive sailing experience.
Sydney Harbour, New South Wales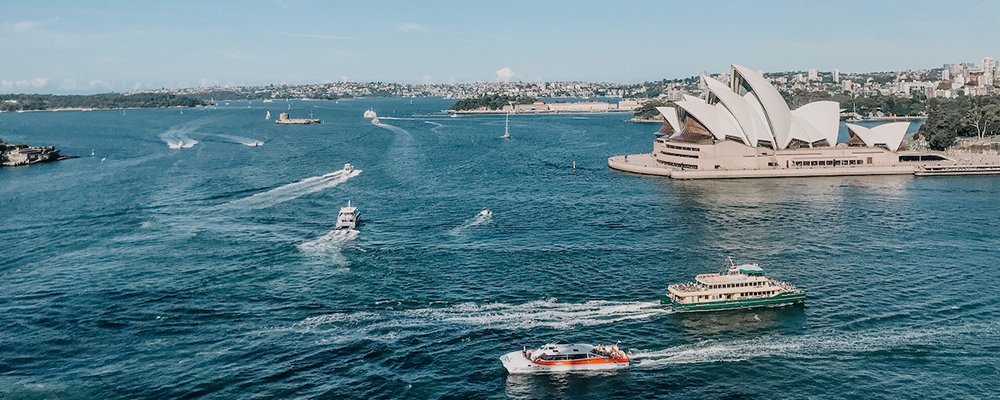 The magnificent Sydney Harbour offers an unmatched sailing experience and is known for its breathtaking views. Every level of sailor can find something enjoyable here. An exclusive superyacht hire in Sydney provides an opportunity to explore the harbour from the comfort of an opulent ship and feel like a true rockstar.
Discover hidden beaches, enjoy a meal at a restaurant on the water, or just take in the magnificent views of the Sydney Opera House and Harbour Bridge. If you work with the right agency for charters, you can get a guided trip that will allow you to discover the region's rich history and diverse marine life.
Port Douglas, Queensland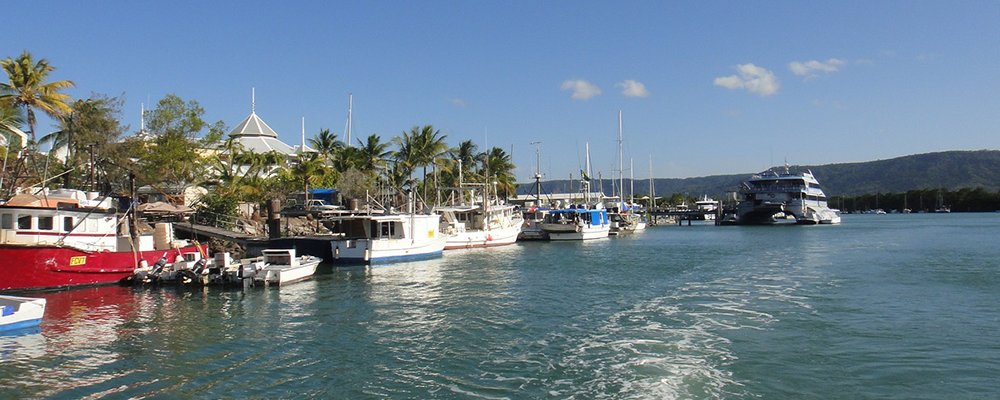 Port Douglas is a sailor's paradise, with a warm tropical climate and stunning vistas that provide countless chances for exploration and relaxation, and will always be one of our top recommendations. A magnificent blend of reef, rainforest, and sailing joy can be found in this part of Australia. It is a place full of natural beauty and serves as a gateway to the Great Barrier Reef and the Daintree Rainforest.
In order to embark on individualized voyages to discover adjacent islands, secluded sand cays, and secret lagoons, sailors can select from a number of charter choices. Scuba dive or snorkel in the clear seas to explore the colorful coral. Off the boat, take guided tours of the old rainforest, browse lively markets, or savour gourmet dining at waterfront restaurants.
Hobart, Tasmania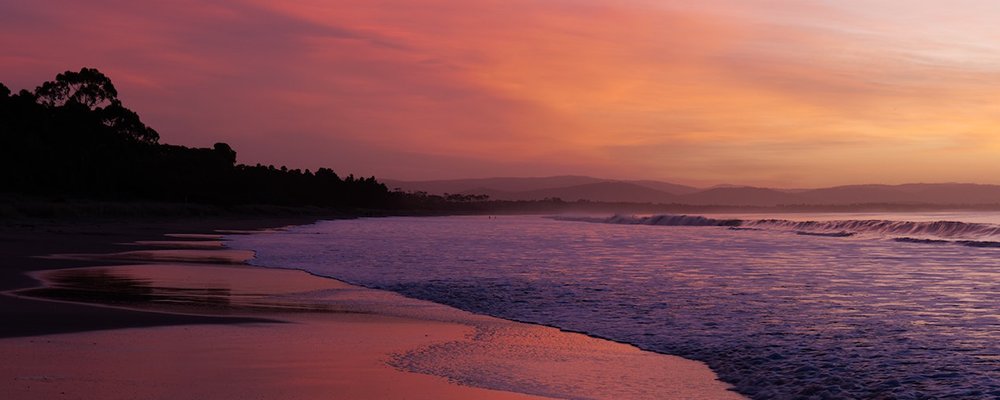 Hobart's temperate marine appeal offers a distinctive and energizing sailing experience. Sailing is best done in Hobart's deep-water harbour, which is set against the spectacular backdrop of Mount Wellington. Take part in neighbourhood regattas or accept the challenge of the illustrious Sydney to Hobart Yacht Race, one of the most prestigious offshore yacht races in the world.
Take guided tours to experience the nearby wilderness and coastline splendour, or visit the Nautical Museum of Tasmania to learn more about the state's rich nautical history. Sail to nearby Bruny Island to explore the fine dining and wine trails, or stay on board to take in the fresh air and breathtaking scenery. As you can see, Hobart is a must-sail spot because of its combination of sailing history, natural beauty, and cultural diversity.
Fremantle, Western Australia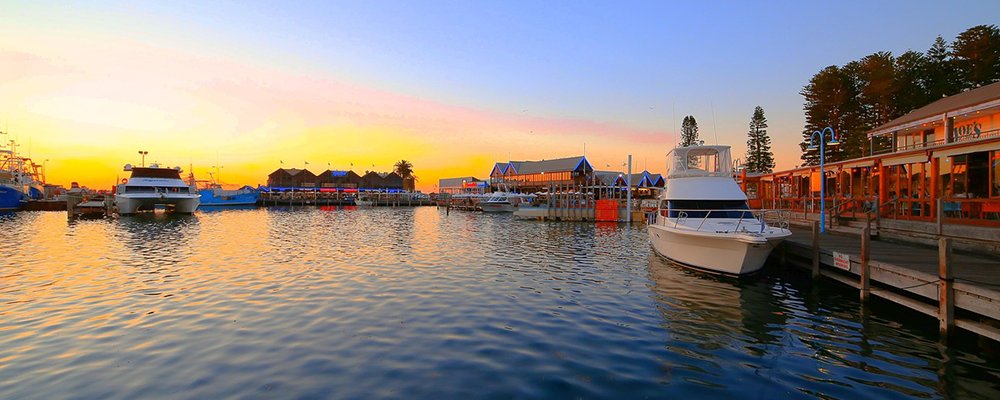 At the mouth of the Swan River, in the thriving port city of Fremantle, you will find a beautiful fusion of modern culture and marine history. Fremantle's vibrant nautical culture and lovely surroundings offer something for every sailor, whether you're interested in whale watching, fishing, or just taking a leisurely cruise along the river. It is also well-known for its thriving arts scene, delicious seafood, and historic buildings.
Join sunset cruises to take in the breathtaking scenery of the Western Australian coastline, or charter a yacht to explore the adjacent Rottnest Island, home of the rare quokka. Onshore entertainment is abundant because of the city's bustling markets and vibrant café scene.
Australia presents a variety of sailing experiences that are as diverse as they are interesting. Each location gives a distinctive perspective on Australia's marine essence, from the historical atmosphere of Fremantle to the tropical allure of the Whitsundays. Those who are willing to set sail will benefit from both the final destination and the voyage through Australia's numerous and alluring seas. The Australian coastline invites sailors of all experience levels to learn, explore, and be fascinated by a world that is best seen from the deck of a boat.
---
Sophia Smith is a lifestyle blogger, graphic designer and travel enthusiast. She is very passionate about eco-friendly and green topics, sustainable travel, eco beauty, and conscious business. Sophia's other hobbies centre around her love for yoga, wellness rituals and living in balance with nature. She loves sharing meaningful content that inspires people. Sophia has contributed to a number of publications including Eco Warrior Princess, Sivana Spirit, Carousel, Cause Artist, Austin Fit Magazine, Awaken, Literally Darling, Stay at Base, and Read Unwritten
---