This time at home is the perfect opportunity to sort through all of your travel photos from the past year and occupy your self with a creative project. Here are a few ideas of what you could do with your travel photos during lockdown.
Create a photo book
There are countless websites that allow you to remotely create a beautifully presented photo book using your photographs. Use this time to create the perfect memento of your past trips, creating separate books for each destination or organising your photos by year. We love the hardback books you can create on Artifact Uprising and Rosemood, but there are many other options out there.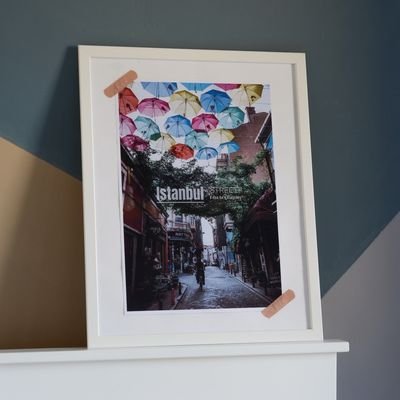 Start an Instagram account or blog
Relive your past travels by starting an Instagram account or travel blog to share your favourite travel memories. Decide upon a niche, such as solo travel or luxury travel, and curate your best travel stories and images to share. If you're more focused on imagery than words, opt for an Instagram account, however if you have numerous stories to tell, a blog could be the best format.
Frame prints for your walls
Choose a selection of your favourite photographs from your past travels and have them blown up as prints to frame on your walls. Create a feature wall dedicated to your travel memories or print a larger image to be a focal point in a room.
Send postcards to your friends
Find a website that will print your travel photos onto postcards and order them in bulk. Write postcards to your family, friends or past travel companions every week during lock-down, talking about the travel memories from the featured image. You'll help to cheer up anyone who is feeling lonely or experiencing wanderlust.
Organise your images
If you're anything like us, you probably have thousands of photographs stored on your computer, phone or hard-drive that are in desperate need of sorting out. Use this time to go through all of your images, organise them into folders and back them up so you don't have to worry about losing them.
Create a scrapbook
Perhaps a pristine photo album doesn't appeal to you. Alternatively, you could create a physical scrapbook filled with all your favourite travel memories from particular trips. Paste your favourite photographs into the book, write journal entries to remind you of your adventures, and collect any mementos such as flight tickets, postcards, pressed flowers or leaflets.
---
Emma Lavelle is a UK based writer and photographer and has her own blog Field and Nest.
---