Preparing what to pack when backpacking through Europe can be tricky, especially since you need to consider the different types of weather you might experience and the variety of destinations you'll visit.
Backpacking Europe Essentials
When backpacking Europe, the key is to bring pieces of clothes, shoes, and accessories that you can easily wash, mix and match, and something you can wear both day and night. To save you from the stress of packing, check out this complete guide of what you need to pack for your travel across Europe. If you are looking for outfit ideas or specific pieces of clothing that will work best for your body type, The Better Fit is a great online blog to help with that!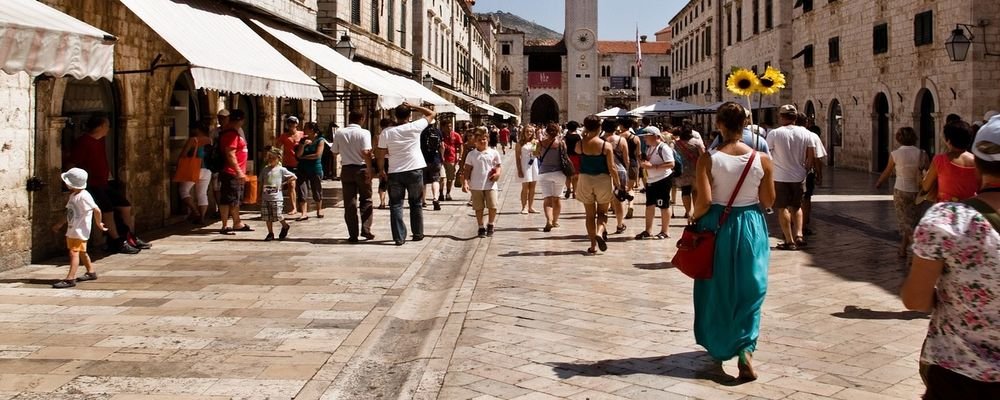 4-5 Tops
Bring three to four solid-colored t-shirts when you are backpacking Europe during summer or spring. A pair of button-up shirts are perfect because you can wear them as they are or under a sweater. Make sure your tops are lightweight, easy to wash, and do not wrinkle.
Women can include at least one blouse or a fancy dress to avoid monotony.
Men may consider adding one long-sleeved shirt for versatility.
3 Pairs of Bottoms
Check whether your trousers will match your tops. Europeans prefer neutral and dark colors because these colors hide stains and dirt better.
Aside from being regular European clothing, dark jeans are suitable for both casual and dressed up trips. Women may consider packing two skirts of different lengths.
If you are backpacking Europe in winter or autumn, don't forget to bring wool leggings or leg warmers.
2 Pairs of Shoes
Shoes take up a lot of space, so we recommend something like a pair of nice leather sneakers that you can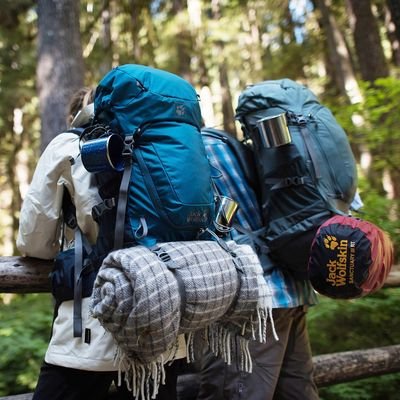 use both for day tours and night strolls. If you are planning to walk through the streets of Europe, pack a comfortable pair of walking shoes.
Depending on the weather, you may also opt for hiking shoes, sandals, or flip flops.
3-4 Pairs of Socks
Socks help prevent blisters and odor. Pack washable and breathable socks that will keep your feet dry.
5 Pairs of Underwear and Loungewear
It is essential to bring at least five pairs of "easy to wash and dry" undergarments. You can also pair up a tank top and boxer shorts as your sleepwear. Because these items take up such a small amount of space, this is the one area where it's better to bring more than less.
1-2 Jackets or Coats
Sweaters, fleece jackets, and coats are good for layering, which also means you can display new looks. The weather in Europe is constantly changing, so it's possible to feel cold outside and then get a little sweaty indoors. Thus, bring at least one lightweight cardigan or sweater.
2 Bags
Use a sturdy backpack or lightweight suitcase for all your necessities. You will likely leave your luggage in your accommodation, so bring a small theft-proof backpack or cross-body bag for your money, gadgets, IDs, and passport when you go outside.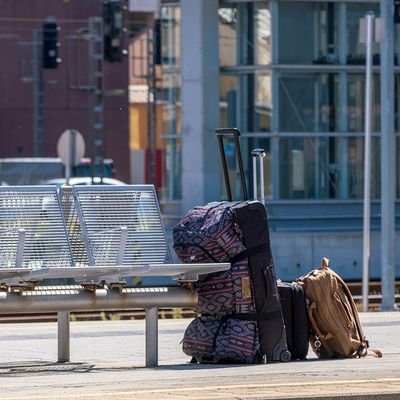 Jewelry and Accessories
You'll be reusing your clothes for the trip, but accessories can make your outfit different and more stylish. Inexpensive bracelets, necklaces, earrings, watches, hats, scarves, and sunglasses will give extra flair to your outfit.
Toiletries
It's okay to rely on your accommodation's toiletries, but in some cases, this is not advisable since you might not get everything you need.
Invest in some refillable 100 ml squeeze tube bottles for bath soap, hand soap, and shampoo. Bring a travel-sized towel, toothbrush, toothpaste, deodorant, shaving razor and cream, hand sanitizer, body powder, and tissue.
Travel Documents
Store your important travel documents in a waterproof pouch. In addition to your passport, valid IDs, travel tickets, accommodation confirmations, also store credit/debit cards and some cash here.
Electronics and Accessories
Finally, don't forget your gadgets, chargers, power bank, and universal adapters, so you can capture everything you'll love in Europe.
To make your backpacking trip in Europe more comfortable, also pack a water bottle, neck pillow, earplugs, and an eye mask.
Use packing cubes to organize your clothes, accessories, toiletries, and documents. In this way, your stuff won't jumble in your luggage, and you can quickly get what you need.
---
Allena Rissa is the editor of TheBetterFit.com, a lifestyle and fashion blog that focuses on sharing tips and advice to help women look and feel their best.
---