The U.K. may not be your first thought when thinking of breath-taking beaches, but England, Scotland and Wales are home to some of the most stunning shorelines in the whole of Europe. There are plenty of vibrant seaside resorts and dramatic coastlines that you may know of, but here are some of the most beautiful beaches that you'll find around the coast of the U.K.
Three Cliffs Bay, Gower Peninsula, Wales
When you walk down the lane from the car park and see Three Cliffs Bay for the first time, your jaw is likely to drop. The vast expanse of sand surrounded by towering cliffs and picturesque woodland looks more like something you'd expect to see in New Zealand than south Wales. The diverse landscape includes sand dunes, a salt marsh and the iconic three limestone cliffs, providing plenty of opportunities for exploring rock pools, sunbathing and even braving a swim.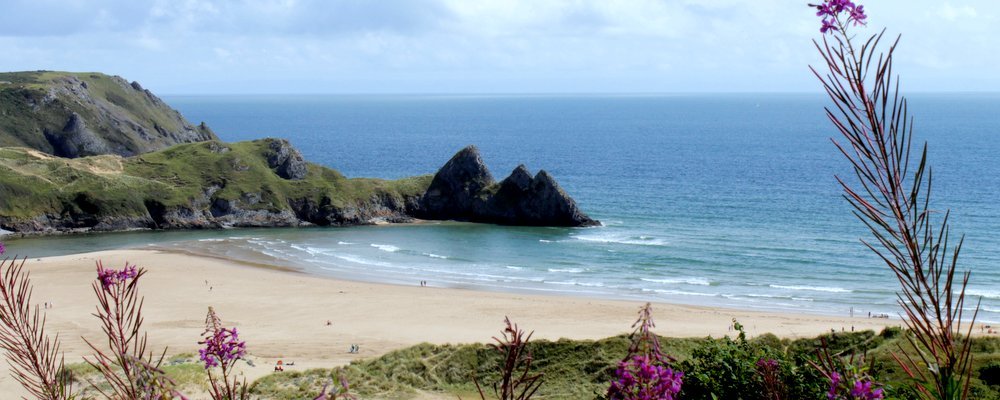 Image: Florian G @ flickr
Llangennith, Gower Peninsula, Wales
Just a short drive from Three Cliffs you'll find the immense stretch of picturesque beach that stretches from Llangennith to Rhossil Beach. Popular with surfers, thanks to the reliable waves rolling in from the Atlantic (The Guardian has named this one of the Top 10 UK surf spots), this is also a great place to swim on warm summer days. The Llangennith end of the beach is backed with sand dunes that lead to Hill End campsite, whereas Rhossil Beach is slightly quieter and looms below cliffs.
Holkham Beach, North Norfolk, England
Another vast beach that stretches as far as the eye can see, Holkham is a popular spot all year round for sun-worshippers, walkers and families. Part of a 3,700 hectare nature reserve that also includes woodland, sand dunes and marshland, Holkham is particularly attractive thanks to the diversity of its surroundings. Bird lovers will relish the opportunity to spot rare species while relaxing on the beach.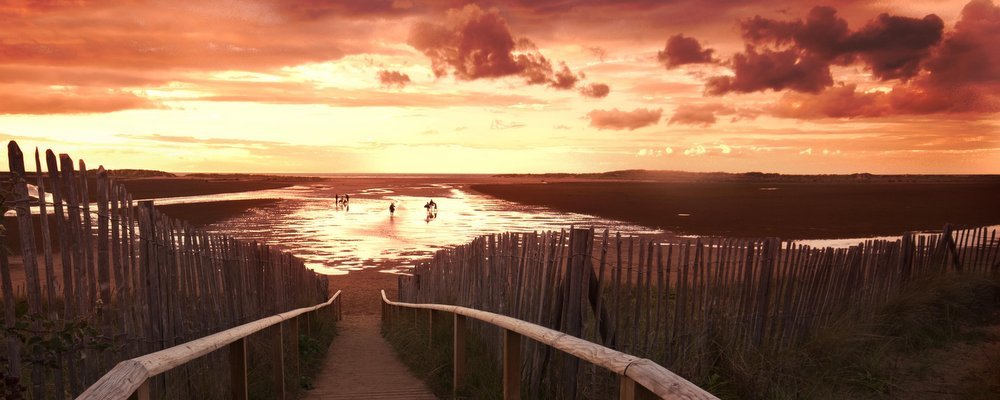 Image: Andrea @ flickr
Man O'War Beach, Dorset, England
One of the most visually stunning beaches in England, Man O'War Beach on the Jurassic Coast is significantly less crowded than its neighbouring beaches. This is due to the steep path down from the cliff to reach the half-moon bay, but it's worth the climb back up to swim in some of the clearest waters on the English coastline. Perhaps not the best choice of beach for anyone with a fear of heights, but hikers, photographers and swimmers should add this to the top of their list.
Isle of Tiree, Scotland
The Isle of Tiree, located in Scotland's Inner Hebrides, boasts 46 miles of unspoilt shoreline. Drive around the island admiring the constant sight of white sand beaches and turquoise waters, marvelling that you're in Scotland and not the Caribbean. It may be a little chilly for swimming without a wetsuit, but the magnificent views and sunny skies more than make up for the low temperatures.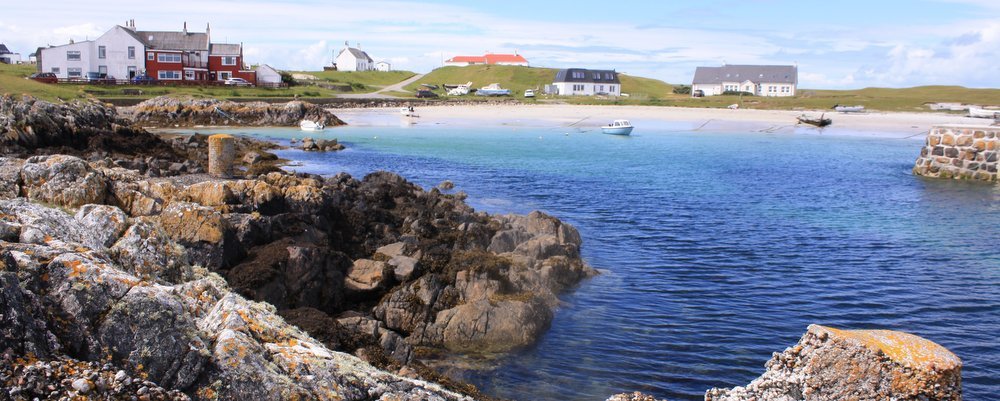 Image: kroskz @ flickr
Sandsend, Yorkshire, England
The best beach in the north of England has to be Sandsend, on the Yorkshire coast. This beautiful bay is a welcome respite from nearby bustling seaside towns such as Whitby, providing a quiet spot for a walk along the beach or an afternoon of sunbathing. Families will love it here, as their children can be kept busy by exploring the rock pools.
Pedn Vounder, Cornwall, England
Cornwall is home to many stunning beaches, but Pedn Vounder is perhaps the most spectacular. The beach can only be accessed by a short walk or via a boat, keeping it fairly quiet most of the time – although be warned that it is frequented by nudists. Expect white sand, clear waters perfect for swimming and a backdrop of dramatic cliffs.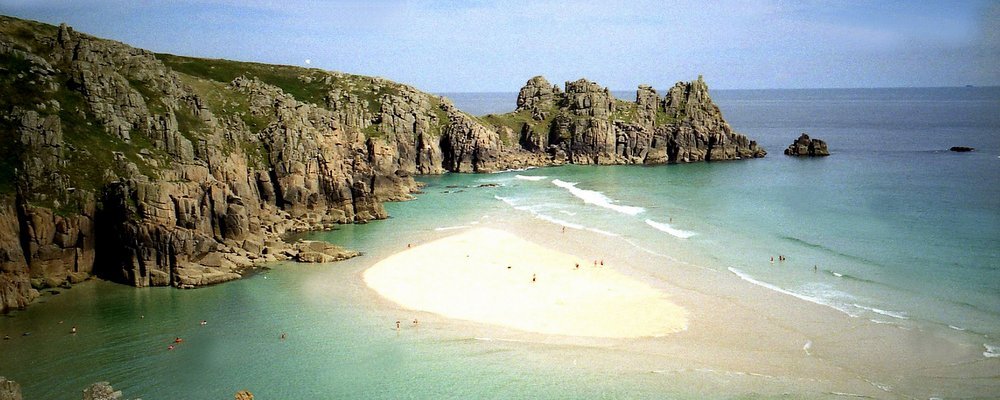 Image: Robert Pittman @ flickr
Marloes Sands, Pembrokeshire, Wales
If you're unsure whether you prefer more rugged, rocky beaches or pristine yellow sand, Marloes Sands has something for everyone. Large rocks on the beach provide privacy for sunbathers while also creating rock pools for children to play in. The large beach is ideal for swimmers and is backed by a dramatic cliff face, making for spectacular postcard-worthy photographs.
If you really like your beaches do you know where the Best European Beaches to Avoid Crowds are? Or what about simply the Best Beaches in the World?
---
Emma Lavelle is a UK based writer and photographer and has her own blog Field and Nest.
---