If you're a wildlife lover travelling down the West Coast of the U.S., you're in for a treat. If you visit rural and coastal locations, you have great chances of spotting some of the country's most interesting animals. There are many wild animals, both on land and in the sea, that are exciting to observe. Here are six in particular to keep your eye out for.
Bears
If you're travelling through California, you have a good chance of spotting a black bear in the Sierras, especially in Yosemite National Park. These bears are usually quite timid and shy away from humans, but if you are visiting their habitat you may just stumble upon one. If you're visiting black bear country, it's important to use the food storage lockers that are provided, as these bears are notorious for breaking into cars and tents if they can smell food. Grizzly bear territory is higher up, in the north of Washington, Utah and Montana, although most of their population live in Canada and Alaska. Grizzlies are much more aggressive than black bears but are incredible to see in the wild at a safe distance.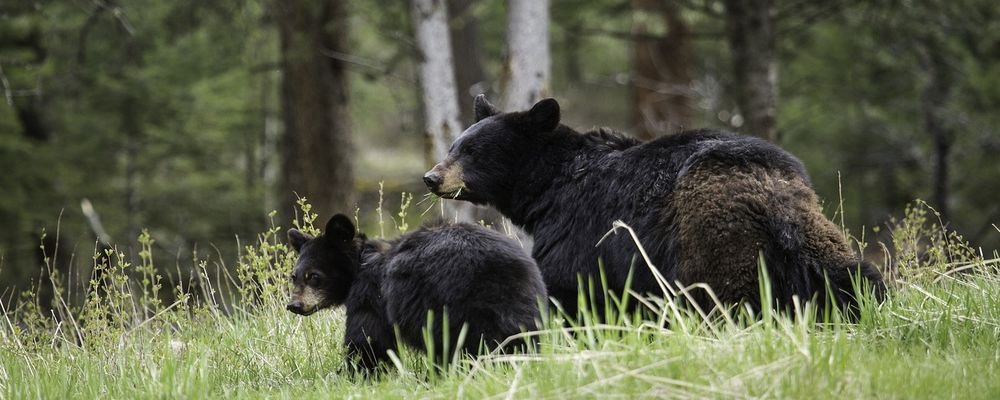 Wild pigs
Wild pigs (also known as wild boar, wild hogs and razorbacks) are not native to North America and are seen as pests – but it can be amazing to see a family of them in the wild. They live in the Southern states and are also common in rural and mountainous areas of California. If you're camping in the wilderness and hear rustling and snorting at night, it's likely to be a group of wild pigs out looking for food. They can attack humans unprovoked and should be observed from a safe distance.
Coyotes
Coyotes are a common sight on the West Coast of America, observed in habitats as diverse as the desert and the mountains. They rarely attack humans, but you should be cautious with small children and pets in areas where coyotes roam. They are abundant in popular spots such as Joshua Tree and Yosemite National Parks, where many visitors will spot at least one coyote during their stay. They are increasingly seen in urban areas with sightings even in big cities like San Francisco and Los Angeles.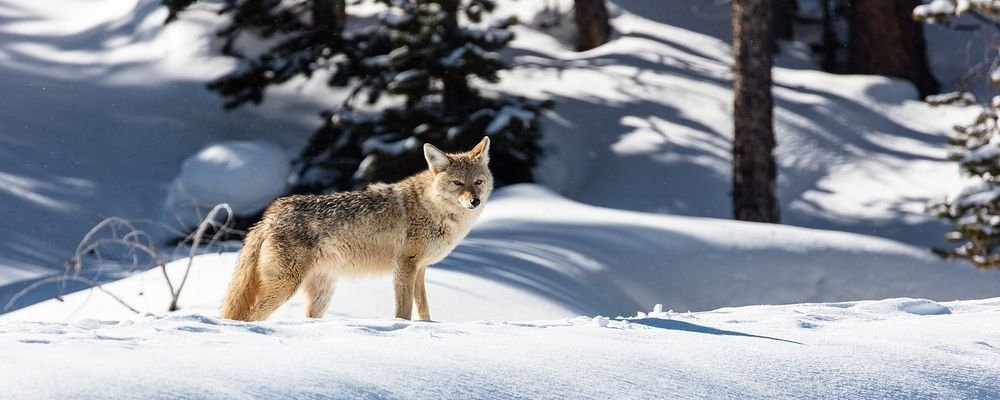 Cougars
Cougars (also known as mountain lions or pumas) have the largest range of any wild mammal in North America. They are found in forests, deserts and lowland across the Western and Central states. You are more likely to see a cougar in the wilderness, such as when visiting a National Park, but they are increasingly spotted in cities. In recent years there have been highly publicised sightings of the animals roaming around the hills of Los Angeles, with an iconic photograph recently shot of a cougar prowling in front of the Hollywood sign. They are known to attack humans, so caution is advised if observing these creatures.
Elephant seals
As one of the most magnificent marine mammals, elephant seals are instantly recognisable for the huge size and distinctive noses of the males. South of Big Sur, on the beaches of Piedras Blancas, California, a huge colony of elephant seals can be observed for most of the year. Pups are born on the beach, and the adults mate in the winter months, making December to February the best time of year to see activity. There are viewing platforms above the beach for visitors to observe at a safe distance, watching the seals play in the water, laze on the beach or perhaps even witnessing a fight between two males.
Cetaceans
The waters off the West Coast of America are an excellent place to spot a diverse range of cetaceans. Whale watching trips, most commonly embarking from Monterey, California, are the best opportunity to see whales and dolphins up close, but they are also frequently spotted from the coast with a good pair of binoculars. Dependent on the time of year, several species of dolphins, killer whales, blue whales, grey whales, humpback whales and many more can be spotted in the sea here.

---
Emma Lavelle is a UK based writer and photographer and has her own blog Field and Nest.
---