If you're taking a long-haul flight, chances are that you're dreading spending hours upon end feeling bored and uncomfortable. We've pulled together a l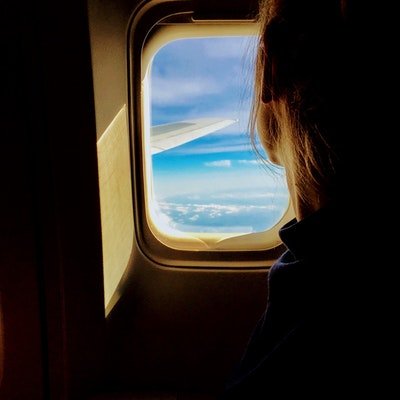 ist of long-haul essentials that can help to make lengthy flights more enjoyable.
Something to read, listen to or watch
If you're going to be spending a long time on a plane, make sure you have ample entertainment to make the time go faster. Most long-haul flights will provide films for their passengers, but it's worth downloading your own films, TV shows or podcasts onto your phone, iPad or laptop so you can control what you watch during the flight. We'd also recommend bringing a book and a couple of magazines to offer another option than staring at a screen for your entire flight.
A blanket or large scarf
There's nothing worse than trying to sleep on a flight, but you can't get warm or comfortable. The blankets that the flight attendants hand out are usually thin and scratchy, so why not bring your own little piece of home comfort? A large scarf is a great idea, as you can wear it at the airport then unwrap to use as a throw on the plane.
An eye mask and noise-cancelling headphones
Help yourself drift off to sleep by covering your eyes and listening to ambient music through headphone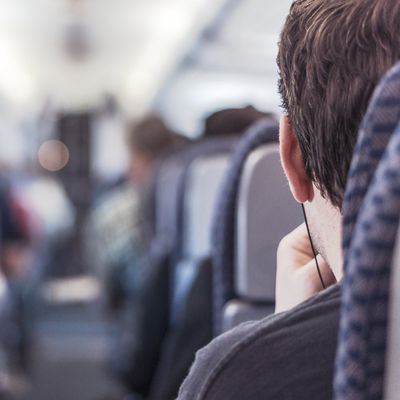 s that block out external noise. An eye mask will allow you to choose when you sleep, rather than being reliant on when the cabin crew turn off the lights, and a pair of good headphones will also help you to concentrate on your film without hearing what your neighbours are talking about.
Travel toiletries
The stale air on planes is notorious for drying out your skin and lips, so bring a small bag of travel-sized toiletries to keep yourself refreshed during your flight. A hand and body moisturiser, lip balm and a pack of face wipes will all help you to feel fresh. You should also carry a toothbrush and toothpaste to use after meals and before you sleep.
Comfortable clothes
Plan your travel outfit with comfort in mind, wearing clothes that aren't restrictive and that feel comfortable when you are seated for long periods of time. If you're travelling for business and want to look professional at the airport, pack a set of more comfortable clothes to change into on the plane, such as leggings, a cosy jumper, woolly socks or even pyjamas. You'll find it much easier to settle into your seat and drift off to sleep if you feel comfortable.
Water bottle with filter
Not only is travelling with a reusable water bottle with a filter good for the environment, alleviating the need to buy plastic bottles of water at the airport, but it can also be better for your health. The tap water that you are served on flights is often dubious in its quality, so if you instead ask the flight attendant to fill up your bottle, its carbon filter should help to purify the water that you consume.
---
Emma Lavelle is a UK based writer and photographer and has her own blog Field and Nest.
---