Airport layovers, transits and flight delays can be painful, tiring and just plan annoying … but they don't have to be. Some airports around the world trying to make your experience more pleasant and enjoyable during those loitering hours. Here are 13 of the best airports where you can stay relaxed whilst waiting for your flight.
Are you cursing the fact that during your planned itinerary there is a layover that is looming like a gaping whole in the universe of your travels? A definite time cavity of a layover explodes with the question of, "What am I going to do stuck in an airport?"
Delays and layovers are a fact whilst travelling that can be endured with a grimace or taken as time out, albeit in an airport. Stick to the mantra that it is the journey and not the destination that present unexpected delights. So take a deep breath, relax and enjoy the world that is in an airport bubble.
Airports are simply human runways for walking, so do a few laps and see what is available. The thrombosis threatening to build up in your legs will not have a chance to develop. Check out the toilets like the kids do. It is quite tempting to try a squatter if you haven't used one before. Or, be entertained by the magic instant flushing the minute you lift your bum off the toilet seat.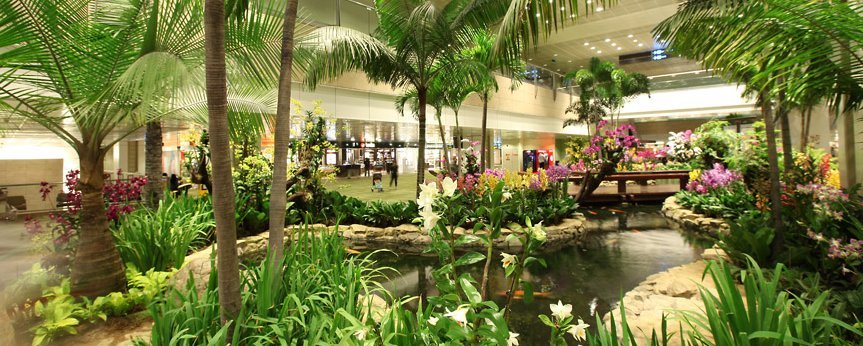 If you are lucky enough to be stuck in Changi Airport Singapore, you have hit the jackpot, as it is named the number one international airport, according to all the guff on the Internet. This airport has a butterfly garden, rooftop pool, and designated quiet zones where the only sounds are the snoring of weary travellers. There are business amenities, Wi-Fi areas, and an entertainment area begging for you to play on an Xbox or PlayStation. Two hotels are available for those who wish to totally rejuvenate their bodies and you can get pay "by the hour" rates. If your layover is longer than five hours, there are free city tours. Or, slide down the four story high slide just for the fun of it.
With an Imax theatre, car racing or basketball on the Isports simulator, the Hong Kong International Airport sounds more like a fun park. Have a game of golf at the nine hole outdoor course and if hunger pains strike, visit one of the Michelin starred restaurants. For a price, indulge in one of the traveller lounges with full amenities. Named the World's best airport hotel, The Regal Airport Hotel is connected to Terminal 1, so this is certainly the place to put your head on a pillow if that is your fancy. It would take the term "layover" to a whole new level.
In Seoul, go ice-skating at the Incheon International Airport, or have a round of golf. It is even possible to have a "sleep out", as there are seven gardens from which to choose. It only takes about half an hour to get into town, so there is no need to hang around the airport if you don't fancy the activities on offer.
In Amsterdam's Schiphol Airport, you can have your own quiet time in the world's first airport library, or explore the only museum joining an airport terminal. Beijing's International airport boasts having a "global kitchen" of 72 stores to choose your ultimate dining experience. Whilst in Vancouver International Airport, you can imbibe in a honey-infused lager made by Whistler Brewing Company at the Jetside Bar. Gaze in wonder at the huge aquarium with over five thousand sea creatures and one devoted entirely to jellyfish, now that is a treat.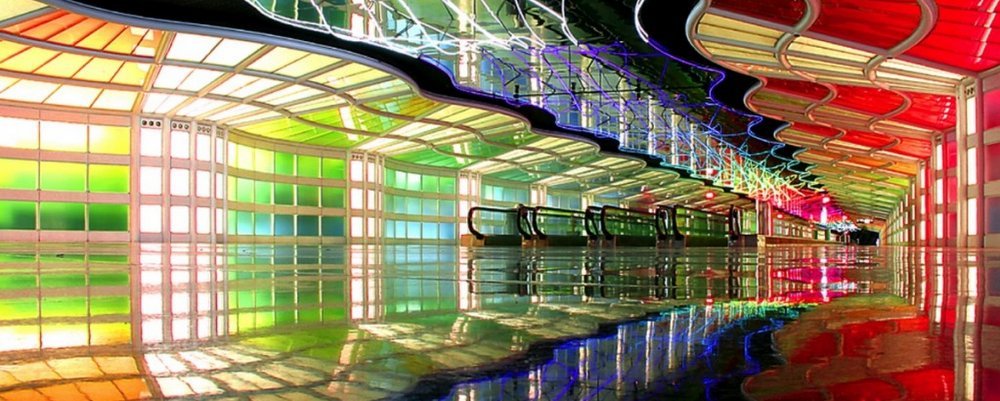 Munich Airport is a haven for beer lovers where you can find an onsite brewery with live music during the months of October to May. There are individual sleeping pods complete with iPhone and USB ports for the weary. If bratwurst and beer is your thing, take a twenty minute taxi ride to Freising and the famous Bavarian State Brewery Weihenstephan.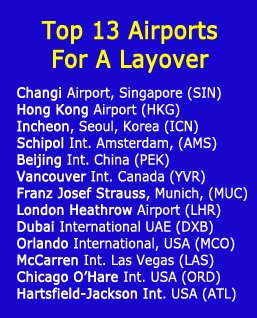 Harrods at London's Heathrow Airport is a must for the experience alone. A five star dining experience can be on the layover hit list at one of the super star chef restaurants. A layover treat to tantalize your jaded taste buds from plastic aeroplane food. Dubai International, you will be fighting the urge to burn a whole in your credit cards with the largest duty free shop of 58,000 square feet of temptation. Really stretch your legs in the "G-Force" gym or casually buy a gold bar at one of the shopping stands if your wallet can take it.
Not to be outdone, the airports in the US are stepping up the kid friendly anti. Orlando Int. Airport puts children first with its theme park vibe complete with adult and mini chairs in the main terminal. San Francisco International Airport has train rides around the airport for free and a water play area for the kids. McCarran Int. Airport, in Las Vegas, has 1,300 slot machines for the adults to play on. To amuse the rug rats there is a control tower in miniature, complete with a mock up of a jet engine. A light sculpture 744 feet long races the ceiling of interconnecting tunnels between concourses at the O'Hare Int. Airport. Way over the top Hartsfield-Jackson Atlanta Int. Airport have a huge flying corncob.
And if your layover happens to be in a tin shed in the back of beyond, then make sure you have a pack of playing cards with you and a blow up cushion to sit on. Playing patience the old fashioned way with actual cards is a great time waster for any layover or delay.