Ability To Splurge? 5 Places To Visit When You Have The Cash
Your local lottery has never been so high – it's up to $450 million (about 400 million euros) and you finally gave in and bought a ticket…
You clutch said ticket, your sweaty palms trembling as the announcer reads those five little numbers….
8….4….1….3………………7.
Holy mother of chocolate cake, you've WON!
Newspapers are calling, reporters are banging down your door, and the Powerball people are asking how you'd like to receive the funds – in a lump sum or paid out as $1.2 million per month for the next 30 years?
But the only thing on your mind is travel. You can finally live it up the way you've always wanted to, seeing the world on your terms and sparing no expense.
Since money is truly no longer an object, here are the world's top 5 luxury destinations and activities for the top 1% only (hey, now that's you!).
1. Hotel President Wilson, Geneva, Switzerland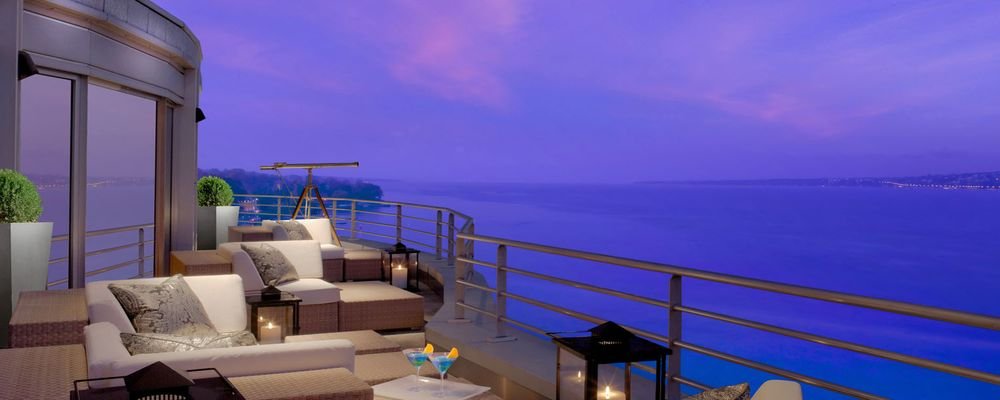 Millionaires like you need their space. That's why the 12-bedroom Royal Penthouse suite at Hotel President Wilson is the perfect place to rest your wealthy head.
Sure, the helipad, bullet-proof glass, Cyclops-sized safe and VIP elevator are sort of meant for world leaders (or at least Brangelina). But now that you're a multi (multi) millionaire, stunning views of Lake Geneva and a 1700 square-metre wraparound balcony is the least you deserve.
2. SubliMotion, Ibiza, Spain
Just 80 kilometers east of Valencia lies one of the most expensive restaurants on earth. SubliMotion, located inside the Playa de Bossa Hard Rock Hotel, is the brainchild of culinary creative Paco Rancero.
Only 12 guests per night may enter the dining room, which contains a single long table and 360 degrees of floor to ceiling wraparound film screens. Diners enjoy an emotional, 20-course gastro-sensory experience carefully concocted to inspire a series of emotional reactions throughout the evening.
The price tag for culinary therapy? Chump change to a lotto-winner like you at just $2,000 per person.
3. House of Bijan, Beverly Hills, California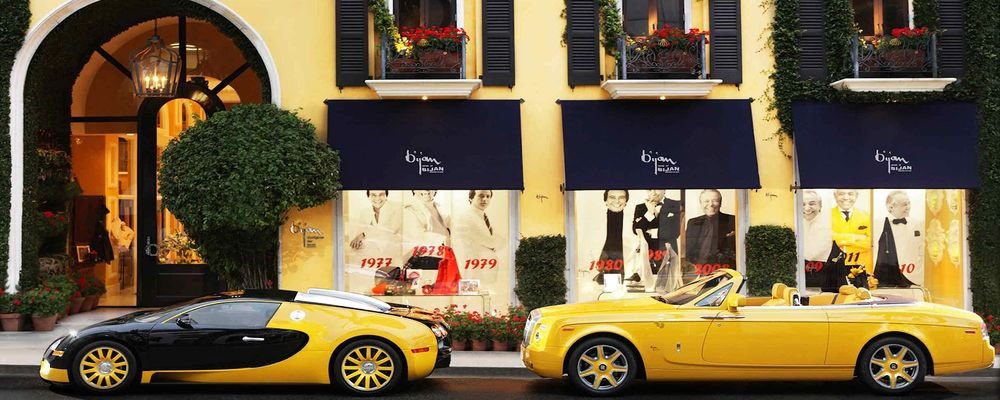 Now that you're a jet-setting millionaire, you'd better start dressing like one. Steer your private jet toward Rodeo Drive in Beverly Hills, where your assistant has booked a fitting at the world's priciest clothing store.
Besides the $1,200 ties and accessories, you can marvel at the magnificent marble floors, priceless artwork, and chandelier made from the world's most expensive perfume bottles.
4. Pangea Club, Singapore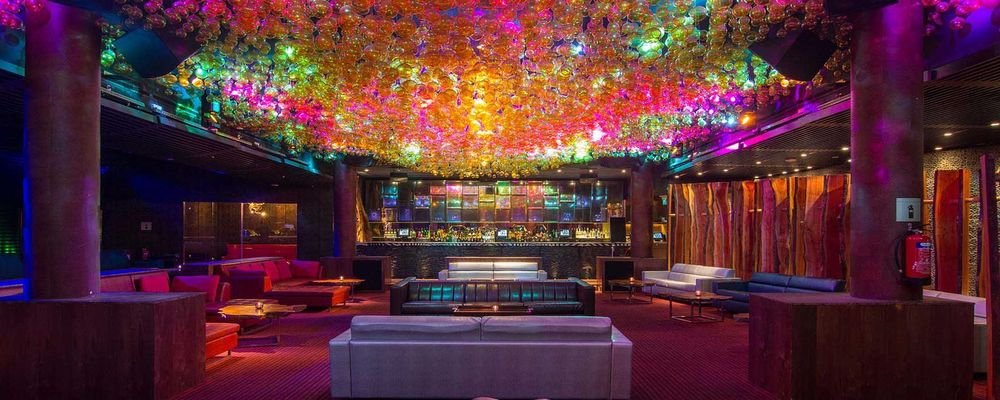 You're well-fed, well-dressed, and you have a place to crash for the night (did I mention each of the 12 bedrooms in your Royal Penthouse suite has its own bathroom?!) Now it's time to party!
For a mere $15,000, you can reserve an exclusive table at the Pangea Club in Singapore, one of the world's most expensive nightclubs.
Now don't be intimidated by all the billionaires you see around you. Celebrate your lottery winnings by dancing atop one of the granite podiums or lounging upon an ancient petrified tree top table. If your $2,000 cocktail makes you sleepy, feel free to snooze on any of the ostrich or snake-skinned sofas that line the surprisingly intimate room.
Oh, and if your every wish is not granted in 3 minutes or less, owner Michael Ault promises to fire the unfortunate soul who is responsible on the spot (!).
5. Skydive Dubai, United Arab Emirates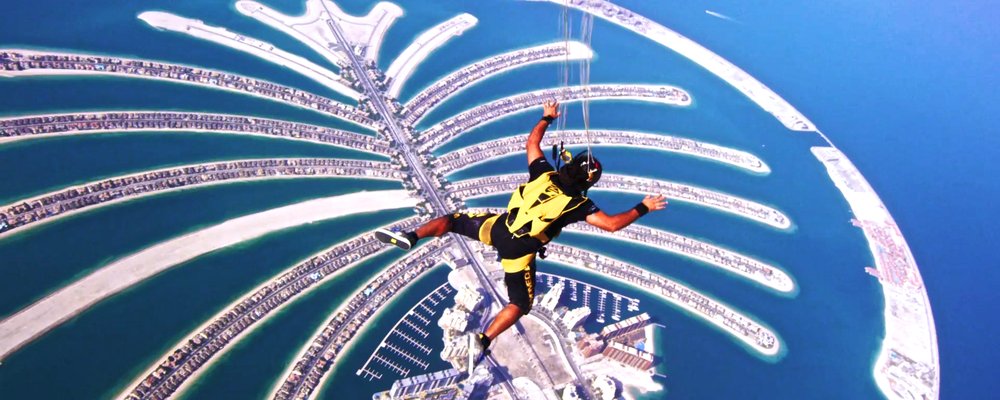 Since you've won the lottery, you'll probably want to quit your job and pick up some millionaire-appropriate hobbies.
Skydiving in Dubai is only a few hundred dollars for a 3-minute free fall, so you'll probably have to mix it up in order to protect your millionaire rep: try adding horseback riding (private horse, $75,000), scuba diving ($6,000+ for classes, gear, and dives), and child-rearing ($250,000 per kid) to experience your nouveau-richness in all its glory.
Where would you go and what would you do if you won $450 million tomorrow?
---
Rebecca Anne Nguyen is a freelance writer and the Founder of TheHappyPassport.com, an inspiration site for solo female travellers.
---