5 Hidden Overwater Bungalows That Will Blow Your Mind
An overwater bungalow is only as good as its' location.
All the amenities and breathtaking sunsets in the world won't cut it if your bungalow is overrun with tourists, infiltrated with loud music, and about as private as Kim Kardashian posting boudoir selfies on Instagram.
The point of booking an overwater bungalow is not only to enjoy luxurious accommodations, but to inhale the luxury of true tranquility and privacy.
That being the case, heading a bit off the beaten path is essential if you want to find an overwater paradise that's luxurious in every sense of the word.
Here are 5 overwater bungalows that aren't in every guidebook:
1. Le Taha's Island Resort & Spa, French Polynesia
Imagine an overwater bungalow that's surrounded by sweet-smelling vanilla plantations. A bungalow you have to kayak to and from because it's so far out on the water. A bungalow that's only accessible via helicopter from Bora Bora.
You get all that and more at Le Taha's, plus wraparound decks, plunge pools, hammocks, and the chance to swim with sharks.
2. Ora Beach Resort, Central Maluku, Indonesia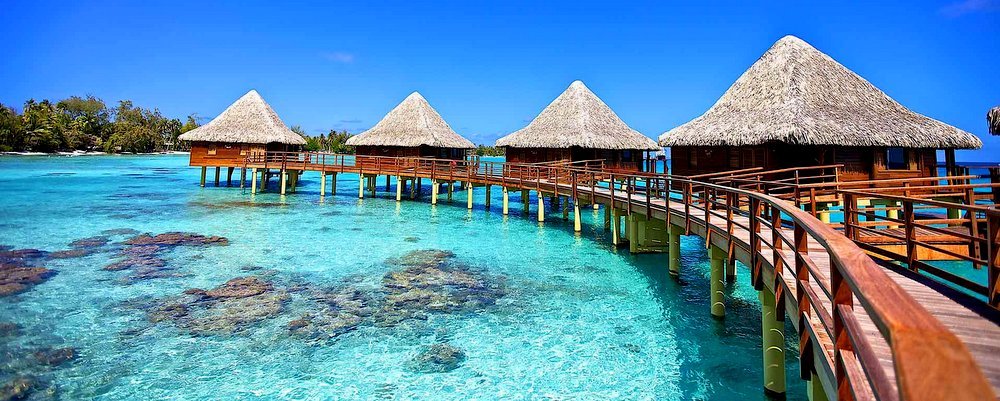 Talk about hidden – the Ora Beach Resort can only be reached via a 3+ hour plane ride from Jakarta, followed by a 30-minute cab ride, a 90-minute ferry ride, a two-hour car ride, and another five minute boat ride.
Those up for the journey will be rewarded with incredible seclusion (just five overwater bungalows!), breathtaking mountain views, and a price that more than offsets the expense of getting there: bungalows can be booked from just $77/night.
3. Sofitel Moorea La Ora Beach Resort, Bora Bora
Sometimes you want to get away from the tourists but still have access to all the fun touristy stuff.
At the Sofitel Moorea La Ora Beach Resort in Bora Bora, it's possible.
Stay in an overwater bungalow set away from the crowds while still having easy access to the airport and seaport, plus stunning views of Tahiti in the distance.
4. Sunrise Bungalows, Nong Khiaw, Laos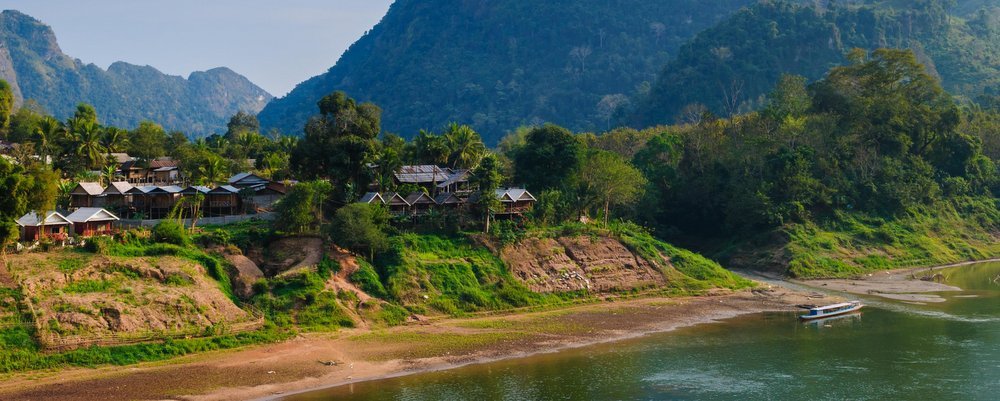 If you're travelling on a budget but still want the hidden overwater bungalow experience, head to Nong Khiaw, a 3-4 hour van ride from Luang Prabang.
Bungalows aren't on the Ou River, but are set atop cliffs overlooking the river, and start at just $10/night.
If you want an even more remote experience, take a slow boat up river to Muang Ngoi Neua and stay in bungalows overlooking an even more beautiful riverscape flanked by green, verdant cliffs.
5. Punta Caracol Acqua Lodge, Panama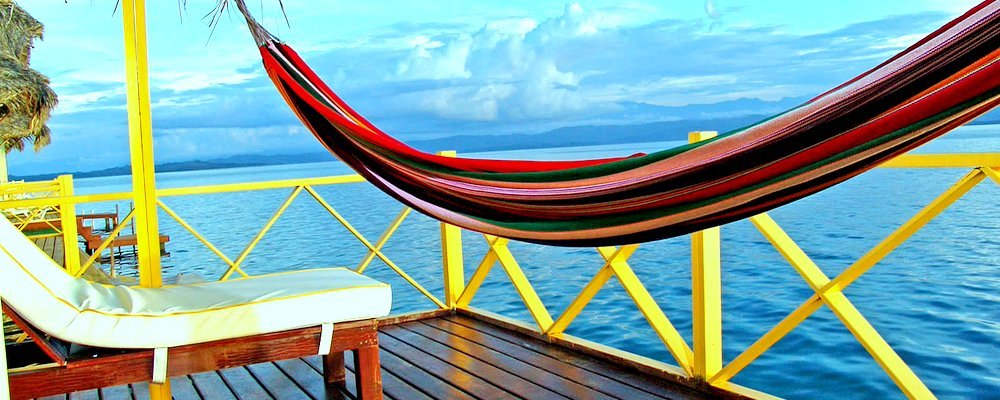 If luxurious amenities are important to you, stick to French Polynesia and the South Pacific in general to get your fill of swank.
If the only thing you're looking for in an overwater bungalow is a bungalow that's over the water, head to Panama!
At the Punta Caracol Acqua Lodge, you get the gorgeous views, sparkling blue water, and remote location without the panic-inducing price tag.
What the resort lacks in uber-luxury it makes up for in seclusion: after flying into Panama City, you have to take another one-hour flight followed by a drive or 30-minute ferry ride to get there.
Have you ever stayed in an overwater bungalow? Let us know in the comments below!
---
Rebecca Anne Nguyen is a freelance writer and the Founder of TheHappyPassport.com, an inspiration site for solo female travellers.
---