Greece has begun to reopen for tourism and is currently one of the most tempting places to visit for a European summer. Don't be tempted to head to the most popular resorts, however. The pandemic is ongoing, and it would be sensible to visit some of the country's more remote islands that receive less tourism and would be perfect for social distancing. There are more than 6,000 islands in Greece, including 227 inhabited isles in the Aegean and Ionian Seas. Here are seven quieter islands to consider visiting this summer.
Kythnos
This quiet Greek island is one of the easiest to reach by boat, being the first stop on the Cyclades ferry route. Despite being close to the mainland, most tourists choose to continue their journey to the more popular isles. We'd recommend spending some time exploring Kythnos, discovering the thermal springs in Loutra and hiring a scooter to stumble upon picturesque remote beaches.
Kea
Also close to the mainland, Kea is well known in certain circles thanks to its incredible wrecks and underwater caves. If you're interested in scuba diving or snorkelling and want to stay clear of the more popular destinations, this is the place to visit. The island's reef is teaming in marine life, allowing you to spend your entire holiday swimming and diving in the sea, admiring the submerged sights.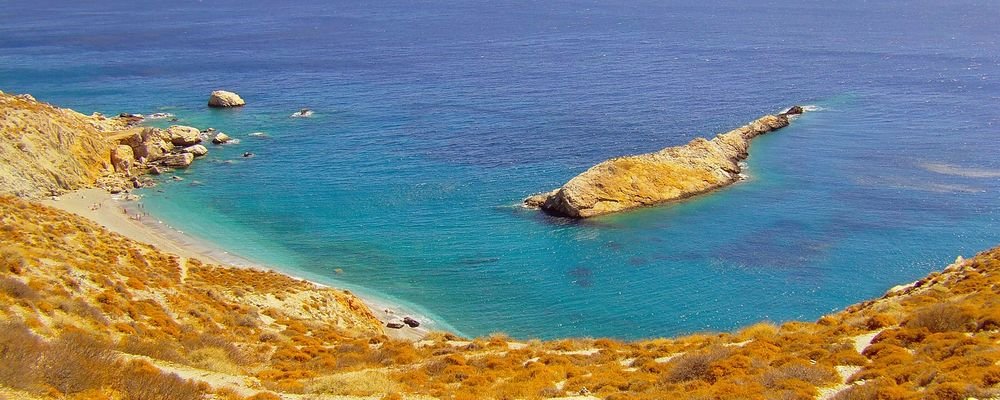 Folegandros
This tiny island has fewer than 1,000 permanent residents and no big hotels. It's a true hidden gem, providing everything you want from a Greek holiday (beautiful beaches, ancient ruins, delicious seafood) but without the crowds. Visitors can spend their time hiking to remote beaches, hiring a fishing boat to explore the coastline or sitting by the water's edge to enjoy a dramatic sunset all to your self.
Donousa
If you're drawn to the Cyclades' crystal clear waters and white sand beaches, stay clear of Mykonos and Santorini and instead head to Donousa. This island may be small and little- known, but it's home to a beach that has been voted the eighth best in the world by Forbes Magazine – Kedros. When you need a break from sunbathing, slip on your hiking boots to explore the ancient footpaths that connect the villages on the island.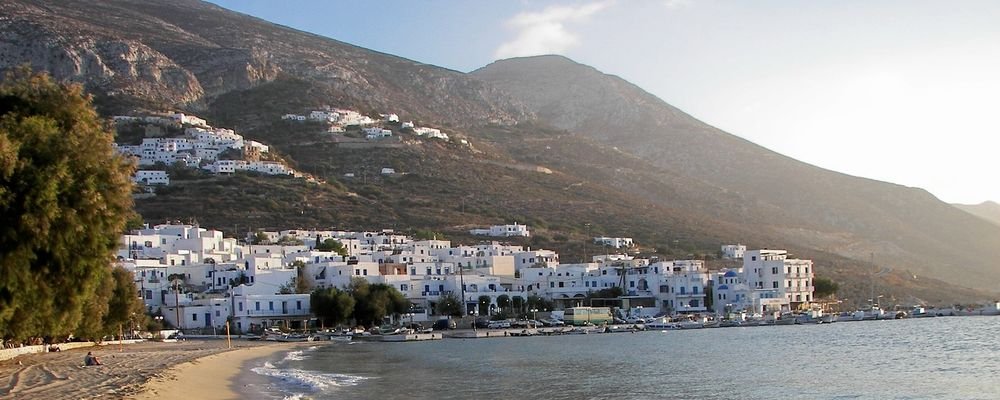 Amorgos
If you're searching for a Greek island where you can embrace spirituality and relaxation, make a beeline for Amorgos. This Cycladic isle is known for its yoga and wellness retreats, making it the perfect location for anyone who isn't interested in the thriving nightlife of the larger islands. Nature lovers will enjoy trekking around the island's three mountains while sun worshippers can seek out hidden coves for swimming.
Ithaca
If Kefalonia tempts you, but you want a quieter trip, head to its smaller neighbour, Ithaca. This luscious island is covered in pine and olive trees and surrounded by crystal clear water and pristine beaches. Ithaca is also known for its cuisine, taking influences from nearby Italy for local delicacies. Visit one of the island's small villages to experience local cooking in a welcoming taverna.
Chalki
This tiny island has about 400 inhabitants, making it perfect for social distancing this summer. There is only one settlement on the island with a small collection of guesthouses to choose from. Explore the rugged interior and beautiful coastline by hiking or hiring a boat, swimming in quiet bays and discovering the island's ancient fortress.
---
Emma Lavelle is a UK based writer and photographer and has her own blog Field and Nest.
---