Locally referred to as the little sister of Lisbon, Porto (which correctly pronounced should be "Oporto") doesn't have the same big city ego as its brash sibling. Its locals are friendlier, with bigger smiles, as they drape their washing on quirky clotheslines strung across the balconies of narrow, meandering cobblestoned alleys. The city that was never conquered during the 19th-Century civil war and survived a siege that lasted over a year is nicknamed "Invicta" for this very fact.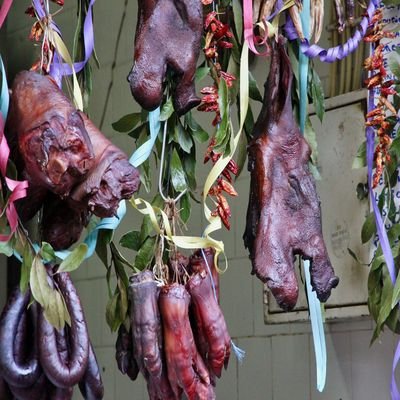 Perched on the Douro River estuary, with a plethora of stunning beaches on its outskirts where it meets the Atlantic Ocean, Porto is one of the oldest European cities, with its heart listed as a UNESCO World Heritage Site. Once an outpost of the Roman Empire, today the city gets over run by tourist hordes gobbling up pasteis de nata whilst slurping on espresso or tucking into the mind blowing concoction of a "Francesinha". (Think five layers in a spicy sandwich stuffed with cured meat, sausage, cheese, and beer-tomato sauce.)
The real test for the adventurous eater is the traditional "Arroz de Cabidela" that is a rice dish cooked with chicken and the blood of the chicken and resembles a dark puddle of mush. For an up-close look at the local cuisine, a visit to the city's Bolhão Market should be experienced, where you can see pigs' heads hanging decoratively, sausages dangling, and live chickens to take home and pluck yourself before cooking.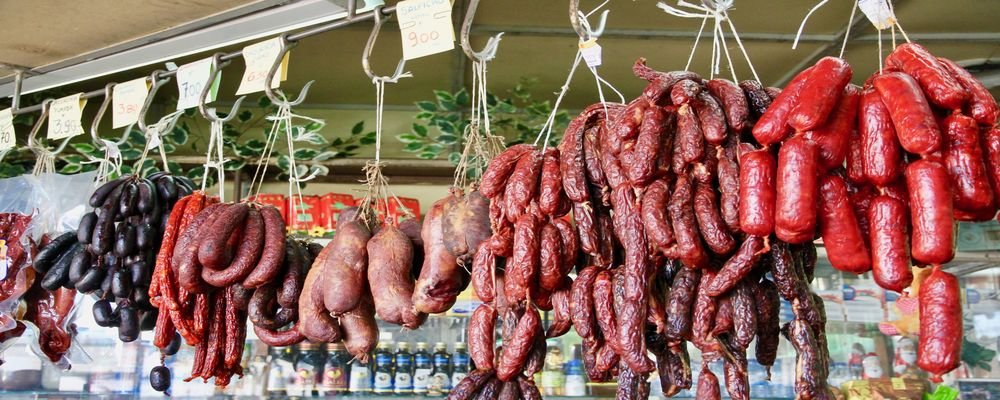 Porto is dotted with old-fashioned red telephone booths for photo opportunities. It's where trying to get something to eat in a restaurant between the hours of say 3pm and 6pm is a no-go and where its homeless fight the seagulls over the trash.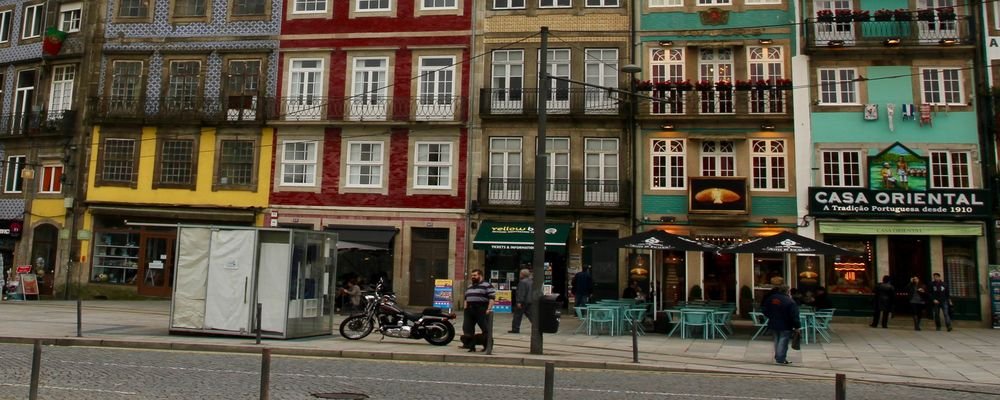 It is literally bathed in places and sights to see, such as the riverside district of Ribeira, where you will find sun starved and zigzagging hilly alleys hiding quirky tiny restaurants in angular old buildings draped in washing and bearing typical Portuguese patterned tiles. This barrio is wall-to-wall of lofty leaning townhouses in a palette of colorful hues that glow in the late afternoon above water front restaurants cloaked in umbrellas.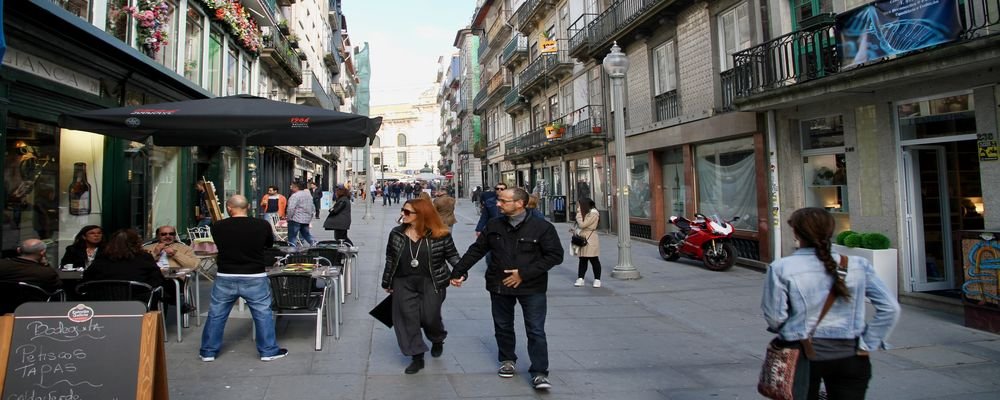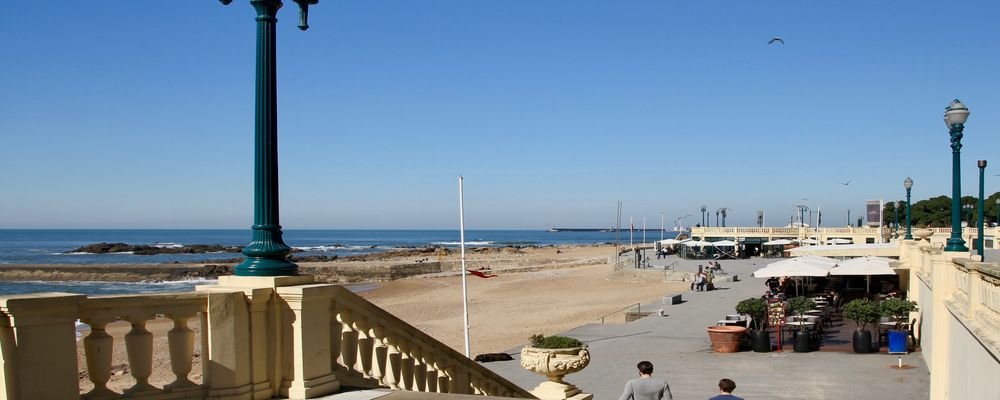 Take a walk over the dramatic landmark the "Dom Luís I" bridge that the trams race along and glance at the cascading cliff hugging houses, with their tangled old steps leading down to the river bank. Or jump on a boat to the other side of the Douro River to the Gaia enclave, with its eclectic collection of graffiti splashed crumbling walls. Here you will find its historical port-soaked shores, and you can indulge in as many port-tasting sessions as your body or your brain can handle.
Meander off the main tourist path and explore the back streets, where butchers and fishmongers gather, locals gossip on the dusty corners, and the price for your espresso and pastel de nata is about a third of the city price at a rustic bakery that you just couldn't walk past.
Porto will have you falling in love with it for its edgy, yet almost ragged approach to life. It's like stepping into the pages of a fairytale book of ancient walls, churches, castles and an endless panoramic view of a sea of red tile roofs when you peer over the thick ancient walls of the Clérigos Tower—if you made it up the rough-hewn 240 steps to the top.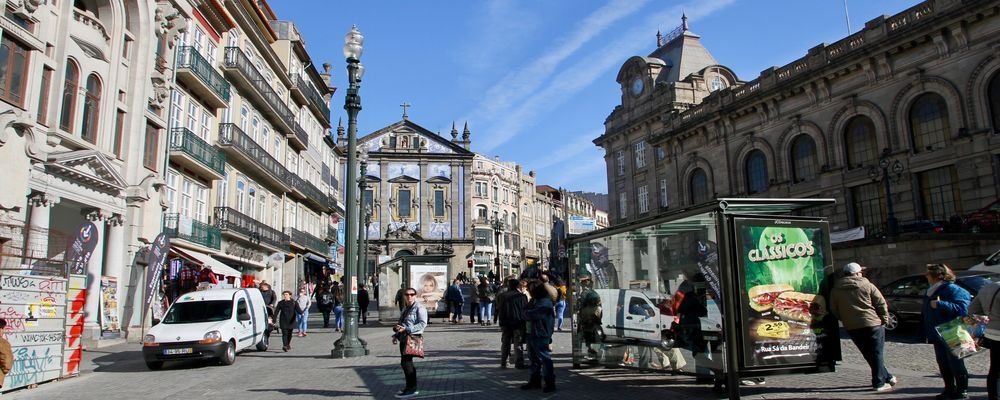 Don't forget to reverently slip into the stunning, gold-encrusted 18th- Century Baroque church of St. Francis and say a little prayer, meander past the blue and white tiled encrusted wall of the iconic 18th-Century Carmo Church that will leave you stunned, and check out the most beautiful bookshop in the world. "Lello & Irmão" has been selling books since 1906 and is rumored to be where J.K. Rowling's inspiration came from when she put pen to paper to write Harry Potter.
Porto will leave you breathless, and its people will always help a lost tourist, even if they can't speak English.
---
Gail Palethorpe, a self proclaimed Australian gypsy, is a freelance writer, photographer and eternal traveller. Check out her website Gail Palethorpe Photography and her Shutterstock profile.
---