Arriving at Tanah Gajah, a Resort by Hadiprana in Ubud is to enter a spiritual wonderland shrouded in Ubud charm. A broad aged-stone staircase leads you through the imposing 'lawang' (entrance gate) into the inner sanctum of the former family estate of the inimitable art collector, architect and designer, the late Hendra Hadiprana. Bewitching gardens and vast manicured lawns sprawl before you as you stroll past imposing sculptures to the reception bale. Few places upon arrival create such a heightened sense of anticipation. It's like stepping into an artist's fantasy landscape.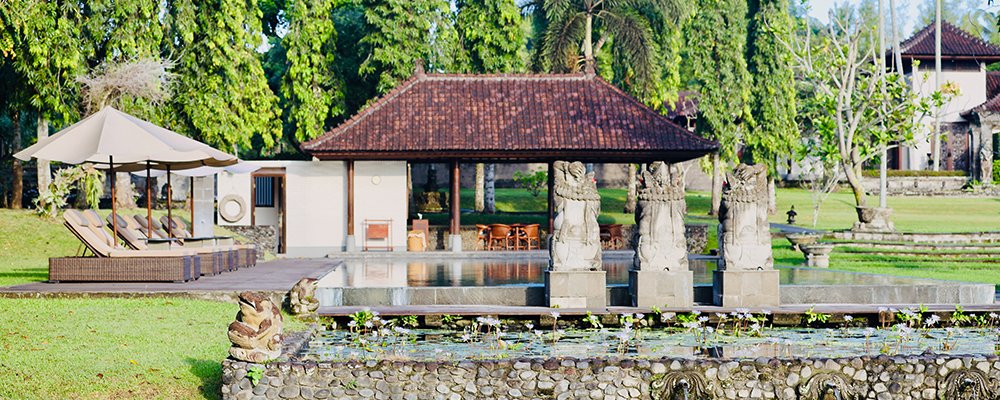 Tanah Gajah is snuggled into the rolling breasts of Ubud's hills, with Mt Agung, the highest point in Bali, dominating the skyline in the distance. Only 20 villas in individual compounds dot the beautiful gardens. Swans glide like ballerinas across lotus and waterlily strewn ponds, while elephant and frog statues are gushing fountains. Floating pavilions are havens of serene moments to be had. Doves coo in their own purpose-built nesting area, and old trees stand like sentinels outlining meandering pathways. Frangipani flowers colorfully pop out from the Canang sari: daily offerings to appease the gods handcrafted from palm leaves and scattered at doorway entrances or placed in little nooks on statues each morning. From the expansive and elegant dining bale to the horizon, swathes of emerald rice paddies stretch endlessly dotted with tall bamboo poles draped in brilliant yellow parachute-silk flags that dance in the breeze to keep the birds away.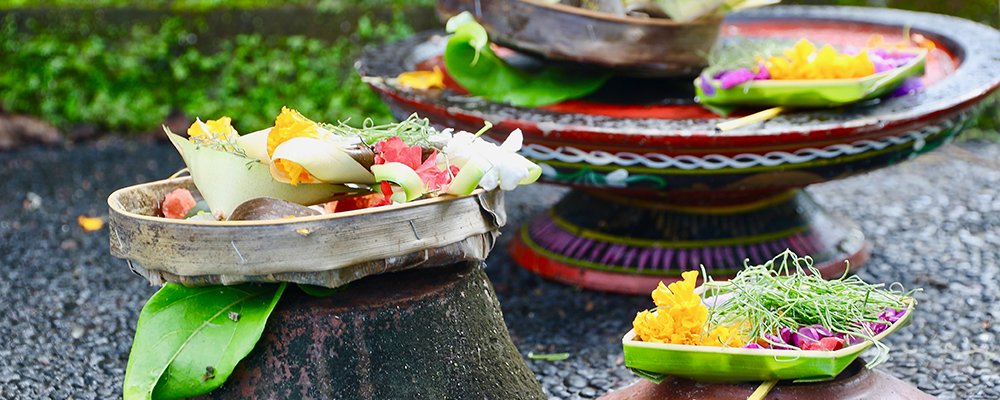 Tanah Gajah's villas offer stunning garden views. You can indulge in your own private space with one or two bedrooms and a private pool to dip into. Or spread out in comfort with family and friends within your own walled estate aptly named 'The Hadiprana Estate.' This villa dominates the resort's grounds on a grandstanding hill. From the exquisite, handcrafted furniture to the walls cloaked in original paintings from Hendra Hadiprana's personal art collection, the villas are a stunning statement of traditional and contemporary Asian elegance. Open to the outdoor fresh and fragrant air, must-have modern touches are all at your fingertips—from your own espresso machine to a Bose entertainment system and smart televisions. Having your own personal butler, who will even take you for treks through the rice fields, is such a treat that you will want to take him home.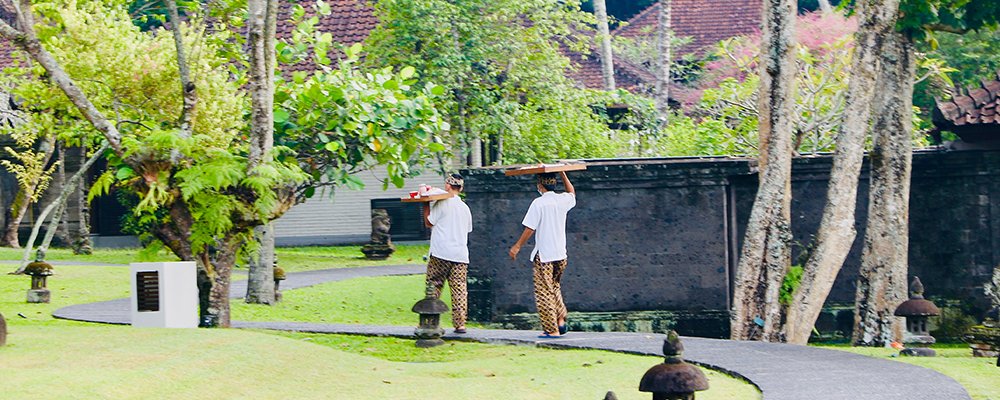 Days at Tanah Gajah can be spent in a lazy haze interrupted by touching the morning's white fluffy clouds in Ubud's only hot air balloon. You can have breakfast delivered to your villa if you don't wish to walk to the restaurant. Alternatively, order a floating breakfast which will be served either in the privacy of your own villa or at the main swimming pool. Picnics and afternoon teas are set in postcard-perfect rice paddies, and it's possible to take a spin around Ubud in a vintage VW Safari convertible. There are two stunning spa suites overlooking the rice paddies to the palm-fringed horizon—this is where your body will think that the real magic happens. From herbal bath rituals to fabulous facials and massages that will make you sigh in contentment—your body can be refreshed, buffed, and polished at your whim.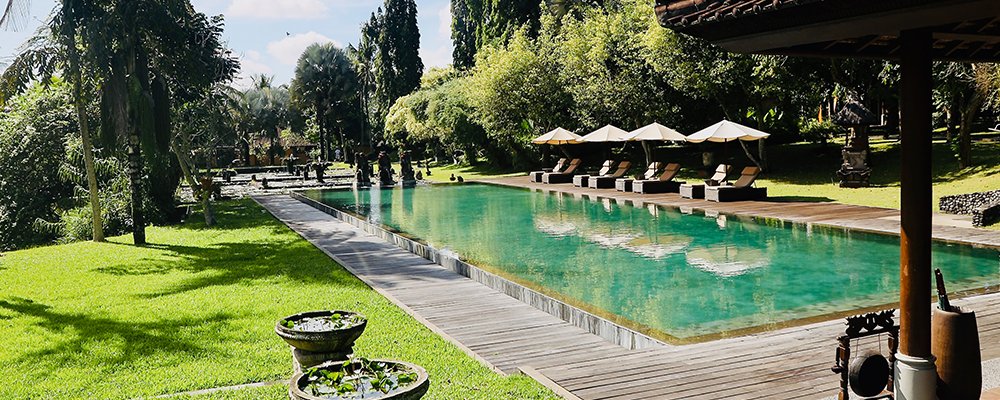 Open your mind to the spiritual world of Balinese Hinduism and cleanse your spiritual being with a purification ceremony that may have you in tears, as I was. But, the beauty of this ancient ceremony is the relief of letting go and the big smile on your face afterward. Your days can be as relaxing, culturally rich, and unforgettable as you want them to be.
Romantics will love dining in the private pavilion set amongst the rice fields where glittering candles flicker like fireflies in the night. You can experience the famous dance, Kecak, known as the Monkey Dance. It's spellbinding and fascinating. A drama of good against evil enthusiastically performed by a dance troupe of the local community at the impressive amphitheater of the estate. An authentic Balinese royal feast at The Tempayan Restaurant will have you drooling at night's end.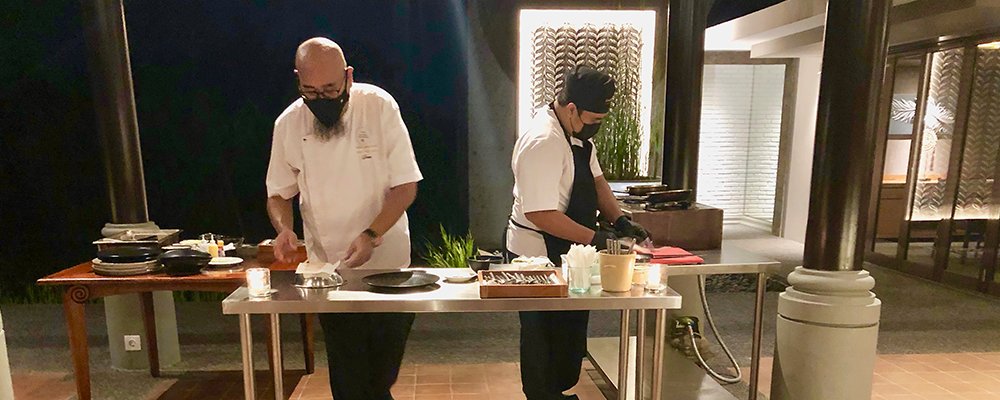 Tanah Gajah's restaurant is the kingdom of Singaporean-born Chef Dean, where his innovative dishes and flourishing kitchen garden prevail. His flair for pairing flavor and texture will have foodies believing they have gone to heaven. So indulge your taste buds in 'Omakase' (5-course degustation menu), 'A Taste of Singapore' created from exotic ingredients, or have some fun with a private cooking class with Chef Dean.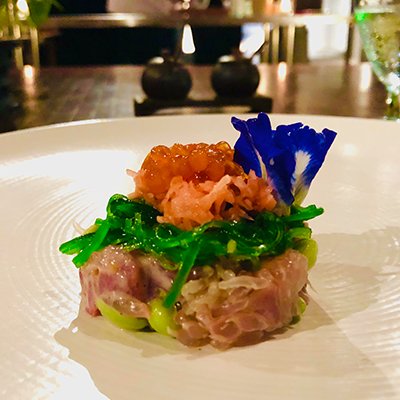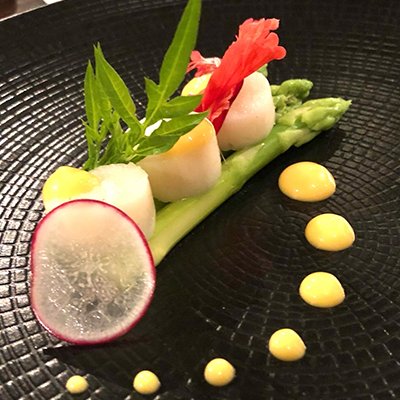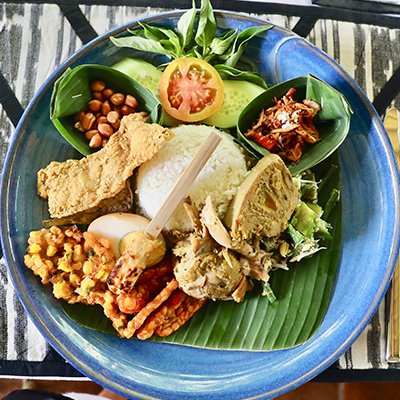 The ultimate art lover's experience is to arrange for a private viewing of the staggering museum-worthy art collection of the late Hendra Hadiprana. He was a visionary and an artist in his own right and deeply committed to his family and community. As a result, he amassed one of the most brilliant collections of modern and contemporary Balinese art and artifacts during his lifetime.
Tanah Gajah Ubud is not merely a holiday destination of extreme beauty and decadent luxury: it's utter escapism into paradise.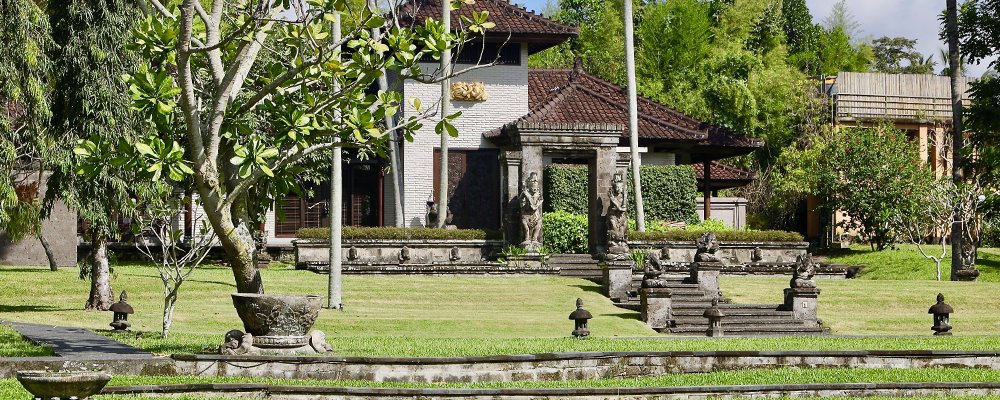 If you dream of having your own complete accommodation estate set on magnificent grounds, take a peek at Dua Dari, a Residence by Hadiprana, Tanah Gajah's sister property. Dua Dari is a traditional Balinese masterpiece of 2 residential compounds perched in the serenity of a lush valley smothered in jungle beside the running waters of the Petanu River on the outskirts of Ubud.
---
Gail Palethorpe, a self proclaimed Australian gypsy, is a freelance writer, photographer and eternal traveller. Check out her website Gail Palethorpe Photography and her Shutterstock profile.
---