If your idea of heaven is soaking in a warm bathtub, then you will be in your own version of nirvana when you head to the Cachueta Thermal Baths for the day from the city of Mendoza, Argentina. This is the perfect beginning of your holiday when you are stressed out from travelling and the perfect ending when you may be faced with a long travel time ahead of you. In fact, it's the perfect day no matter when you want to abandon yourself to some pampering, or if you need a hangover cure from visiting too many vineyards.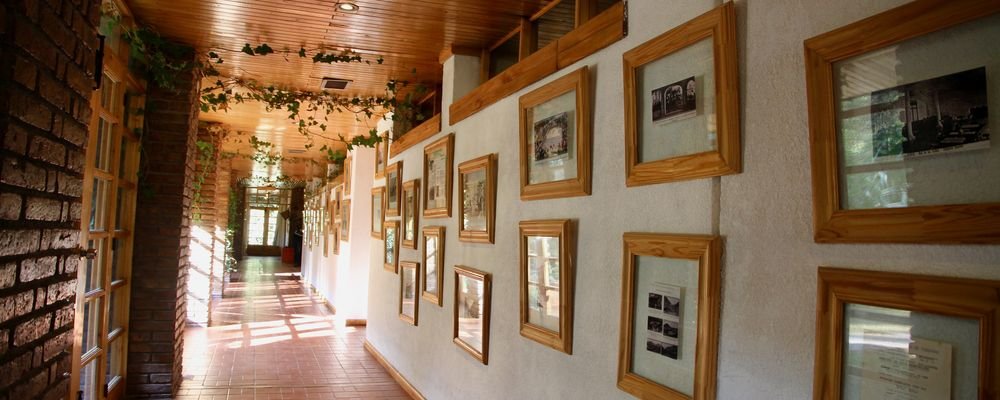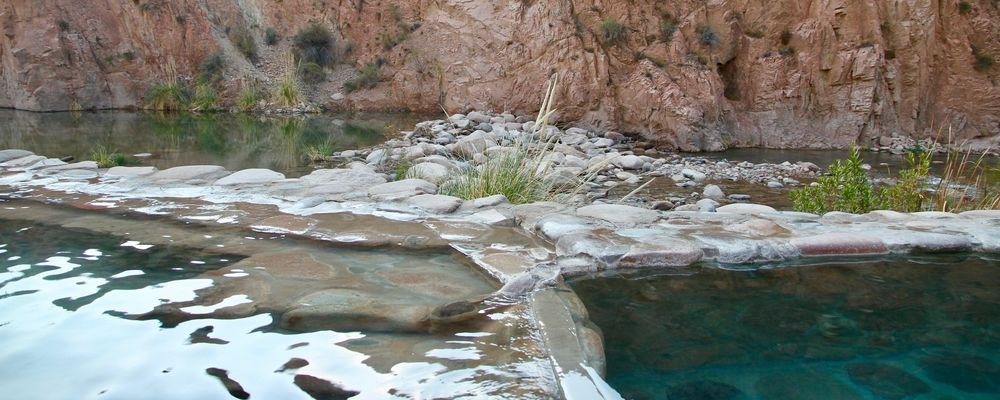 The ultimate escape hatch, Cachueta Thermal Baths should be taken slowly, so that your body can savour the experience. You will be picked up from your hotel lobby somewhere around the 9.30am mark, and it will take 90 minutes of magical scenery to get you to the warm bubbling water of the thermal hotel.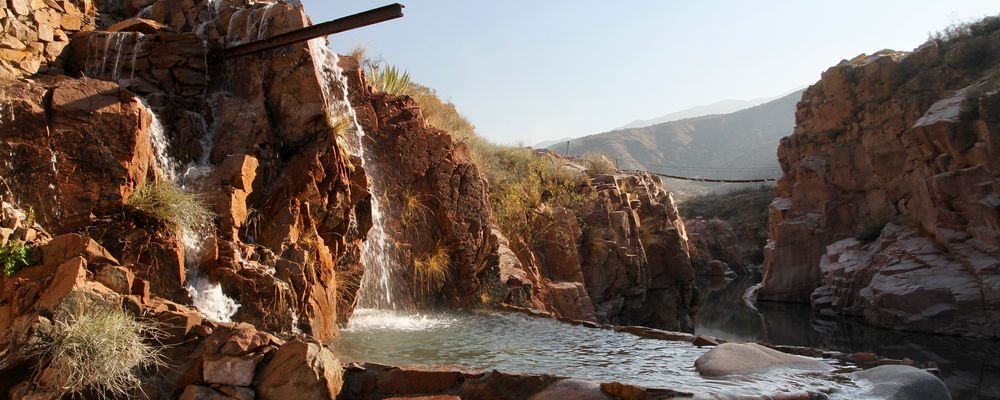 Staff will give you the rundown on where to change, what cascading pools to dip into first, depending on the desired heat you want and where the mud slathering happens. On arrival, there is a stampede to the pools, while after lunch, a lazy laissez-faire approach happens, with many choosing to recline on daybeds in the gorgeous lounge area. Delicious fresh fruit is sliced up ready to be devoured, and there is plenty of water available to keep you hydrated throughout the day.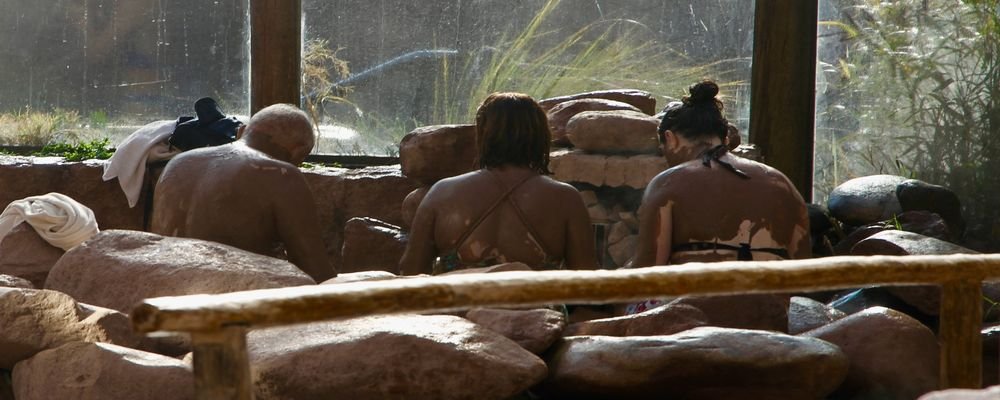 Mud splashing becomes a game, especially where couples are concerned, while the force of the hydrotherapy showers will have you battling the strength of the gushing water that hits you from all directions. For the full rejuvenating treatment, head to the rock sauna and sweat a bit, or take advantage of the extra services on offer, such as a deep tissue massage, aromatherapy or reflexology.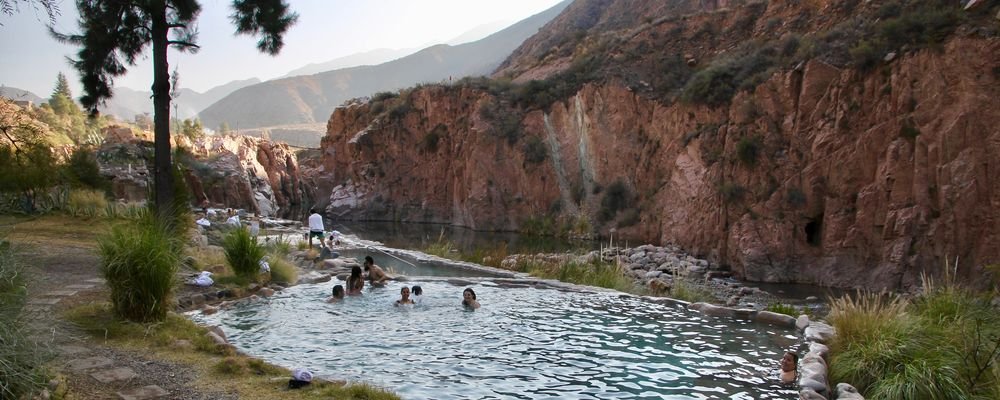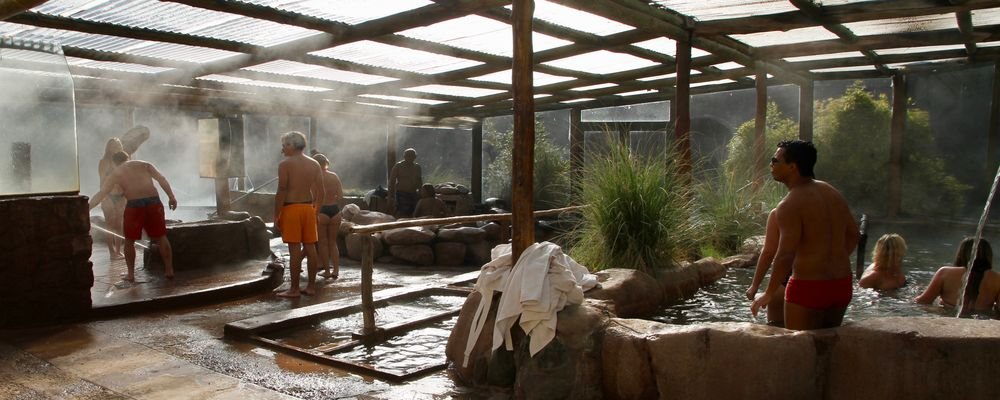 It appears to be de rigueur to go to lunch in your fluffy plush white robe; if you are wearing clothes, you will be the odd one out. The massive luncheon feast will have your mouth watering as you attempt to try all of the local traditional dishes on offer. It's a colourful affair, from asado (grilled beef) to luscious seafood, pasta dishes and delicious rich desserts.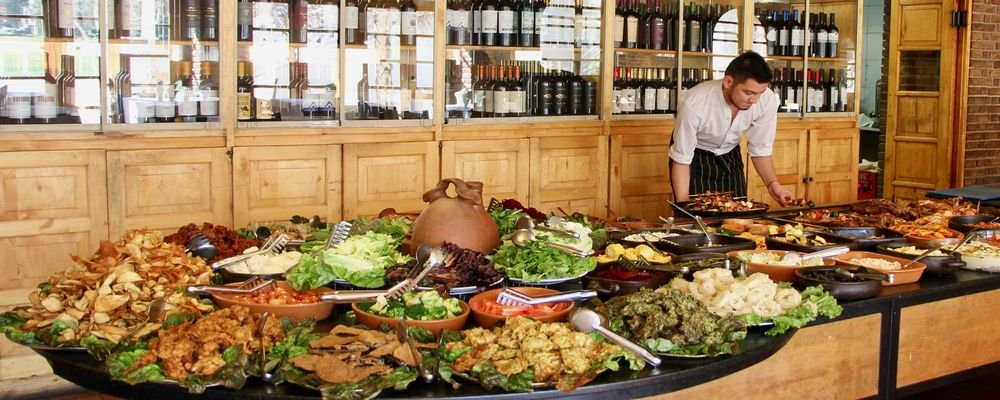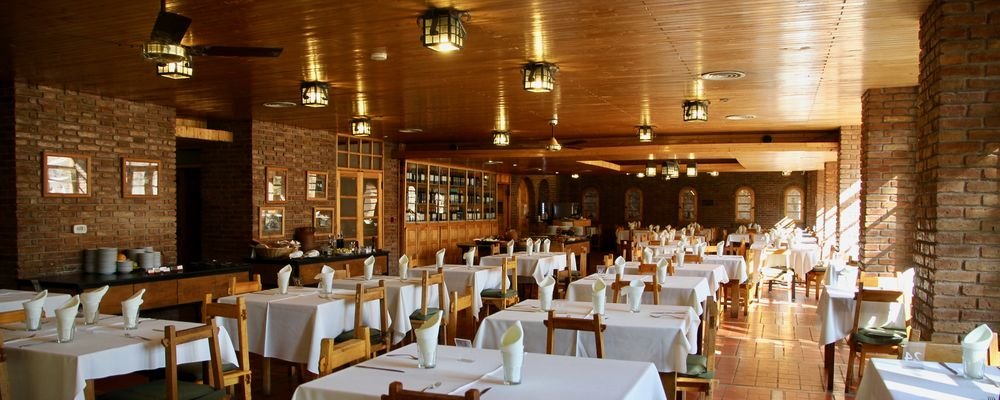 It's possible to have a leisurely lunch with or without a bottle of vino, followed by coffee on the sunny terrace after your morning of rock-pool dipping and warm mud rejuvenating practices. Then it's time to mollycoddle your self with either a repeat session of mud and thermal pools or arrange for a massage. Afterwards, you can linger on the terrace for an aperitif before getting back on the bus to go to Mendoza.
Nestled in the Andes Mountains, the thermal waters cascade over ancient smooth boulders, as jagged-mountain cliffs rise around you. Condors soar in the skies, running water tinkles and steam whispers into the air of wafting sulphur aromas. It's quite surreal luxuriating amidst one of the world's longest mountain ranges. These natural hot springs are on the old road from Mendoza to the Uspallata Pass that goes over the mountains into Chile.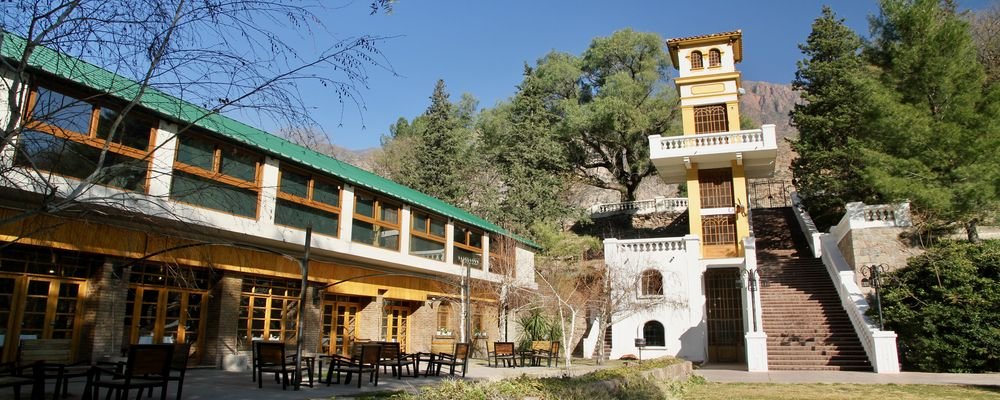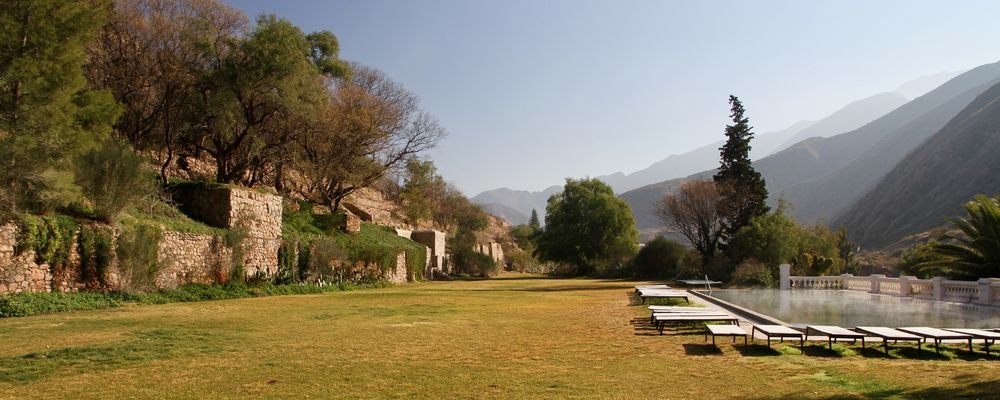 Cacheuta Spa was first opened in 1904 and further developed when a link to the railway opened in 1910. A glacial flood destroyed this establishment, and it wasn't until 1986 that the ruins of the original spa were incorporated into a new venue. With its excellent position perched like a bird's nest and expansive verdant lawns complete with large formal swimming pool of floating mist, Cacheuta Spa Hotel allows you to stay overnight.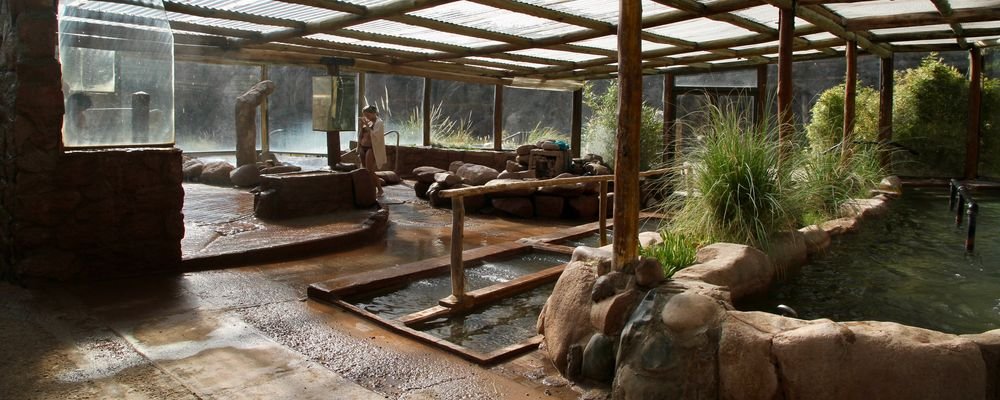 You don't have to become a prune staying in the pools all the time, as there are hiking trails, horse-riding, zip-lining, abseiling and other outdoor activities available to get the adrenalin flowing. There are only 16 guest rooms with their own thermal water bathrooms and views to die for.
Tips:
Don't despair if your bus doesn't show up on time, as they do the rounds of the Mendoza hotels collecting people.
Take your pesos, as you will have to pay for the bath robe hire and any drinks you may have at lunch that are not covered by your tour cost.
Take a pair of flip-flops and swimmers (there are no dangling body parts of any variety to scare you).
Towels are provided.
Not suitable for children under 14 years.
The surrounding surface is really bumpy, so it's not suitable for people with walking challenges or wheelchairs.
Pregnant women should consult a doctor before indulging.
If it's winter, make sure you take warm clothes.
When it's summer, take sunglasses and a hat.
To wallow in the warm water, or if you want to be an indulgent glutton and stay at the hotel: https://www.termascacheuta.co/en/home/
---
Gail Palethorpe, a self proclaimed Australian gypsy, is a freelance writer, photographer and eternal traveller. Check out her website Gail Palethorpe Photography and her Shutterstock profile.
---