Chicago is impressive, full stop. The city is a gleaming symbol of rebirth after months of grabbling with the pandemic, riots and looting. It's heritage as a Great Plains metropolis on a grand scale whose industry, innovation and design has always been a huge influence on America's history. There are many enjoyable ways to discover the city, don't let the nickname "Windy City" deter your visit. One of best ways is to read Tom Miller's "Seeking Chicago: The Stories Behind the Architecture of the Windy City: One Building at a Time" published by Rizzoli which gives a quick and relevant primer on how this city became the metropolis it is today.
For convenience, consider staying near O'Hare airport in Springhill Suites (spacious suite-rooms with mini kitchens and a complimentary breakfast buffet) which gives you not only the city to explore using the frequent and inexpensive Metra rail system, but also other worthwhile sights like the Brookfield Zoo, the Army's 1st Division Museum, Frank Lloyd Wright's home and studio and author Ernest Hemingway's birthplace home in Oak Park.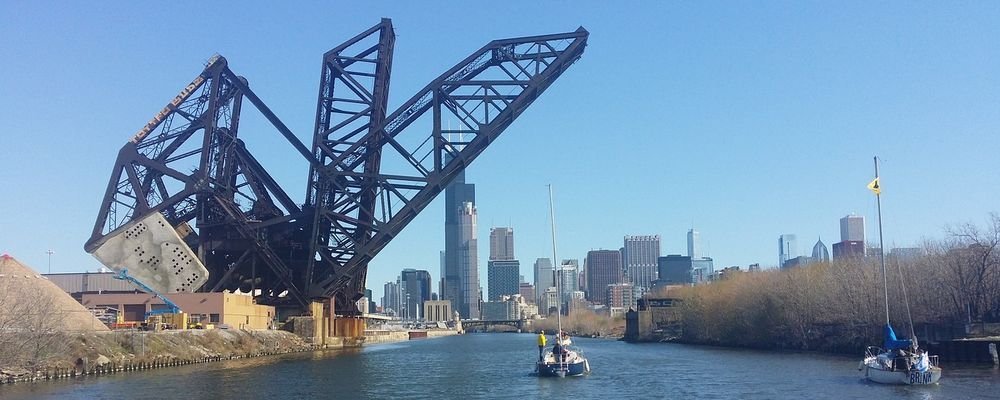 Downtown, marvel at the grand and stately buildings in post modernism and neoclassic style on wide and spacious streets. The Chicago River plays an integral role in the city's development and history, along its many restored draw bridges, so take one of the many relaxing 90-minute river cruises; the best one is offered by the Chicago Architecture Center. Afterwards, visit the Center's City Experience that features an excellent short film and a huge model with more than 4,000 buildings and interactive elements that tell the story of the world's first skyscrapers and today's iconic record-breaking super structures.
A short walk from the river is the Magnificent Mile, the famous mile-long walk along North Michigan Avenue which leads to Millenium Park and the world famous Art Institute. The city's vibrant commercial avenue is lined with landmarks you will have seen from the river cruise such as the historic Chicago Water Tower, the neo-Gothic Tribune Tower, the terracotta Wrigley Building and the 100-story John Hancock Center with its rooftop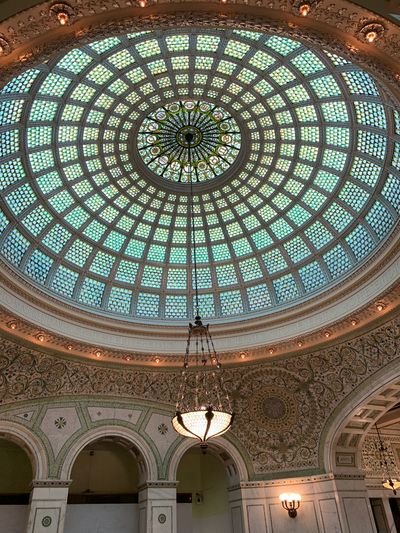 observation deck. Sidewalks along North Michigan Avenue are landscaped with colorful mini gardens. Along the way, make sure you visit.
The Chicago Cultural Center which was built in 1897 and is the city's first cultural library in a palatial landmark mansion built in the grand style. There are two magnificent, breathtaking stained-glass domes and thousands of gilded tiles and glimmering mosaics decorating its corridors and galleries. Another hidden gem is the Dreihaus Museum, two blocks off North Michigan Avenue, which is chock full of decorative objects from the late 19th and early 20th centuries including decorative objects by Louis Comfort Tiffany and The Wiener Werkstatte.
No visit to Chicago is complete without setting foot on Navy Pier, a citified amusement park and entertainment center and home to the Centennial Wheel. Book a four-person pod (there's only one) and enjoy spectacular views day or night!
Finish up with a drink at The Palmer House, another neo-Renaissance landmark extravaganza which was a wedding gift from Potter Palmer to his wife. Talk about bad luck. Thirteen days after its grand opening, it fell victim to the Great Chicago Fire but was rebuilt and re-opened in 1973. Rebirth is one of Chicago's recurring themes and the city continues to evolve with a strong sense of its past.
---
Isabelle Kellogg's press relations career, with a speciality in travel and hospitality, enabled her to make an easy transition to journalism and write about the topics she loves.
---