Let me start by saying that scaling the Sydney Harbour Bridge was never on my bucket list, despite having visited the city some two dozen times over the years. I tend to be attracted to more adventurous exploits that involve a bit of adrenaline in far-flung, exotic places, enabling me to be at one with nature or, at least, engaging in local festivities.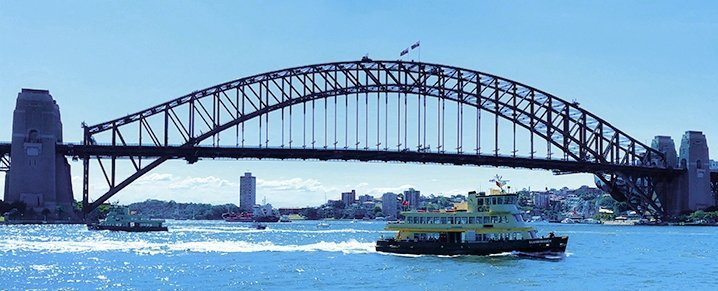 However, I realised that many of my fellow travellers do have it on their Things-To-Do-Before-I-Die list. After all, 'The Coat Hanger', as it is nicknamed, has become a symbol of modern-day Sydney, renowned around the world as the backdrop for spectacular, annual New Year's Eve fireworks displays; it is the largest steel-arch span; and it is the only one where you can hike to its highest point. Although it is not a technical endeavour, I could see that it would be challenging, and maybe even scary, for those with fears of heights or looking down onto open water, so I decided to give this unique Sydney adventure a go.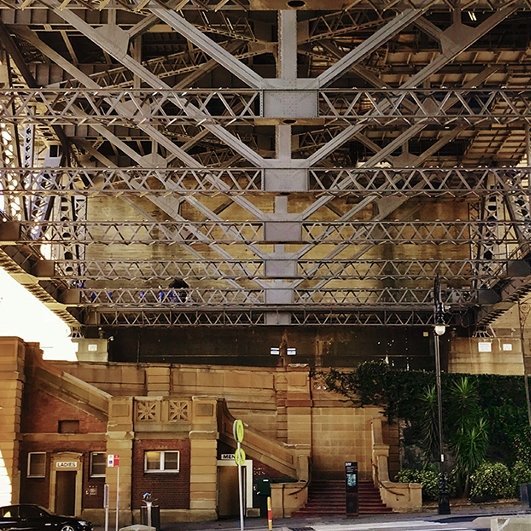 There is just one way to get to the top of the Sydney Harbour Bridge and that is to book through BridgeClimb Sydney. I chose the midday package to be able to marvel at the incomparable vistas of Sydney's skyline – chock a block with state-of-the-art skyscrapers, the vast majestic harbour, and the picture-perfect Opera House – from an unparalleled perspective.
To its credit, the operator leaves nothing to chance and I was stripped of my belongings – including my street clothes, jewellery, camera and phone that were stored in a locker and received my over-sized, unfashionable jumpsuit. Thankfully, they let me wear my much-loved running shoes and sunglasses, provided I affixed the latter to their neck strap, tied to my collar. It seemed overzealous, though common sense told me that they cannot afford for paraphernalia to fall onto the jam-packed rail lines, vehicular lanes, bicycle paths and pedestrian corridors.
The 45-minute briefing was meticulous, ensuring that I knew all the rules and equipping me with the outdoor gear and safety essentials I would need for the 3.5-hour undertaking – a belt, fastened to a harness, a headset so I could hear the guide throughout, a baseball cap and a hankie – tightly secured to the onesie. The final process was to pass a breathalyser test, making sure I was not tipsy.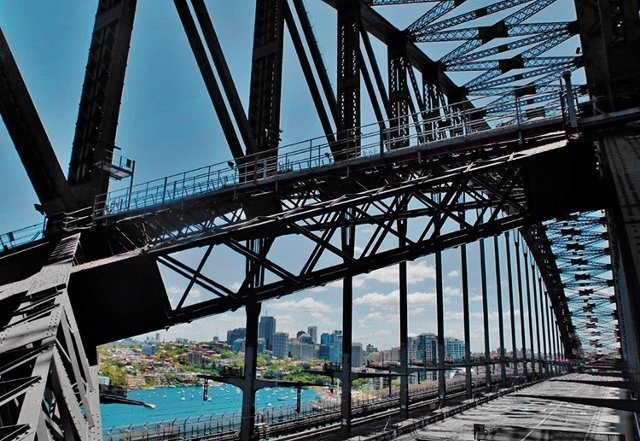 I latched my harness onto the safety cable – anchored every metre (10 feet) for the length of the course – and departed under the Bradfield Highway. I embarked via a series of raised iron-mesh catwalks, enabling me to eyeball the emerging surroundings, until I arrived at the south-east, solid-granite pylon, with its skinny passages and uneven surfaces. Here, I discovered the trickiest part of the circuit, involving ascending an array of four vertical, narrow ladders of 25 steps each, connected by platforms.
I eventually became proficient in manoeuvring the crossovers between the ladders and slipping across the anchors. Grateful for not suffering from acrophobia, the latticework revealed the currents surging 88 m (289 ft) below. Taking care to not scrape my shins on the unforgiving cross bars, I took it one rung at a time – gripping the handrails and trying hard to not be distracted by the whipping wind and Sydney's bustling traffic whizzing by beneath me on one of Australia's busiest thoroughfares.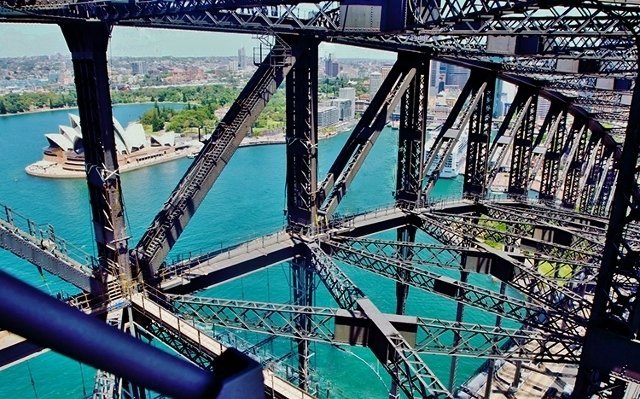 As I popped up on the last deck, I found myself underneath the main arc. The apex was in sight, with a lengthy grade stretching the outer, eastern edge, gifting me with superb sightings of the Opera House. When I reached the summit, 134 m (440 ft) above the glistening, azure waters of Sydney Harbour, I had the opportunity to admire the legendary engineering feat spanning 503 m (1635 ft), held together by more than six million rivets, that had required almost eight years to build, ending in 1932. Then I took a private moment to be present from my lofty, tranquil perch.
The unobstructed, panoramic, eastern views were rewarding, capturing the Pacific Ocean, the stunning beaches of Bondi and Manly, along with Double Bay and Rose Bay – coveted by the rich and famous for their affluent shopping and chic, alfresco dining. The cloudless afternoon offered breath-taking scenery to the west also, extending from Darling Harbour to the Parramatta River, and beyond to the World Heritage-listed Blue Mountains. With a myriad of ferries and sailboats zigzagging across the natural, deep-water harbour and the city bursting with colourful life, it cemented for me that Sydney, is, indeed, the most gorgeous metropolis on the planet.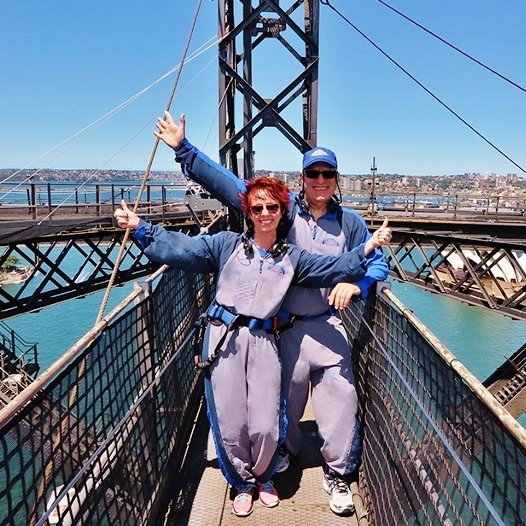 My informative and passionate attendant was a competent photographer to boot, snapping the obligatory, commemorative photos and videos before I traversed the impressive arch to descend 1,332 steps on the western side. For 90 minutes, I leisurely doubled back, with the highpoint being inching down the network of ladders precisely when a commuter train roared by, shaking the entire 53-ton metal structure and adding a little thrill to my day.
Albeit quite different from other climbs that I have done in the mountains, scaling this magnificent architectural wonder was a once-in-a-lifetime experience. The excursion was engaging, and the jaw-dropping views were outstanding, so I totally appreciate why it is so enthralling for oodles of globetrotters seeking a not-too-demanding, urban outing. In fact, when my best Sydneysider friend perused my photos, she realised what she was missing and was over the moon when I gave her a ticket for her birthday, proving it is not just another tourist attraction.
Sydney is also featured in Cool Helicopter Rides Around the World and you can always spend you time looking at the view at one of 5 Iconic Cafes In Sydney.
You can also find out more about the Sydney Harbout Bridge Climb at https://www.bridgeclimb.com
---
Cindy Payne is a Singapore-based adventure travel writer and photographer who has her own blog Cindy's Travel Tales.
All content images © Cindy's Travel Tales
---