Escapes For Everyone This December
December is a pretty diverse month for travel as people tend to either be looking to escape the winter weather for a sun-soaked adventure on the other side of the world, or want to embrace the season and head in search of Christmas markets and snow-covered landscapes. Here are our picks for travel this December across the various continents.
Europe
Europe thrives in December with traditional Christmas markets in abundance particularly in Germany and opportunities for glimpsing the northern lights and spotting reindeer amidst the snow in the northern Nordic countries. For a truly special experience, head to Edinburgh at the end of the month to welcome in the new year with the city's iconic Hogmanay celebrations. Known as one of the best places in the entire world to spend New Year's Eve, over 100,000 people take to the streets to celebrate with drinks, concerts, fireworks and ceilidhs providing the entertainment. During the lead up to the big event, open-air ice rinks, Christmas markets, cosy pubs and the snow-covered mountains surrounding the city create the perfect festive atmosphere.
Africa & Middle East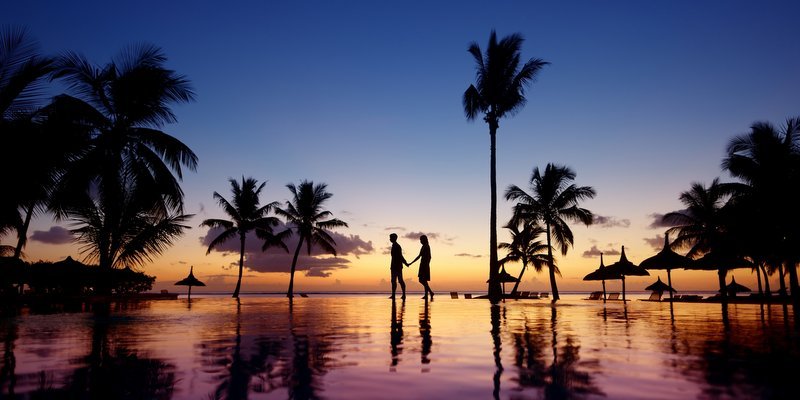 Escape from it all and spend the lead-up to Christmas relaxing by the crystal-clear waters of the Indian Ocean in Mauritius. Hot and humid weather beckons from November through to April, but visiting in December lessens your chances of experiencing rain or cyclones. Spend your days sunbathing in white sand beaches or exploring the island and your evenings sipping cocktails whilst watching the sunset. Lovers of water sports will be in their element with opportunities to scuba dive, snorkel, wind-surf, water-ski or kayak, whilst those who prefer a more relaxing experience can hop aboard a glass-bottomed boat and admire the sea-life from above.
Asia
Looking for winter sun but want to keep the spirit of Christmas alive? Goa transforms into a festive paradise come December with both locals and holiday-goers celebrating full-throttle. Tinsel and fairy-lights adorn palm trees, Santa hats accessorise bikinis and fireworks light up the sky as festivities roll through from Christmas to New Year. Decide ahead of travelling whether you're after more of a party vibe or laid-back celebrations – there's something for everyone here –and ensure that you book in advance as tourists' flock here seeking sun, sea and Santa. Spend your Christmas day dining on seafood before indulging in an afternoon of jet-skiing or snorkelling before relaxing on the beach with a cocktail or seeking out the nearest party.
North & South America
New York is one of the most magical places in the world in the run-up to Christmas. Even if the snow isn't falling, the city feels like a winter wonderland and is hand downs the best place to indulge in a little Christmas shopping. All around Midtown (especially on Madison Avenue and Fifth Avenue), the high street stores compete to unveil the most dramatic and glamorous window displays, drawing in crowds simply to admire the windows. If you prefer to be outdoors, wrap up warm in plenty of layers and enjoy an afternoon ice-skating on one of the iconic outdoor rinks in Central Park or outside the Rockefeller Centre beneath the gigantic tree. Festive markets, concerts and festivities are plentiful, as are opportunities to enjoy seasonal shows on Broadway or catch a performance of The Nutcracker by the New York City Ballet. Hardly a relaxing winter retreat, but definitely a chance to feel thoroughly festive.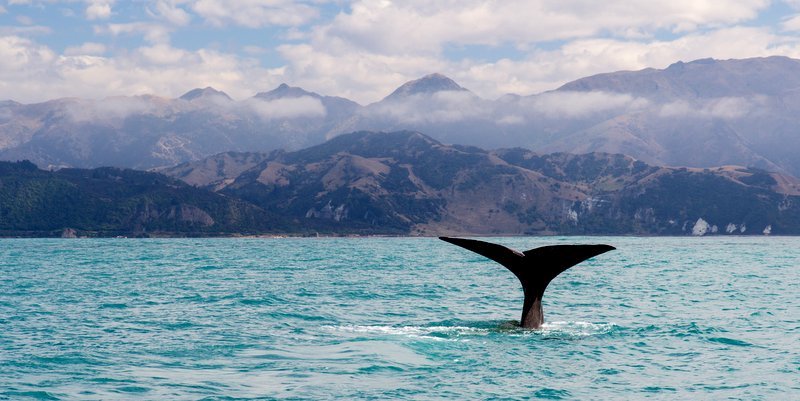 Pacific
Head to New Zealand in December to enjoy BBQ Christmas dinners on the beach, dramatic scenery and the chance to partake in an array of adventure sports. There's something to allure every kind of traveller to both islands during the beginning of the summer months – interesting cities to explore, geothermal spas to relax, jumping out of planes, glacier hikes, fjord cruises, surfing on deserted beaches and so much more! Spend an entire month touring the country, discovering the diversity of the scenery before sunbathing and whale watching over Christmas in Kaikoura, then head to the Bay of Islands in the north to welcome in the New Year with a party atmosphere.
Where not to go
There's not really anywhere terrible to travel over December, it's more a case of avoiding travelling over certain days. Travel on Christmas Eve, Boxing Day and New Year's Eve is likely to be hectic, expensive and full of fellow travellers. Time your trip to travel during quieter periods and relax over the holidays.
---
Emma Lavelle is a UK based writer and photographer and has her own blog Field and Nest.
---