This month we're focusing our round up on train travel, sharing the best articles that give tips and advice for travelling around the world by rail, alongside editorial content to inspire you to reconsider how you get from A to B.
Let's start with Conde Nast Traveller's seven reasons why they're swapping flights for train travel in 2020. The amazing views that you can enjoy along the way and a cleaner conscience for your carbon footprint are two obvious reasons, but give the article a read to discover five other reasons to take the train rather than flying this year.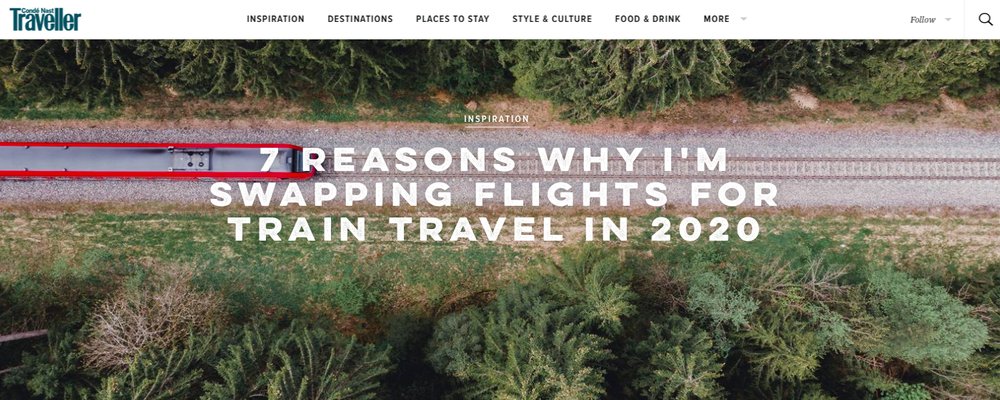 Wondering where you could go on an epic train journey? This article on Matador shares some of the most incredible train rides in the world, all to remote yet beautiful destinations. Did you know it's possible to take a train ride through the Red Centre of Australia? Or that Mexico offers one of the most stunning train journeys in the world?
Back on Conde Nast Traveller, an article targeting British skiers shares ten amazing winter sports getaways that can be reached easily via rail. Whether you're dreaming of hitting the slopes in Zermatt, or après ski in Meribel, here are ten winter wonderland destinations that you can experience following a short and scenic train ride.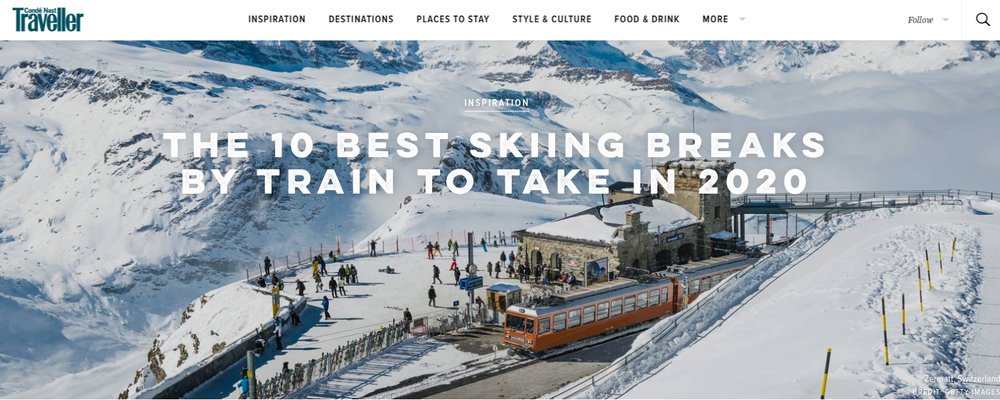 From Refinery 29 comes an inspiring piece offering incredible destinations that can easily be reached by train (again, from the UK). Whether you're based in Britain, or flying in and looking to get around by train once you arrive, the magical town of Portmerion in Wales and intriguing culture in Belgium all beckon.
Travel blogger Kiki, known as The Blonde Abroad, is also sharing train travel tips this month with her comprehensive guide to travelling around France by train. With tips including how to buy tickets and whether it's worth upgrading from first class to second class, this is an excellent starting point if you're planning on travelling around Europe this year.
If you'd prefer to focus your train travelling adventures in a warmer climate, Sri Lanka is an excellent destination known for its iconic train journeys. Blogger Third Eye Traveller has published a useful guide to travelling by train in Sri Lanka. It includes information including which class you need to travel in to get those amazing photos from the train while it travels through luscious landscapes.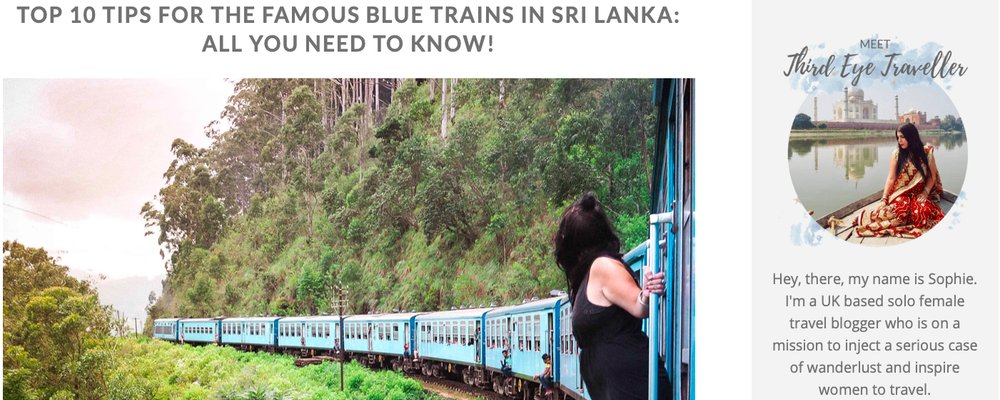 Not feeling inspired yet? The Telegraph's article featuring fifty of the best rail journeys around the world offers something for everyone, no matter which continent you're planning on visiting. The vast list is conveniently divided by region, with sections for the UK, Europe and the rest of the world, featuring both obvious suggestions and little-known gems.
Europe's night trains are gaining in popularity at the moment, due to the Greta Thunberg effect. This excellent piece by The Guardian shares ten of the best sleeper trains in Europe, including Finland's iconic Santa Claus Express. While some are definitely more basic than others, you'll be pleased to know that there are many routes that basically offer hotels on wheels, such as the UK's Night Riviera that links London to Cornwall.
But what is it really like taking the night train through Europe? Leading travel blogger Nomadic Matt shares his insider experience of the different types of trains, tips for safety and advice for how to book your tickets. While you might need to fly into Europe on your initial journey, this article shares the many benefits of travelling on throughout the continent by train.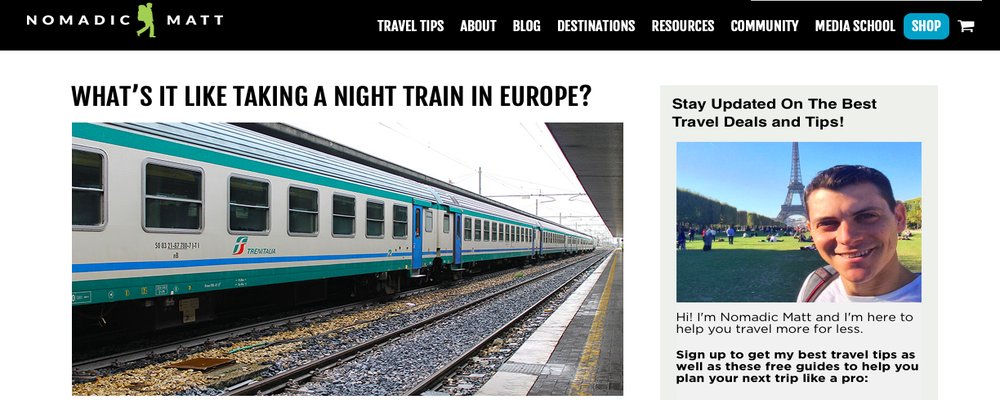 ---