Perth has been named as one of the hot spots in the world's top 14 travel destinations for 2019, and no trip to this dynamic city would be complete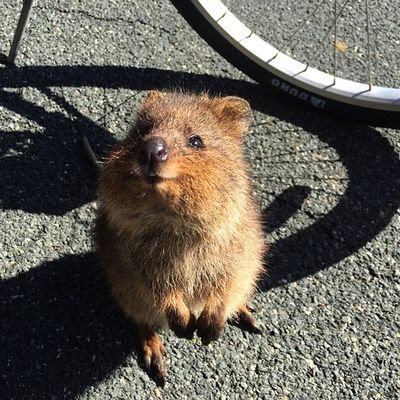 without heading to its creative and artistic enclave by the sea, Fremantle. You can meander around the UNESCO World Heritage Listed Fremantle Prison, check out the Fremantle Markets, head to the Fishing Boat Harbor or take a peek inside the Western Australian Maritime Museum. From its Cappuccino Strip to its white sandy beaches, "Freo", as it's affectionately referred to by the locals is the gateway to Rottnest Island, where you can take a selfie with a furry quokka.
It's not just the artsy crowd that populates this laidback "burb". It's also a haven for families with canine furry pseudo kids in tow, especially along one of Freo's dog-friendly beaches such as South Fremantle Dog Beach. You actually feel a bit out of it if you don't have a dog jumping around you while indulging in friendly gossip with other locals as the dogs do the intimate sniffing bum thing. You don't have to worry about stepping in doggy shit, as the other standard accessory is a bright yellow dog waste bag.
Once the morning jaunt has been indulged in, the de rigueur happening is indulging in breakfast at one of the many cafes, yes, with the dog:
1. Young George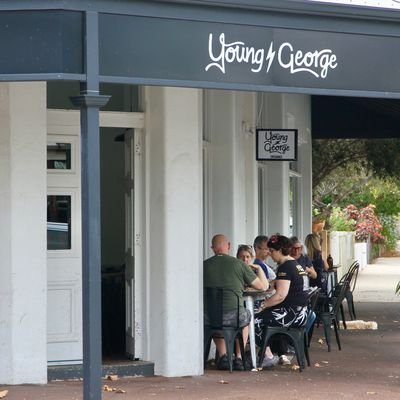 Young George is only open for the mornings' celebratory repast on Saturdays and Sundays as it's predominantly a local's hangout for long lunches, bar drinking moments or nighttime feasts. Weekend mornings is when you will see pooches of all shapes and sizes either tied to roadside posts or shlumped under a table with or without sandy paws. Meanwhile their owners abandon their taste buds to the likes of field mushrooms on sourdough bread with house cheese curds and kale presto, French toast or farm eggs however you like them. The list goes on to create the perfect dilemma in your mind with too many choices.
Proudly taking up a corner space on George Street with its boutique shopping, Young George is a sublime venue when you wish to sit in the winter sun sipping espresso.
See the full menu at: https://www.younggeorge.com.au
Where: 48 George St, East Fremantle WA 6158
When: Breakfast only on Saturdays and Sundays from 8am
2. Vans Cafe
If you are drooling for the best buttermilk pancakes ever with lashings of strawberries, cream, caramelized white chocolate and maple syrup (you can order as many as you like) then head to Vans Cafe. A local's favourite institution for the breakfasting crowd, Vans is a family-owned cafe/restaurant that has been around for the last 16 years. Perched on a corner in Cottesloe, known as "Cott", Vans literally bristles with activity from the moment it opens its door to the early morning swanky crowd (think post-beach, pilates or joggers in designer gear), many with their fur babies quietly sitting under their table.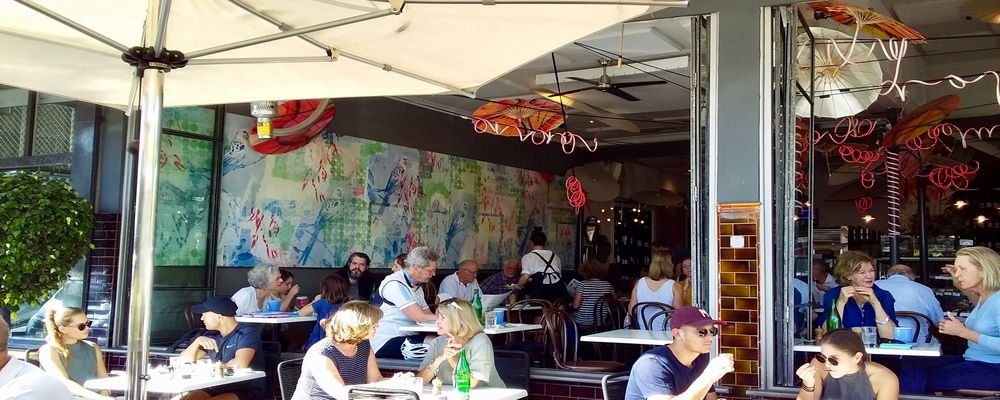 See the full brekky menu at: https://www.vanscafe.com.au/breakfast
Where: 1 Napoleon St, Cottesloe
When: Opens daily at 6.30am
3. Propeller
From porridge to baked "green" eggs (with kale), mushrooms on toast or a filo pie of smoked eggplant, cheese, walnut and tomatoes, Propeller will have yo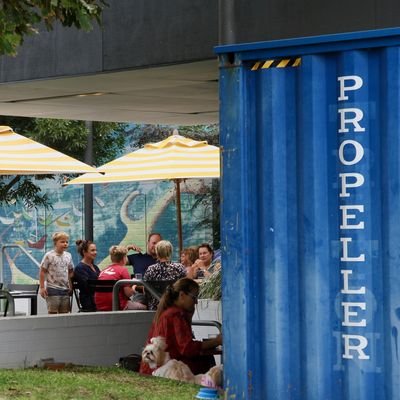 u salivating the moment you sit down either inside its funky domain or outside in the courtyard. Lovingly created around a converted garage, Propeller is an all-day modern eatery open from Wednesday to Sunday at 8am for the brekky crowd to enjoy. Lorded over by head chef Kurt Sampson, Propeller's Middle Eastern inspired dishes are to be shared—maybe not so much in the mornings though. You can grab a quick coffee and a lush pastry or brunch on something more substantial for however long you like, with a brilliant Bloody Mary thrown in to kickstart the day. Pooches are welcome.
See the full menu at: https://www.propellernorthfreo.com.au/
Where: 222 Queen Victoria Street, North Freemantle
When: Brekky dished up Wednesdays to Sundays
4. The Orange Box
Tuck into some French toast dribbled with rhubarb and strawberry compote, orange cream and roasted almonds while lazing in your wet bathers in a deck chair with your fluffy fur bag at your feet at The Orange Box in North Fremantle. Right on the beach, this vivid orange painted cafe is the epitome of seaside relaxation any day of the week. The new kid amidst the abundant line-up of scrummy cafe offerings in Freo, The Orange Box's head chef is ex-Rockpool. Brekky is an all-day event, so you can hang around for as long as you like.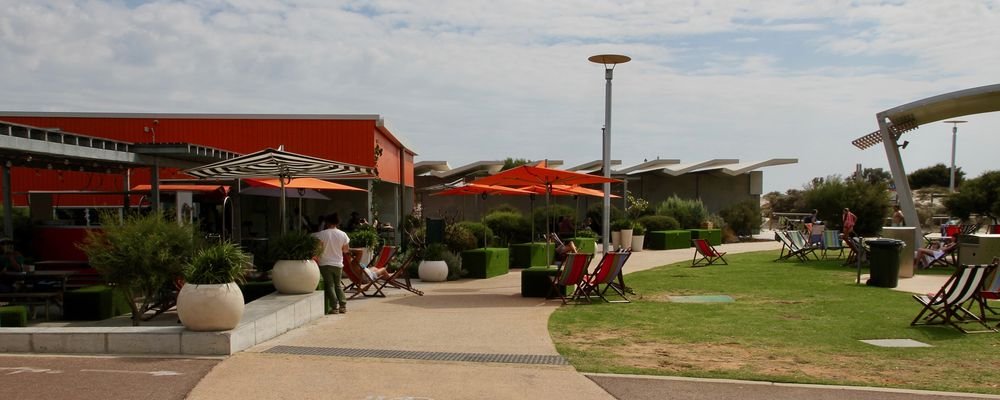 See the full menu at: Sorry, no menu online
Where: 20 Leighton Beach Boulevard, North Fremantle
When: 7 days 7am-3pm
5. Port City Roasters
The day's starting point for caffeine addicts, Port City Roasters has skilled baristas putting out premium on-site roasted coffee to send your heart into palpitations of anticipation. Driven by a belief in locally sourcing ingredients, breakfast at Port City Roasters is the perfect way to start your day with or without your doggy in tow. You can dive into some awesome eggs benny, smashed avo, potato rosti with perfectly poached eggs (you know the sort that has the boob wobble happening) or abandon your taste buds to a mango breakfast pannacotta.
See the full menu at: https://www.portcityroasters.com.au/menu
Where: 312 South Terrace, South Fremantle WA 6162
When: Monday to Sunday 6am to 4pm
6. WILD Bakery
It is for those who wish to buy the best and the "hottest" bread to be had in the whole of Freo for a take-home treat. This classic French bakery/patisseri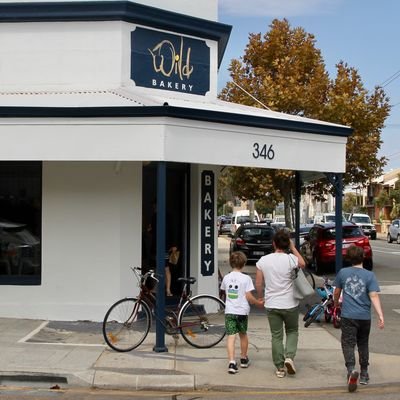 e is focused on wild fermentation and pure flavours, with everything handmade using traditional French methods. There are plenty of posts outside to tie your dog up to while you salivate and poke your nose up against the glass cabinet of wicked delights.
Where: 346 South Terrace, South Fremantle
When: Open 6am to 3pm daily
It appears that coffee time is anytime in Freo and if you can't get to a cafe you can always pull up a deck chair at a coffee van or cart of some description, such as the Wooden Wagon to get your morning fix.
---
Gail Palethorpe, a self proclaimed Australian gypsy, is a freelance writer, photographer and eternal traveller. Check out her website Gail Palethorpe Photography and her Shutterstock profile.
---