The most colourful festival and the favourite for foreigners, Holi in India is on many tourists wish lists, due to the fact that you can act like a kid and throw coloured powder over anyone within range, squirt water guns full of coloured water and indulge in some "bhang lassi" to bring out the playful "stranger" within you. Bhang Lassi is a drink made from yoghurt or milk, nuts, spices such as cardamom and cinnamon, rose water and the final ingredient being cannabis. This delectable mixture is ground, water is added and then it is shaped into balls for the unsuspecting or the adventurous soul to get high on.
The streets become a chaotic heaving mass of people streaked with colour and mischief on their minds. Highly significant to the Hindu religion, Holi is a riotous day of frivolity that celebrates harmony and unity.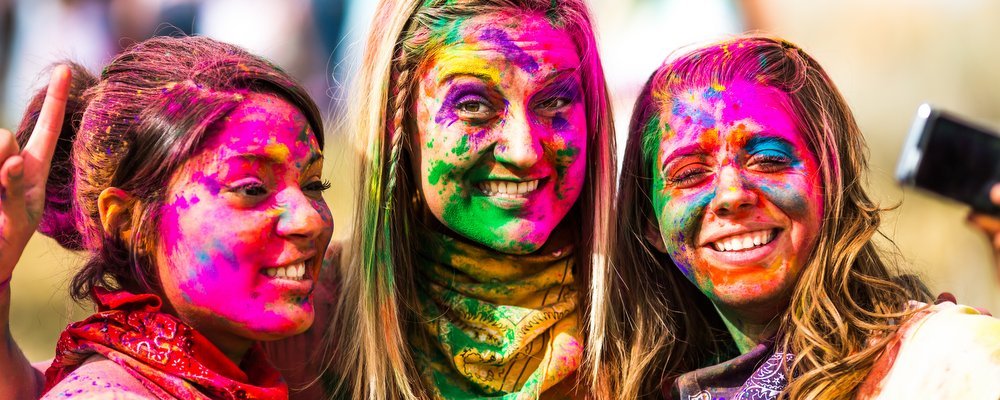 Image: Thomas Hawk @ Flickr
Holi has been celebrated from as early as the 4th Century according to ancient Sanskrit poems and texts. Its name is derived from the Hindu female demon "Holika". Encompassing numerous legends of mythical proportions; think burning pyres, Lord Vishnu and Holika the sister to a demon king, treachery, sinister desire, filicide and betrayals, breast milk that turned Krishna blue who in turn playfully coloured the face of Radha so that they were equals, smeared ash that has today morphed into coloured powder and you begin to get the picture.
The cultural significance is the celebration of the power of the truth. The morals of these legends all portray the victory of good over evil. It is also a celebration of a good harvest to come, due to the time of the year that it is held.
Celebrations take place everywhere in India across its cities, towns and villages, in urban parks, pedestrian streets and local temples. There is Lathmar Holi celebrations in the villages of Mathura in Uttar Pradesh that take place a week before Holi where the women beat up the men with sticks - this is definitely not recommended for solo female travellers. Sweets are thrown around with lots of spiritual singing at Nandgaon village in the Laddoo Holi festivities, whilst flowers as well as coloured powder are thrown in the exuberance of Phoolon Wali Holi in the village of Mathura. The list is quite extensive, so basically you can be anywhere in India around Holi and experience its definitive vibe.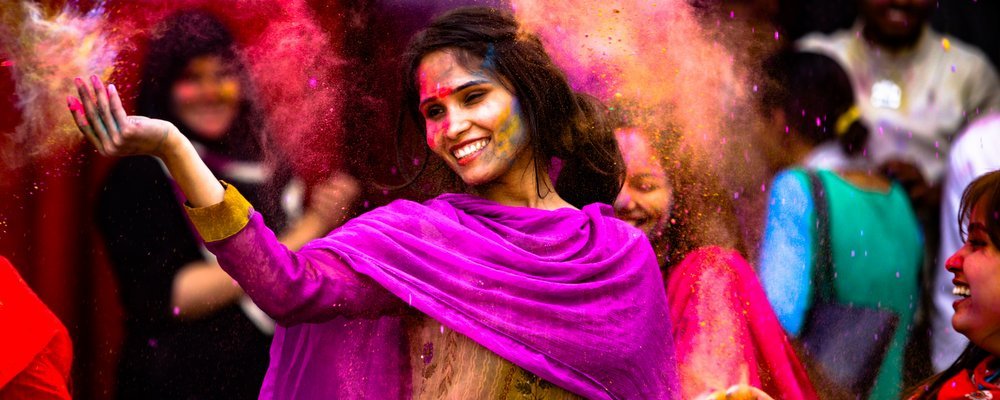 Image: Murtaza Ali @ Pixabay
On the eve of Holi festivities begin with Holika Dahan, when large bonfires are lit to burn the evil spirits in the form of effigies. But the serious fun begins on the actual day, when all and sundry hit the streets to deploy water guns and throw coloured powder. Small parades of meandering musicians and singers choke the already overflowing streets of revellers. In fact it is a rainbow of laughter, smiling faces and cavorting souls. At the end of the day families and friends gather together to munch on delicacies like: "thandai" (a creamy and delicately spiced milk drink), "gujiya" (sweet dumplings filled with dry fruits) and "kachoris" (puffed pastry filled with lentils and spices). It is also a time for the locals to clean their houses to generate positive energies, apart from getting rid of the dust and pests.
It is a relentless period of mayhem with quite a bit of inappropriate behaviour happening, so it is wise to be in a group when you hit the psychedelic streets of heaving bodies.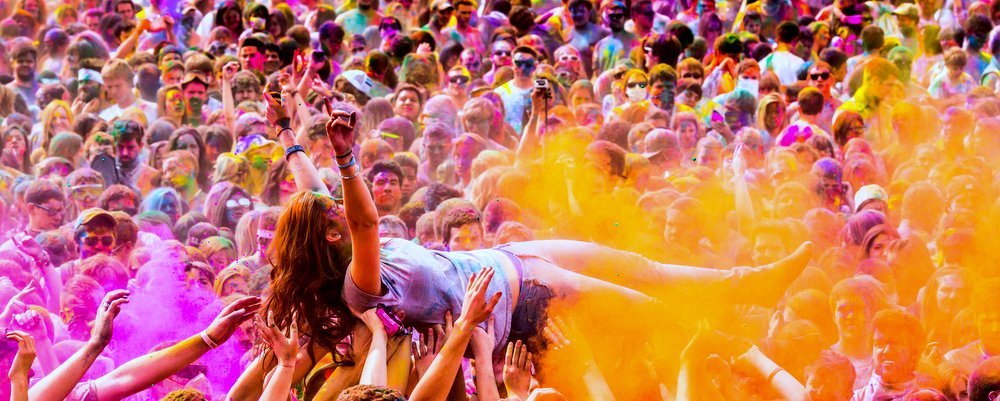 Image: Thomas Hawk @ Flickr
A few tips:
The festival is over by mid-day, so you will have to get up early.
Buy some cheap white clothes, as this is the traditional item to be worn so that you can end up splashed and streaked with colour.
Take it as a given that nothing you wear will survive the day.
Wear a scarf over your head if you don't want it stained for weeks on end - you can even put oil in it to stop the dye from taking hold.
Remember the coloured powder used in today's celebrations is quite often made with toxic chemicals and dyes, so it can aggravate your skin and eyes, especially of metallic colours if they are coming your way.
Be cautious as sometimes more than coloured powder is thrown.
Protect your camera, as it will become a victim of the mayhem.
The best place to photograph the event is from a high vantage point on a building.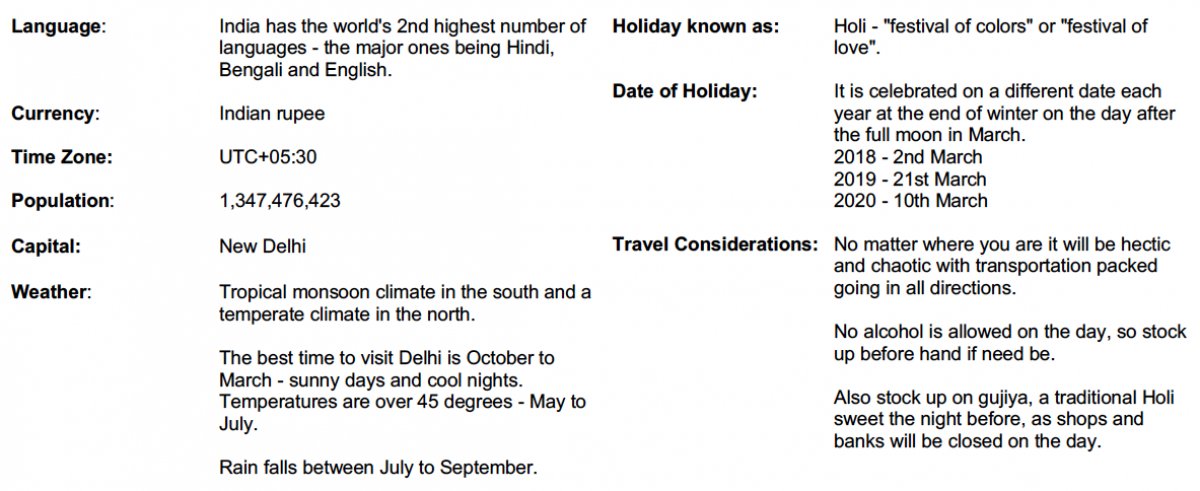 ---
Gail Palethorpe, a self proclaimed Australian gypsy, is a freelance writer, photographer and eternal traveller. Check out her website Gail Palethorpe Photography and her Shutterstock profile.
---
Banner & Thumbnail images: Thomas Hawk @ flickr