Wouldn't it warm your heart and give you a fuzzy feel-good moment to know that you are able to give something back to the world's disadvantaged every time you traveled? Hotel companies are not just paying lip service to philanthropy (all in the name of tax deductions in some countries); they are doing more than their fair share to spread the love and the cash.
Some of us have more than enough comfort in our lives. We stay at hotels and swanky resorts, which cocoon us in the lap of sinful and decadent luxury in far-flung third world countries that are swamped with impoverished souls. We never open our eyes to see the despair, unless we step outside the castle gates, as we are on holidays enjoying our chill-out time. Quite often the only impact of the local culture that we see is the decor or the beautiful rustic indigenous pottery that a substantial succulent meal is served on. This is how some of us travel today. We visit a country, but we don't immerse ourselves in our surroundings or its people, preferring to float like bloated balloons in utter self-gratification.
Hotel corporations are to be congratulated for the concept of donating a percentage of their profits to worthwhile causes, some on a local basis whilst others are internationally focused. For every dollar you spend putting your head on that duck feather down pillow, a percentage of that hotel night spending is given back to the community. From heart-breaking poverty, uneducated kids, squalid shack housing, human trafficking, extinction of animals, incurable diseases, famine, war and earthquakes to so many more holocaust moments creating havoc in the world. Today more than ever, we are a global village that should be helping each other.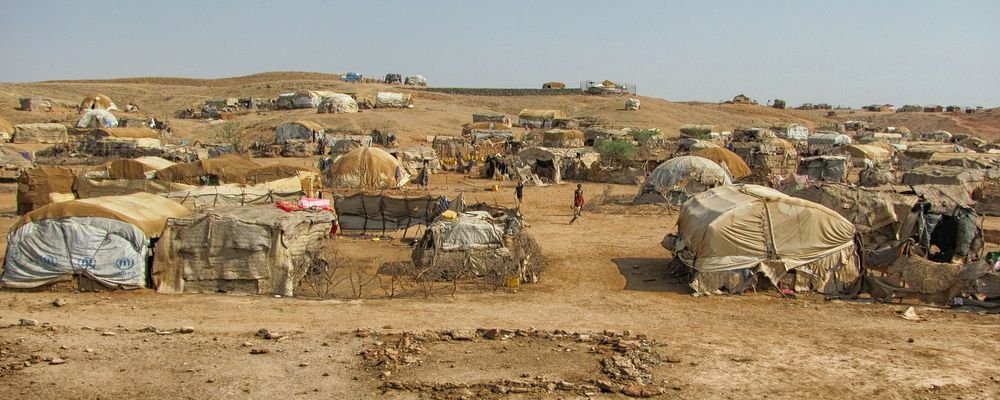 Below are just some of the initiatives taken by hotels in their own global backyards:
Wyndham Worldwide has teamed up with Save the Children celebrating its first decade of serving travelers by assembling hundreds of emergency preparedness kits for locals. Over its history it has implemented a scheme where the company matched its staff's personal charitable donations, giving them a "Wish Day" (paid) to do volunteer work in the local community. More recently the hotel has launched a youth scholarship program in the United States and as a hotel group, they are involved in many other humanitarian pursuits.
The Hilton Hotels & Resorts get involved in improving the local school infrastructure wherever they may be located in the world and provide children and mothers with basic education. The Double Tree by Hilton in Goa helps educate the youth on hygiene and sanitation to help create a better and safer school infrastructure. There are "Global Month of Service" projects whereby the locals benefit from help say with creating children's vegetable gardens. Hospitality courses targeting training and development for the long-term unemployed, disengaged youth and indigenous people are implemented by the Hilton Cairns and Double Tree by Hilton Cairns. The Hilton Xi'an in central China works with a local NGO providing the homeless community with dinners and shower kits.
The Intercontinental Hotel Group believe in integrating themselves with their local communities from creating jobs and stimulating local economic opportunities to provide shelter, vital supplies and financial support in times of need.
Small Luxury Hotels have partnered with a number of high-profile charities across the globe for which they raise funds throughout the year such as The Prince's Trust which is a youth charity helping to change the lives of disadvantaged youth plus the NSPCC children's charity that fights to end child abuse.
There is now a hotel booking site www.kindtraveler.com that allows you to book that fabulous hotel at a discount and donate to the charity of your choice at the same time. The website aims to warm your soul, not just to give you a discount like most hotel booking sites. Users who make a minimum $10 donation to a charity on the website - you get to pick the charity you wish to support such as Wild Aid, the Salvation Army or a local charity named by the hotel you wish to stay at - you will then receive prices that are 10 to 25 percent off published rates. The mission of Kind Travelers is to make a positive impact on local and global communities, the environment and animals. This is the first "Give + Get" hotel booking platform to reward caring souls.
So the next time you book your extravagant hotel stay with its seamless silk sheets and ultra comfy pillow to put your head on at night, make sure that the hotel you are staying with has an active Good Samaritan policy, whether it be local or global.
---
Gail Palethorpe, a self proclaimed Australian gypsy, is a freelance writer, photographer and eternal traveller. Check out her website Gail Palethorpe Photography and her Shutterstock profile.
---