Location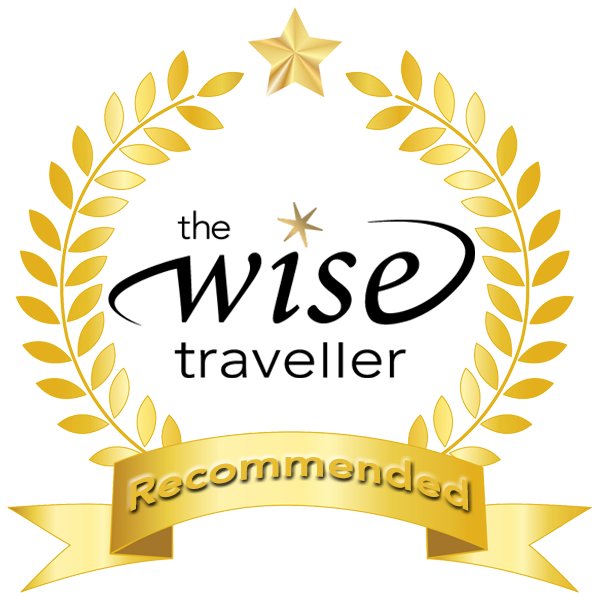 Brussels, the headquarters of the European Union, often receives attention for its two culinary highlights, chocolate and beer, but there is so much else going on in the city. The centrally located Hotel Amigo, a five-star luxury hotel with a historical pedigree dating 500 years, recently underwent a refurbishment after its purchase by Rocco Forte Hotel Group.
Located around the corner from the picturesque Grand Place, one of the most beautiful squares in Europe, and a short walk from the Brussels Central Station, Hotel Amigo provides excellent service and a glimpse into Brussels' history. The hotel even has its own art concierge who can provide expert advice on the city's arts and cultural sights, as well as the hotel's art treasures and tapestries. Plus, it's the only hotel with a magnificent rooftop suite, the Blaton, with a view of the nearby Hôtel de Ville and its spire.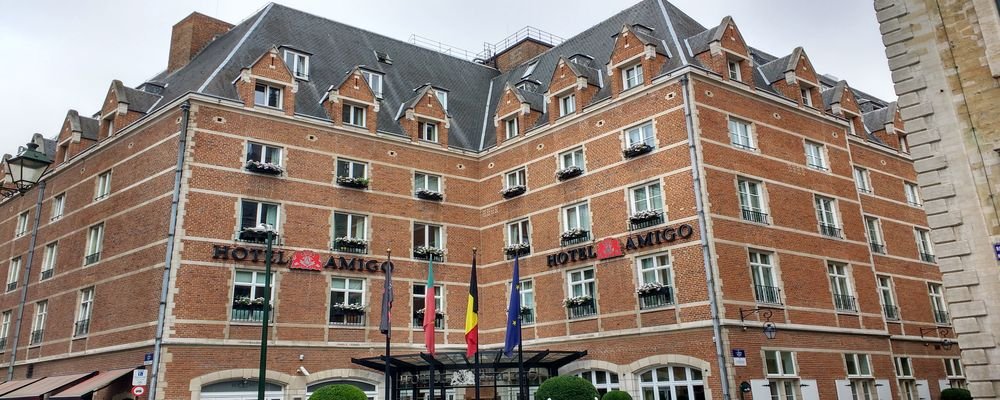 Appearance
Totally refurbished in 2016, the hotel's guest rooms and suites include reproductions of surrealist paintings by Belgium's artists Marcel Broodthaers and René Magritte. Fun fact: The Tintin Suite is filled with artwork donated by the Hergé Foundation. Guest rooms overlook the cobbled streets of Brussels, the courtyard or have stunning views of the City Town Hall of Brussels, a UNESCO World Heritage site. The bathrooms are also fully restored, with beautiful marble to match the colour scheme in each corresponding room. Overnight rates include a hearty buffet breakfast in the hotel's restaurant.
Nights stayed: Two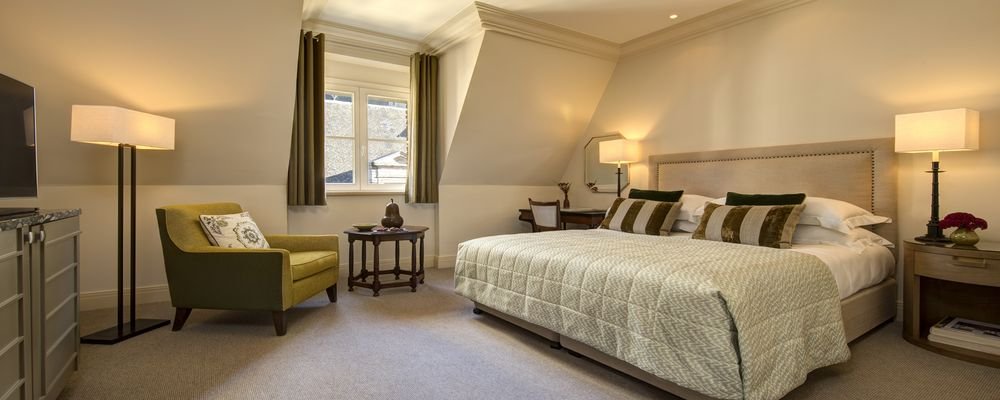 Guest room
Following an extensive refurbishment under new owners, guest rooms are refined, understated and reflect the Flemish history of the city, with Belgian linens, embroidered silk curtains, marble bathrooms, flat-screen TVs and free Wi-Fi. Designer Olga Polizzi decorated each of the suites is individually, using Spanish metalwork, African fabrics and other elements that reflect the city's rich history and cultures.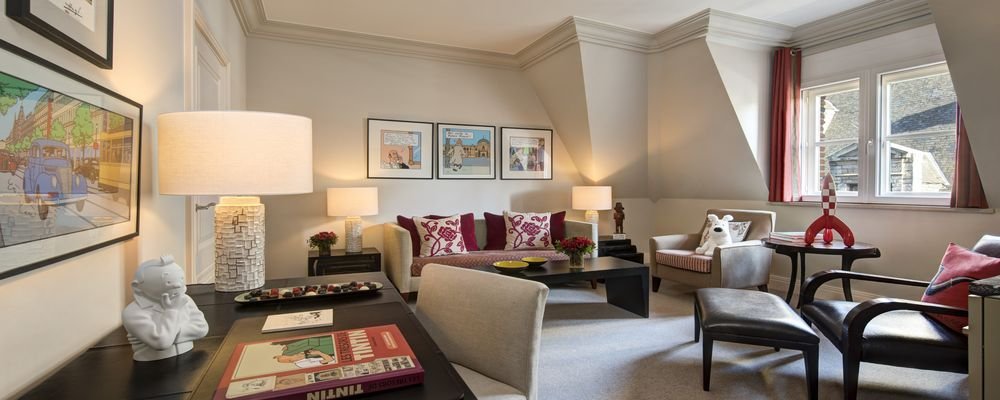 Bathroom amenities were from Asprey's Purple Water line, and there were plush bathrobes, over-sized bath towels, a professional grade hair dryer, and slippers. Turndown service included a chocolate with slippers and a linen towel mat placed by the side of the bed.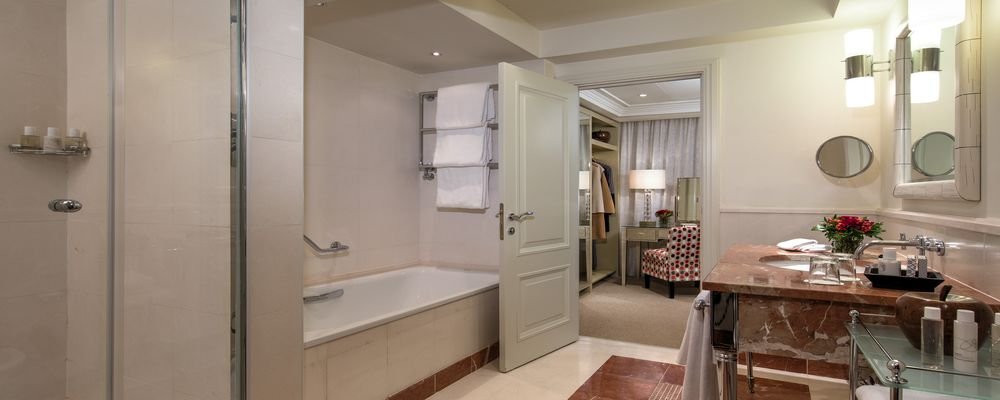 Curtains were double thickness for sound reduction and blackout purposes. Plugs and recharging areas were available around the room. A safe deposit box was included, as was a mini fridge with beverages. An in-room coffee/tea maker was not available. For a hotel of this quality and price, a deluxe coffee/tea maker is a nice amenity for travellers.
Restaurant/Bar
The lively Italian Ristorante Bocconi features modern Italian cuisine served within a stylish setting of dark green walls and wood accents. The bar is located off the lobby and has a comfortable seating area and a bar area.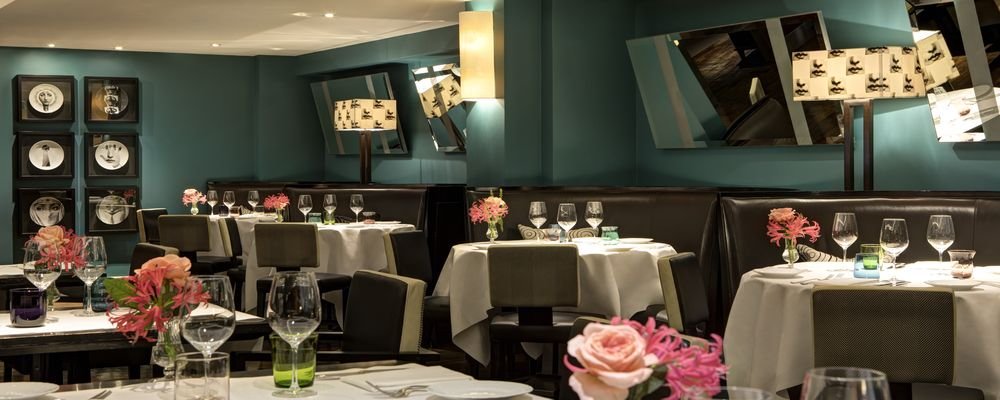 Gym
The fitness room is small but has sufficient gym equipment for a quick work out.
Service
Staff was professional in the front office area. In the main restaurant, service was above average. Although there were some language issues, they were nothing that couldn't be solved with a little patience.
Wise Traveller Rating: 10/10