Totally immerse yourself in the history of Montevideo with an indulgent and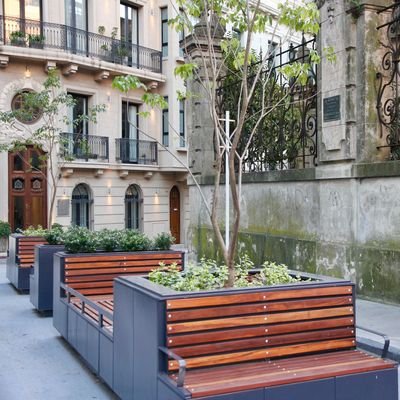 elegant stay at Alma Historica Boutique Hotel, where the city's ghosts of long ago have inspired the charming differences in the guest rooms. Montevideo was established by a Spanish soldier, Bruno Mauricio de Zabala in 1724, and it was under British rule for a very brief period in 1807. Awash in Art Deco buildings, colonial homes and must-see landmarks, Alma Historica Hotel demurely sits in the serene heart of the old city opposite a lush green park.
The Hotel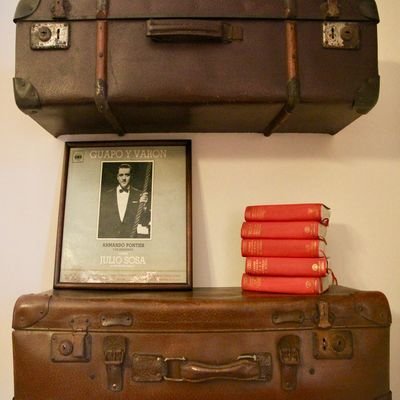 The creation of a group of passionate souls into the local culture and excellence in hospitality, Alma Historica Boutique Hotel is a reflection of their commitment to their international clientele. Its refined atmosphere is juxtaposed with whimsical touches, such as really old suitcases tucked into nooks and eclectic decor in each of the guestrooms.
It's grand but on a boutique scale, with a winding staircase and numerous dangling crystal chandeliers. Shelves of old collectables add a magical touch of yesteryear, especially in the library room where an evening aperitif can be had or maybe a late nightcap before retiring to bed. The hotel is understated sophistication with contemporary splashes playing on a historical theme.
Number of Nights Stayed - One night - Superior Guestroom
The Guest Room
I was fortunate to be in the boudoir of "The Great Man of Tango", singer Don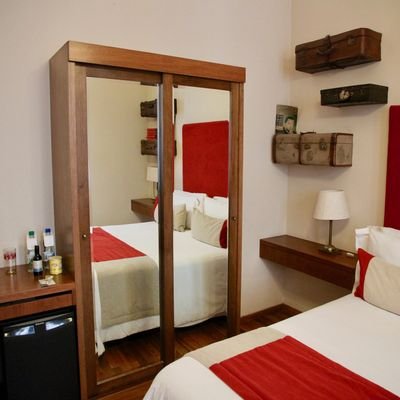 Julio who sensuously crooned his way through the city of Montevideo in the second half of the 20th Century. From an old-fashioned microphone stand to record album covers, the room floats in burgundy hues that were his signature colour.
It was spacious with its own seating area, a stocked mini-bar with the touch of local wines and stunning high ceilings with intricate ceiling plaster medallions. Luxurious bath products exploded with the scent of lemon upon opening them under a gushing rain shower that I had enough room to tango under.
For the colder months, there is a heating towel rack and fluffy bathrobes to snuggle up in. At once both practical and stylish, the small details such as plenty of electrical outlets to recharge those must-have gadgets when travelling were all taken care of.
There are a total of 15 rooms available in three different categories—classic, superior and two suites. Each guest room is given its own identifying character that has played a part in the local history and culture. They include the first theatre actress, Dona Trinidad, who apparently was in the outrageous realms of her time (this room is decked out in cherry colours) and the iconic painter Don Juan Manuel's guest room depicting the sky-blue colour of Uruguay's flag. Writers, painters, musicians, sculptors and the first Uruguayan aviator to cross the river by a plane without a cabin or windshield, Don Cesáreo, are all remembered with panache and playful flair.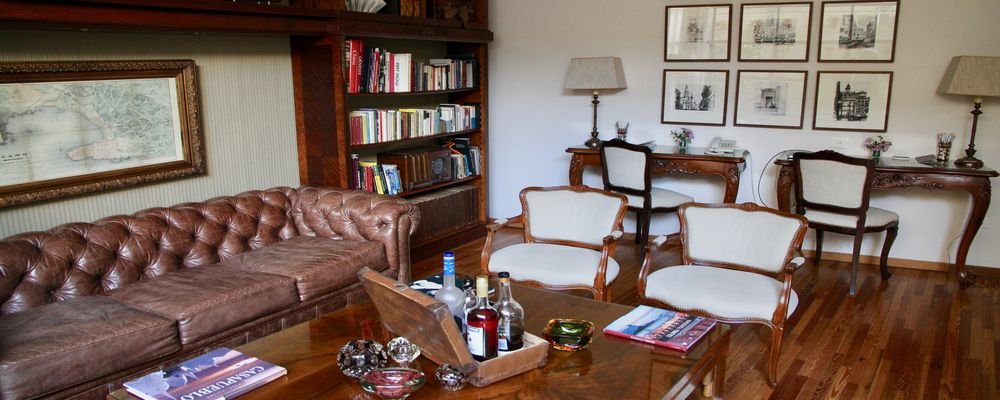 Hotel Restaurants, Bars & Facilities
Alma Historica Boutique Hotel has an elegant feel that doesn't warrant the standard trappings of a routine hotel. Instead, it offers more genteel options such as a beautiful sun-drenched library area where you can opt to have your breakfast, a drink or even coffee in salubrious surrounds, where it wouldn't be out of place to see one of the hotel's heroes reclining in its old-world charm.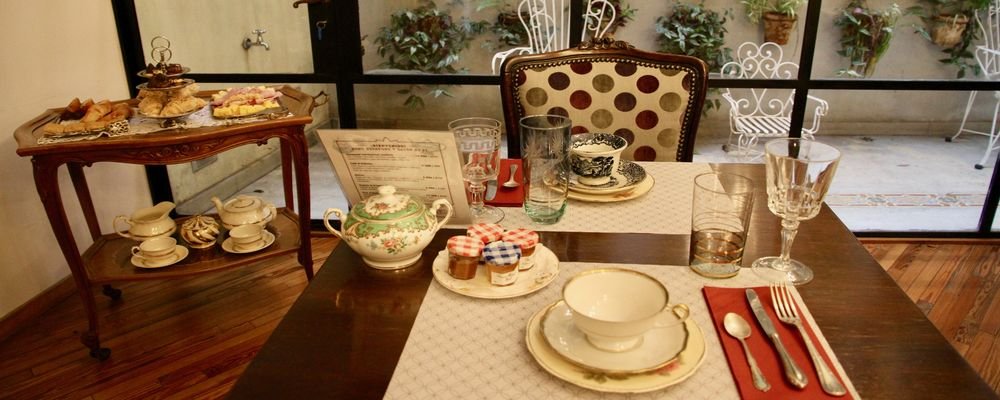 The tearoom is more a dignified parlour where breakfast is served and afternoon high tea can be indulged in. Delicate fine bone china and etched glassware adorn the small number of tables with a banquet seating area for those that like to go into a total comfy mode. Off this area is a small wrought-iron glassed-in courtyard with a living wall of plants for those that wish to partake of a nicotine stick. The rooftop is the perfect spot to sit and watch the sunset over Montevideo, or in the summer months, a dip in the Jacuzzi, floating on the top of the city may appeal more.
Hotel Staff
From the moment you press the buzzer to be let in the distinguished front door, you appreciate the personalized service and the attention that the staff willingly provide. Despite my not speaking Spanish, there was no drama, as the team is capable of conversing in English plus other languages. From catching a taxi to any queries or recommendations, there was always a pleasant, smiling face to look after me discretely.
Conclusion
A single traveller's haven or a romantic getaway, Alma Historica Boutique Hotel is a gorgeous and welcoming home away from home that offers all of the amenities and comfy touches that one can wish for when travelling. The little touches such as an in-depth information sheet on great restaurants, tours and museums within the vicinity add to the care and consideration that is given to guests in an unassuming manner.
Wise Traveller Approval Rating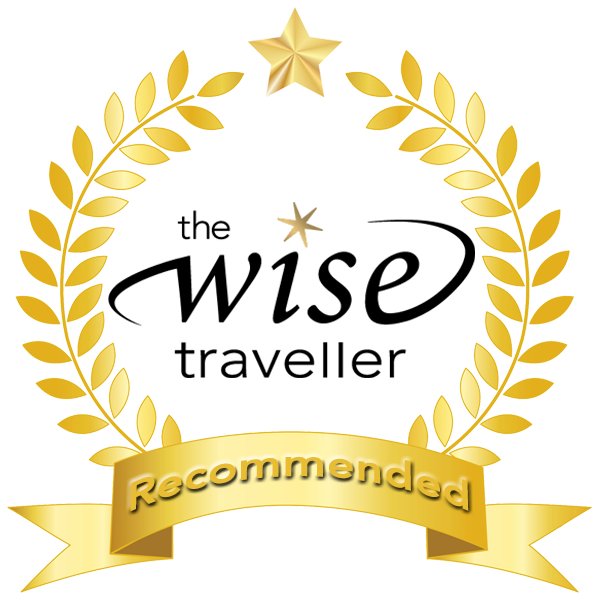 Alma Historica Hotel is for the discerning traveller looking for the comforts of home, who likes to be spoiled and is seeking an out-of-the-box unique experience.
We give it a Wise Traveller rating of 10/10
---
Gail Palethorpe, a self proclaimed Australian gypsy, is a freelance writer, photographer and eternal traveller. Check out her website Gail Palethorpe Photography and her Shutterstock profile.
---