As travel bounces back in late 2023 and into 2024, airports, airlines and credit card companies refuse to lag in the slipstream as passengers demand the best in luxury and convenience while awaiting flights.
This has spurred a new multi-million dollar outlay in the last 2 years on new and overhauled private airport lounges that enable tourists to begin their holiday from the get-go. Here are some of the lounges that are taking luxury to the max:
Star Alliance, CDG, Paris
A new lounge is opening for First and Business Class passengers and Star Alliance Gold customers on member airline flights at Terminal 1. Conveniently located in the newest part of the airport, the 1,300 sqm lounge can accommodate 300 guests.
It features a Welcome Bar, a Wine Bar featuring master winemaker Gerard Bertrand's wines from the South of France, a Tea Salon, and private work cabins for business travellers. The space features a lit Winger Garden, an outdoor courtyard and shower suites.
Luton Airport, London
Luton Airport has announced that two new lounges will open in 2024. My Lounge will be "a laid-back, inclusive loft-style space" where guests can enjoy drinks from a self-service pantry in a 155-seat area. A second lounge, seating 70, will offer passengers a "premium, stylish pre-departure experience with flexibility and choice", with seating, buffet-style food and drinks at the bar. The No1 Lounge will have a capacity of 70 seats.
Newcastle International, England
This northern powerhouse in the UK has announced plans to upgrade its executive passenger lounge experience. Expected to take six months, the work will create a fully refurbished and extended lounge facility capable of accommodating over 100 additional passengers, with three product tiers: Aspire, Aspire Premium and Aspire Business.
Apart from the usual rapid Wi-Fi connections, Aspire Business will benefit from exclusive self-service food and beverage options and bespoke private and open working spaces. Aspire Premium will offer luxury table service products similar to a high-end restaurant.
Qantas First Lounge, Sydney
Sydney's Qantas First Lounge is a sprawling 21,000 sqft space with high-class food, award-winning wines, and luxuries like marble-clad showers and private suites on tap. The day spa is one not to miss, where a range of massage experiences are available.
Changi Airport, Singapore
Where luxury and adventure seem to interweave, Changi Airport has recently opened a Private Room. But it is only available to 78 passengers on Singapore Airlines' own first-class cabins. It features superior food and drinks and day rooms, including a few with a Tempur mattress with a zero gravity setting for weightlessness simulation. If you can't get in, there are still 60,000 square feet of lounges in Terminal 3 to wander around in awe.
Emirates First Class Lounge, Dubai
Dubai is the place where everything seems to be done to the max, and the Emirates First Class Lounge at Dubai International Airport will leave many passengers purring with pleasure. Over an entire floor, it includes showers, two cigar lounges, an in-house spa, and quiet rooms for that power nap. It also features a dining room buffet with Mediterranean food and even a Moët & Chandon Champagne lounge.
Cathay Pacific First Class Lounge, Hong Kong
Cathay Pacific has two smart first-class lounges at Hong Kong International for a bit of opulence. Terminal 1's The Wing accommodates temperature-controlled cabanas, including a rain shower, bed and workspace. Its restaurant also offers a la carte dining. In the north departures, The Pier also offers an in-house spa called the Retreat for anyone looking for complementary massages.
Best of the rest
Credit card companies and airport experience leaders are certainly upping the ante across the globe regarding luxury lounges.
Collinson, the owner and operator of Priority Pass, which enables member access to over 550 airport lounges and travel experiences in Asia Pacific and over 1,400 globally, has recently expanded its network.
In a partnership with Plaza Premium, members can now access 27 lounges in the Asia Pacific region, such as Cambodia, Hong Kong SAR, Singapore, and the Philippines. Further agreements also expanded the airport lounge network in Indonesia, Vietnam and Malaysia, and seven premium airport lounges in Mainland China.
Credit card holders in the US will be spoilt for choice when it comes to new lounge options, which are appearing all the time. Capital One, for example, has opened lounges at Washington Dulles International Airport and Dallas/Fort Worth International Airport, with plans for two more at Denver.
Chase, which opened its first Chase Sapphire lounge in Hong Kong in 2022 and at Boston Logan International in the US, has plans for more lounges at six other US locations, including Philadelphia and San Diego.
More lounges are, no doubt, set to come on stream, and The Wise Traveller will bring you updated news in the coming months.
---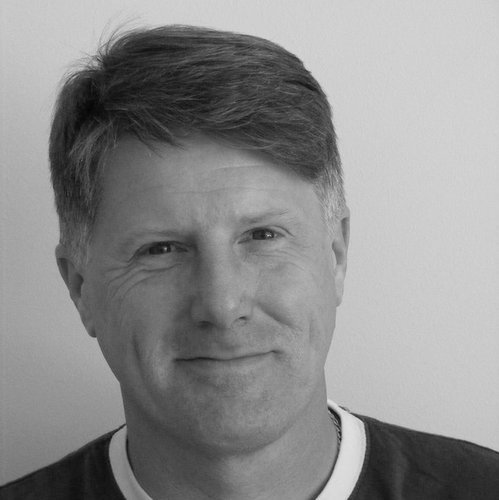 Andy Probert is an experienced freelance business travel journalist and PR specialist.
---