How to Reach The Hotel Atlantic
For those seeking a weekend getaway from Washington, D.C., or Baltimore, there's much to recommend a stay in Berlin, Maryland, a two-and-a-half-hour drive from Baltimore-Washington International Airport. This charming, historic town is a handy 20-minute drive from the beaches of Ocean City and 15 minutes from Assateague Island National Seashore, where you'll find a colony of wild ponies that's roamed freely for four centuries.
Surrounded by antique shops, restaurants, and art galleries, the Hotel Atlantic has anchored Berlin's Main Street since 1895. Within this three-story, redbrick building, the Hotel Atlantic offers 15 guest rooms and a suite, and just across the street, a gardener's cottage.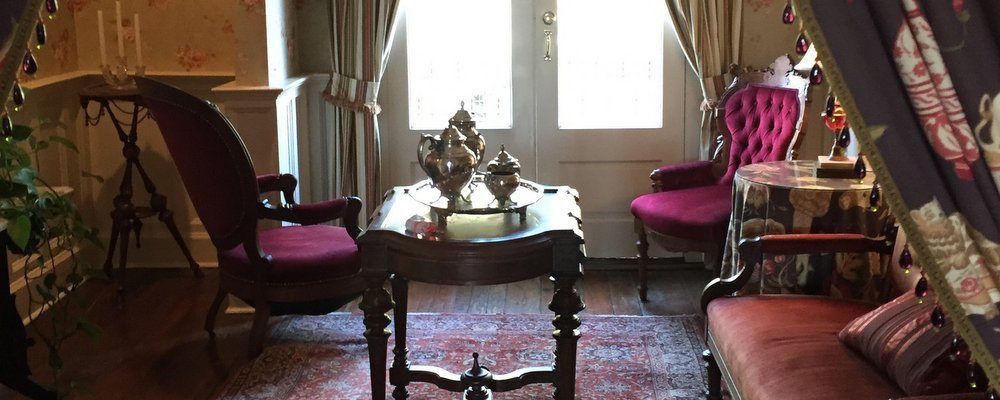 Historic photos cover the walls of this antique-filled hotel, which looks as though it were transplanted from a movie set. It's no surprise then, to learn that the film "Runaway Bride," starring Julia Roberts and Richard Gere, was filmed here. Star-struck guests can even book the "Richard Gere" room where Gere's character was depicted as staying in the film.
Guest Room Assessment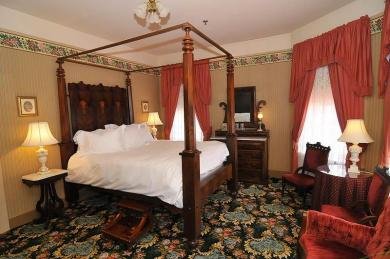 I stayed in room #12, also known as "The Elizabeth." The room's Victorian furnishings included an extremely comfortable queen-size bed with a feather-top mattress, down comforter, plentiful, plump pillows, and an antique carved wood headboard.
An antique chair was upholstered with needlepoint fabric, and the room's floral motif decorated the curtains, carpet and the washbasin and water pitcher that stood on an antique marble top washstand. The flat-screen TV was discreetly tucked away in one of the closets flanking the mantelpiece.
The bathroom featured a claw foot tub and shower and was well stocked with towels and washcloths, robes, soaps, shampoo, conditioner and shower gel.
Hotel Facilities
The Hotel Atlantic features porches with rocking chairs on guest room floors, a ballroom and a sitting room. The hotel offers free parking for guests, and Wi-Fi, which one of the front desk staff charmingly told me worked well, "unless it was stormy."

Restaurant
Known to locals as Drummer's Café, the hotel's Bistro Bar is on the ground floor and also includes a front porch. This being Maryland, many types of fresh, delicious crab dishes are among the menu items, including crab dip, crab cakes, and soft shell crab.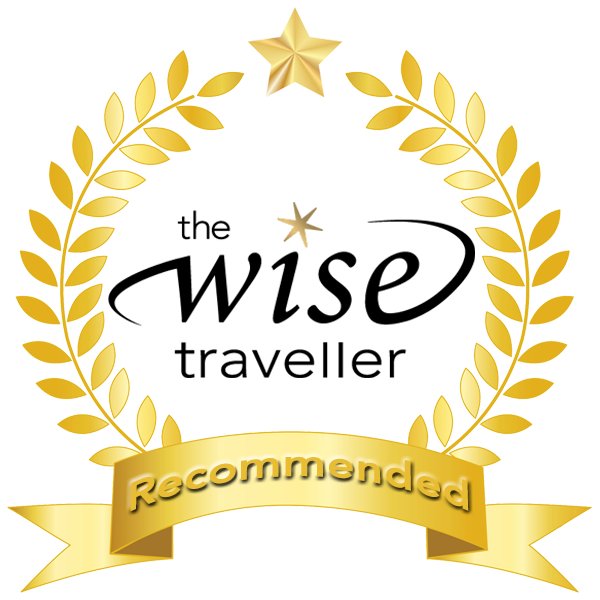 Having dinner on the front porch on a breezy temperate evening is ideal, as night falls, tree limbs sway in the wind, and the town lights come on to a chorus of cicadas. The restaurant sometimes features live music, and during the summer, guests can also enjoy entertainment on the front porch.
Staff
Staff members were friendly, attentive, and helpful.
Wise Traveller Assessment of Hotel Atlantic: 10/10