Baixa House - Location
Baixa House is located in the middle of the downtown district of Lisbon, its front door mere steps away from a bustling hub of boutiques, bars and restaurants. The traditional cobbled-streets and tiled facades of Alfama is just a few minutes' walk away; keep your eye out for the tiny stairwells leading up to this hillside district. If you're searching for vibrant nightlife, Bairro Alto and Chiado are close by, reachable by foot or by tram. Although located in a busy area, the subtle façade feels like a secret entrance to a peaceful retreat.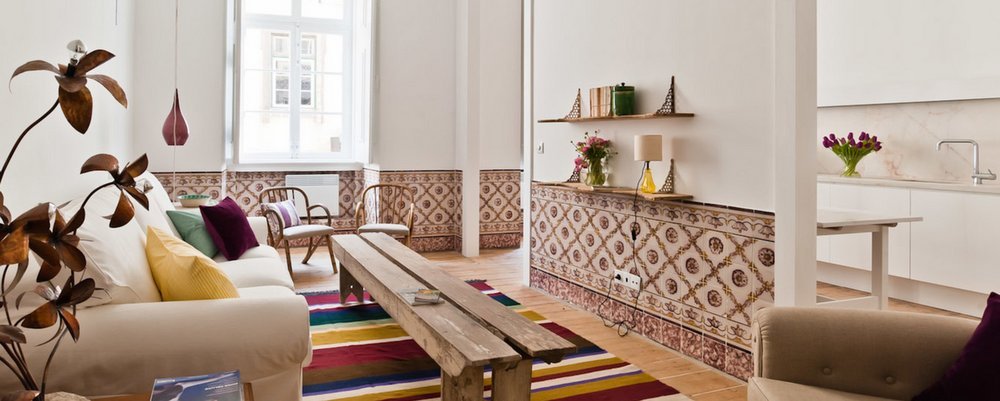 Appearance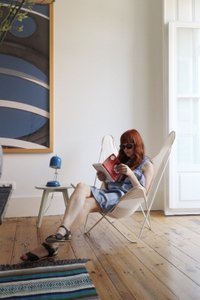 Rather than a traditional hotel, Baixa House is a collection of thirteen boutique serviced apartments spread over five floors. Each apartment is individually styled but the entire building shares a bright and airy aesthetic throughout. All of the furniture was sourced by the owner, who spent years curating an enviable collection of retro finds by trawling antique markets throughout Portugal and Spain. High ceilings, white walls and large windows feature throughout, with many of the apartments boasting long balconies for soaking up the sun while eating breakfast. Interest is added through the use of traditional Azulejo tiles, fresh flowers, colourful rugs, floral wallpaper and vibrant accessories.
Number of Nights Stayed One
Guest Room: Eduardo V11 (apartment 4A)
Hotel Restaurants & Bars: Many near by
Room Service
One of the best features of staying at Baixa House is the breakfast. Guests arrive to a fridge stocked with cheese, jam, yoghurt, juice and muesli, ready for a delicious meal the next morning. There's also a traditional Portuguese cake and a selection of tea and coffee for a tempting snack before you venture out to explore. The smell of freshly baked bread lulls you awake in the morning as the hotel staff leave a cotton bag filled with still-warm rolls hanging outside your door.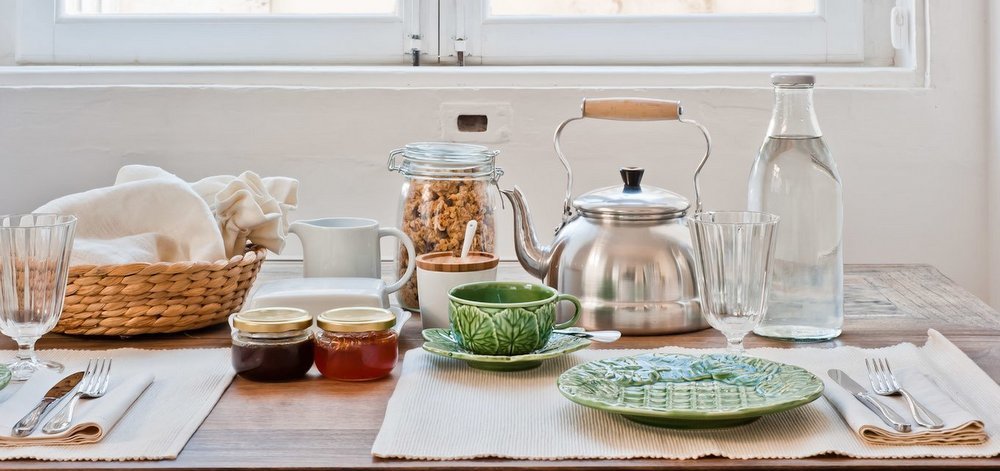 Fitness Facilities: N/A
Hotel Staff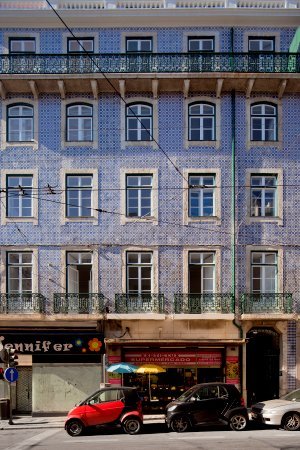 The staff are based in a small office on the first floor, making them easily contactable to help with any queries. They are more than happy to recommend local restaurants and sights, as well as attending to any needs with your apartment.
Baixa House - Conclusion
Baixa House is the perfect base for exploring Lisbon, thanks to its location in the centre of the city. Staying in a serviced apartment is an excellent alternative to a standard hotel, as guests have the facilities to cook their own meals if they wish. The breakfast is delicious, and it's a pleasure to be able to eat on your balcony in the privacy of your own space, rather than in a hotel dining room. All of the rooms are beautifully designed and comfortable, reflecting a perfect balance between traditional and contemporary Portuguese style. My only slight complaint would be that there is no air-conditioning, so perhaps don't book a stay in the height of summer.
Baixa House Wise Traveller Rating: 9/10
Booked through i-escape: https://www.i-escape.com/baixa-house
---
Emma Lavelle is a UK based writer and photographer and has her own blog Field and Nest.
---