Location
The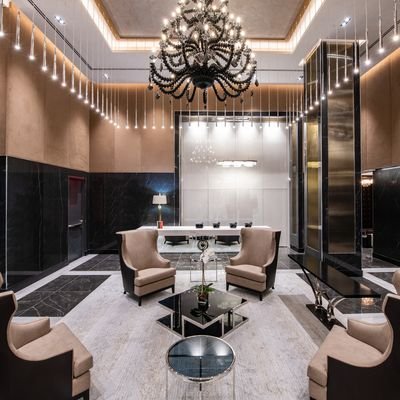 new 41-story boutique hotel, Aliz Hotel Times Square occupies a prime spot on W. 40th Street just across the street from the Times Square Port Authority bus terminal and subway station. It's also within walking distance to Jacob Javits Center, Penn Station and Madison Square Garden, as well as the glitzy Hudson Yards retail, dining and office complex and the Vessel, a $200 million gleaming steel structure/sculpture/tourist attraction that has been compared to a shawarma in its appearance.
Guest Room
From the Aliz's sleek, shiny lobby, high-speed elevators will zip you up to your room at a rate of 1,000 feet per minute. My guest room was furnished in a contemporary style and outfitted with a king bed, flat-screen TV, complimentary high-speed Internet, work desk and chair, Keurig coffee maker with coffee and tea pods, clothes steamer, safe, mini-refrigerator, plush bathrobe, and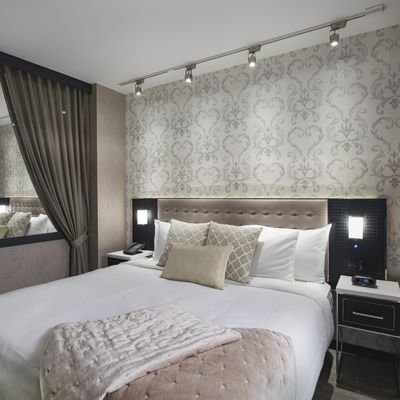 blackout shades. The bathroom featured a shower and was stocked with Beekman 1802 goat milk bath amenities. My only complaint about the room was that the bed sheets were a little rough, making a comfortable night's sleep somewhat of a challenge for me.
Restaurant & Bar
Farm to Burger is a spacious, high-ceilinged restaurant just off of the lobby, decorated with wood crates, barrels, straw hats and farm-themed murals. The restaurant offers a burger-centric menu (including meatless, kobe beef and salmon burgers) and serves breakfast, brunch, lunch and dinner. (They also make an especially frothy cappuccino that packs a punch, if you just need a caffeine buzz to get going.)
At Aliz's two-story rooftop bar, Dear Irving on Hudson, the city's tallest, the bartender whipped up a tasty lime-juice and rum drink for me to sip while I enjoyed sweeping views of the city and delicious avocado toast, among the options from the menu of light fare.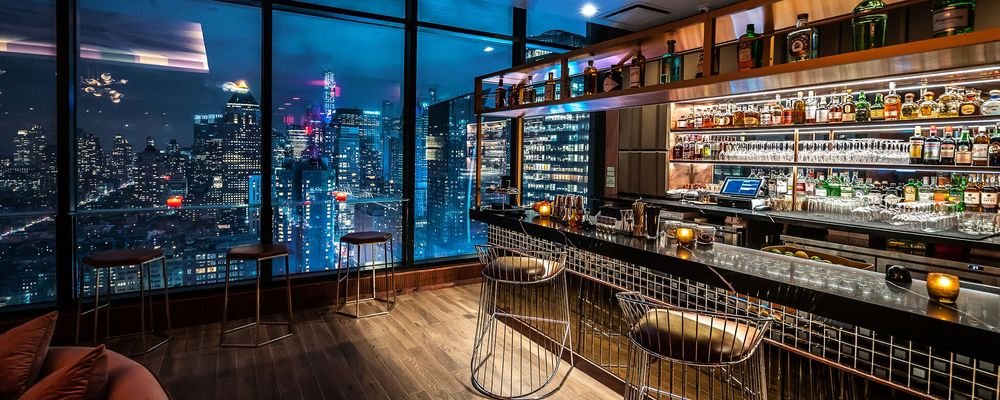 Hotel Facilities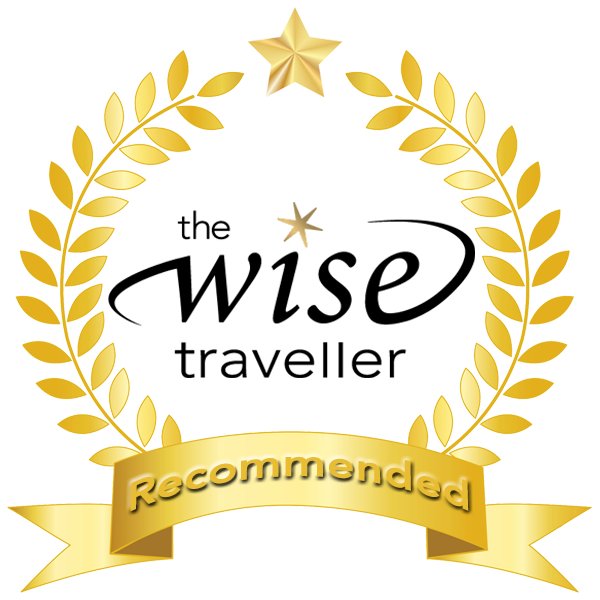 Aliz Hotel also features a cycling studio by Peloton and a business center. There is an ATM in the lobby.
Staff
Aliz Hotel staff members were consistently pleasant, quick and courteous.
Wise Traveller Aliz Hotel Times Square Assessment: 8/10