Location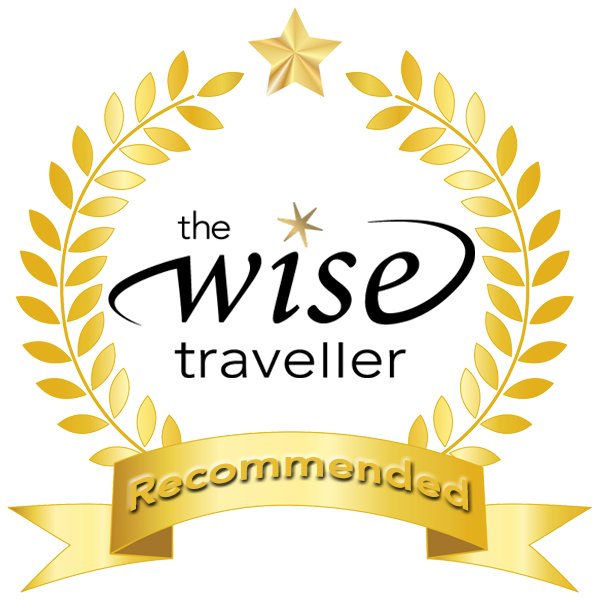 No Swiss Alpine town signifies status as boldly as St. Moritz does, and that's all year round. Glitzy St. Moritz attracts the super-wealthy, who are happy paying premium prices for their hotel rooms, restaurants and ski slopes. This world-renowned resort is home to the famous members-only Corviglia Ski Club, and the St. Moritz also hosts tournaments that cater to tycoons, titans, aristocrats and other wealthy individuals for sports like snow polo. Call it the Monte Carlo of the Alps.
Appearance
Kulm Hotel St. Moritz was the first hotel to be built in St. Moritz and opened in 1856 with a majority of its guests coming from Britain. Since the 19th century, the Kulm Hotel has changed considerably through expansion and renovation, but its fabulous location at the heart of St. Moritz, with views over the lake, remains the same.
Along with its 164 rooms, there are seven restaurants, an extensive spa and wellness center and six conference rooms, the largest accommodating up to 500 guests. Guests are greeted on the ground floor by the concierge staff and led up a grand staircase to the lobby and check-in area, which is decorated with gold-tone wallpaper, and plush carpeting and furniture.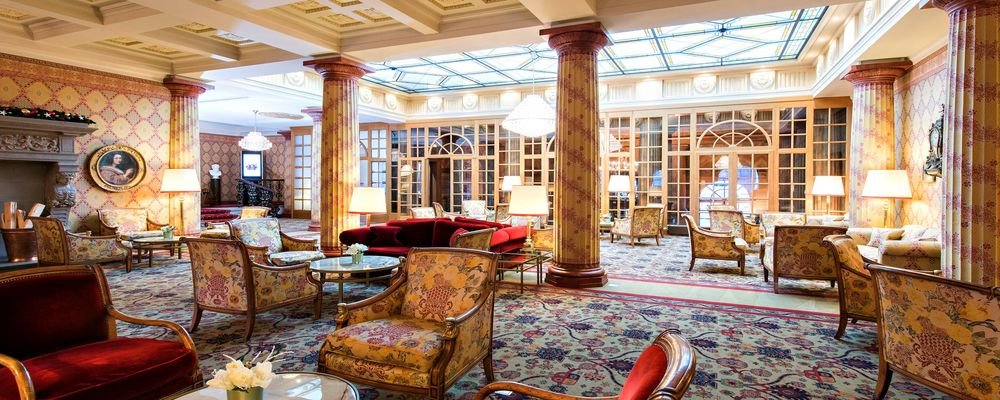 Corridors off of the lobby lead to guest rooms, game rooms, reading rooms, food and beverage outlets and are decorated with antiques echoing a Gothic theme (i.e., dark carved wood and deep-red carpeting).
Forty new guest rooms and suites were refreshed recently by acclaimed French architect and interior designer Pierre-Yves Rochon, who succeeded in blending historic details with new materials to capture the old grandeur of the hotel. Rochon used modern esthetics like lighter wood paneling, large glass showers, separate WCs, new technology, and walk-in closets, along with elegant colorways of indigo and red.
Guest Room
We stayed one night in a new suite, which was designed like an apartment (minus a kitchen) with an enormous walk-in closet, ensuite bathroom with a Jacuzzi bathtub, a seating area, fireplace, credenza, desk and terrace. A carved wood ceiling in light local pinewood was complimented by furniture upholstered in deep blue and Bordeaux-red fabric.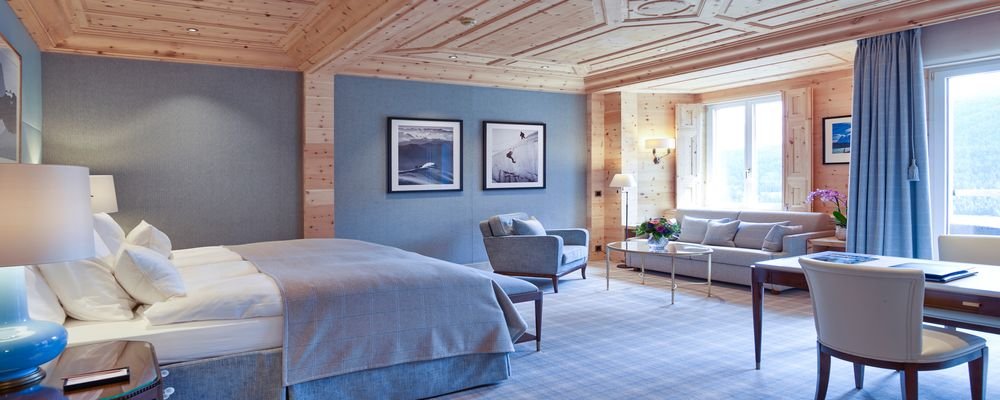 Amenities were by Asprey, and the bathroom had a heated towel rack, copious piles of towels, bathrobes, and slippers and a hairdryer. Turndown service included a small homemade nut torte, called an Engadiner Nuss Torte, which was packaged in a gift box and tied with a ribbon.
Hotel Restaurant and Bar
The Sunny Bar by Claudia Canessa was unique and delicious, with just a dash of cheek—Peruvian Chef Claudia Canessa brought her culinary creations to the Sunny Bar for the third winter season, including authentic small plates from Peru like ceviche. We took an after-dinner drink in a small, cozy bar with live music. Earlier in the day, we enjoyed tea service in the spacious lobby.
Fitness Facility and Spa Center
Another plus for guests is the newly renovated fitness and wellness center, which features several different pools, treatment rooms for spa services, a hair salon, and a small gym with up-to-date equipment.
Service
At this level, one expects superior service, and the Kulm Hotel provided it. As I had an early checkout the day I was leaving, the hotel provided me with a picnic lunch and transfer to the train station. The chauffeur even carried my suitcase onto the train for me!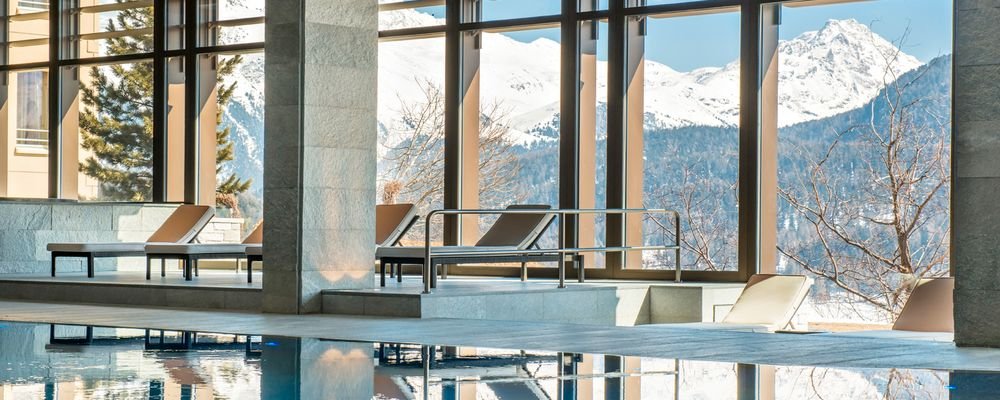 Wise Traveller Rating: 10+