The Sagamore Resort on Lake George in New York State's Adirondack region has a few things going for it if you're thinking of a winter retreat that includes skiing, ice fishing, or just loafing around the property, which is situated on its own island, Green Island, in the middle of Lake George. A mostly seasonal resort that's approximately a four-hour drive from New York City, The Sagamore hits its high notes from May to October, with upticks in occupancy during the winter if there's a major U.S. holiday (Presidents Day weekend). We were lucky to score accommodations on a lower occupancy weekend.
How to Reach The Sagamore
The resort is accessible by car. We arrived on a misty, snowy Friday evening to a warm welcome by the staff. The property, picturesque in the winter and during the summer, is listed on the National Register of Historic places. Furnishings and décor in the main building, guest rooms and restaurants adhere to historic details: heavy wood, large dark wood armchairs, dark red patterned carpeting, red and gold patterned upholstery—a mish mash of Victorian style.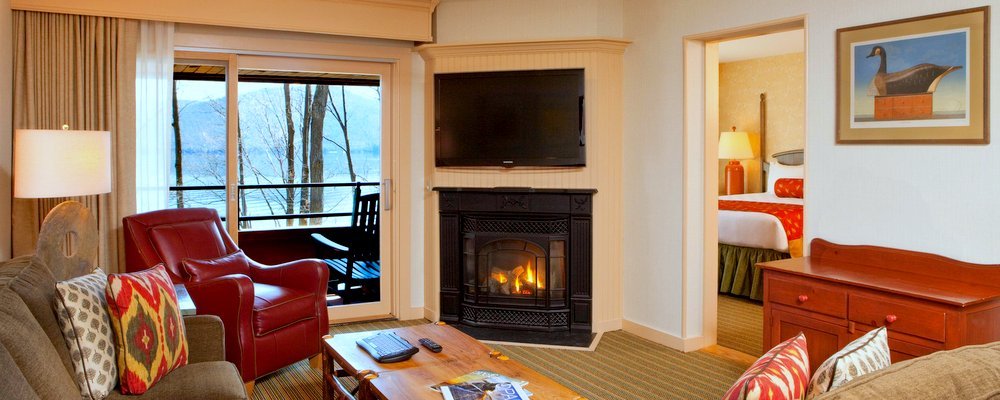 Guest Room Assessment
The décor in our spacious suite with king size bed was a tad dated and could use some refreshing but overall comfortable and inviting. The enormous balcony had two large whicker armchairs and warm, wooly blankets, should you want to admire the panoramic view outside. The bathroom is spacious with a separate bathtub and shower stall, tiled with marble; spigots and taps are not the newest but are above average. Terry lined bathrobes and a full size umbrella were in the main closet. Guest room size and positioning vary depending on what building you're staying in. Rooms are not 100% soundproof; we could hear voices in the hotel bar below us, as well as the TV from the guest room next door. Lighting fixtures and plugs are plentiful.
Other in-room amenities include a mini fridge (which had a lovely plate of canapes like cured meat and cheese for us), a hairdryer, Keurig coffee maker (which makes the most awful tasting coffee and tea in my opinion), and small bottles of water which were replenished daily.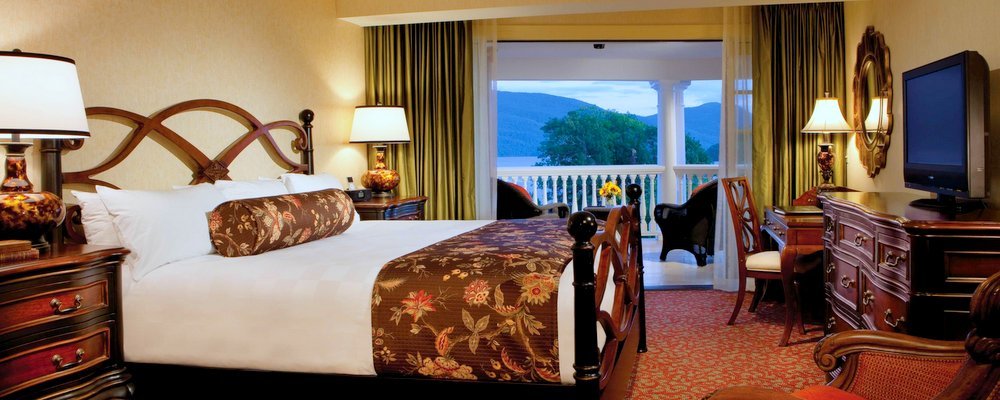 Hotel Activities & Facilities
There are daily activities for hotel guests such as guided tours of the hotel, including a kitchen tour and cooking demonstration and wine tasting with the Executive Chef (highly recommended). Arts and crafts sessions, movies for kids in the afternoon, and games in the sports complex are offered, as well as daily classes (mostly in the mornings, unless you're there in high season) with instructors in the fitness center. There is an indoor heated pool and hot tub in the winter with great views of the lake. Again, in the warmer months, it's a different scenario for guests who can eat, play, sunbathe, swim, and play sports outside.
Restaurants
We dined one night at the resort's La Bella Vita restaurant, which overlooks the lake and enjoyed excellent Italian specialties like veal scallopini with wild mushrooms. The breakfast buffet, which the hotel staff likes to recommend for the upcharge, is copious if you need all that food, but an la carte menu has excellent selections of egg dishes and pancakes (lemon ricotta pancakes are outstanding) which will save you a lot of money. For guests on the run, there are thermoses of hot coffee (regular and decaf), as well as hot water for tea, and take-away cups at the entrance of the main restaurant.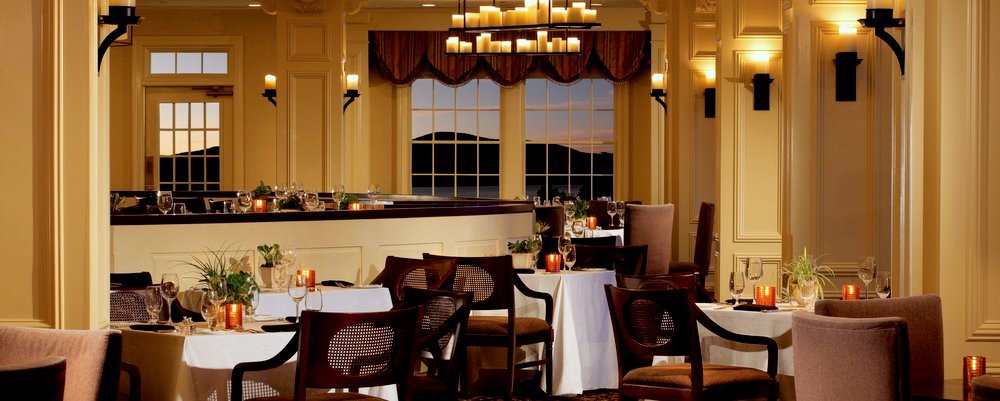 Staff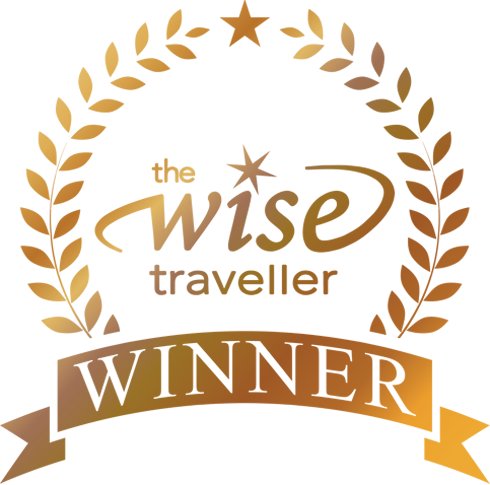 Staff members are courteous and friendly overall and down-to-earth. This is a family-friendly resort and adjectives like slick and cosmopolitan aren't what The Sagamore Resort stands for. It has repeat guests year after year who can count on a high standard of service and hospitality.
Wise Traveller Assessment: 8/10
---
Images: Isabelle Kellogg