Location
The Thief, a luxury hotel located on Oslo's pedestrian-only peninsula called Tjuvholmen ("Thief's Islet"), opened in 2013 and is considered Norway's first design hotel. The name of the hotel is a riff on the history of the peninsula (formerly an islet) that, according to local historians, was overrun by robbers and ladies of the evening in the 18th century.
Today, Tjuvholmen is one of Norway's most innovative and design-forward urban renewal projects. The Thief enjoys a special connection with the nearby award-winning Astrup Fearnley modern art museum in that every public space and guest room is decorated with art from the museum.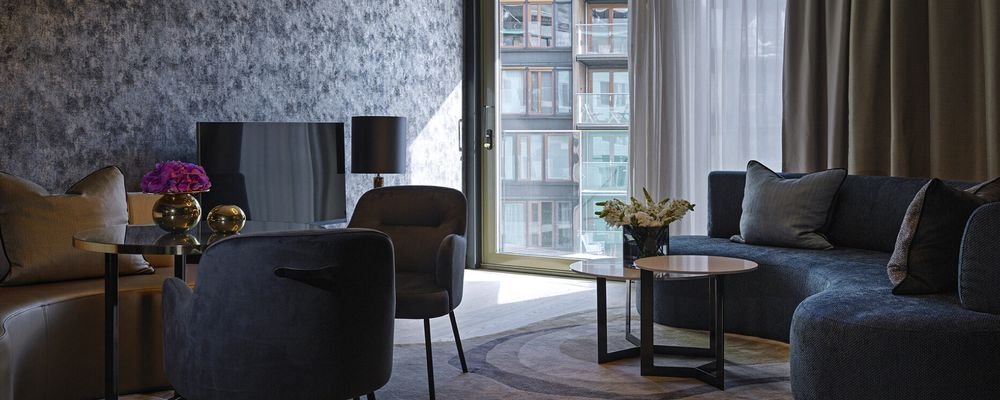 The interior, with its world-class art and décor at times resembles a magazine cover shot from Elle Décor. The guest services manager was particularly knowledgeable about the history of the area and peppered his dialogue with anecdotes about famous artists who stay at The Thief and whose works are on display in the hotel.
Number of Nights Stayed: One
Guest Rooms
There are a total of 114 guest rooms and suites, and many have unobstructed views of the waterfront.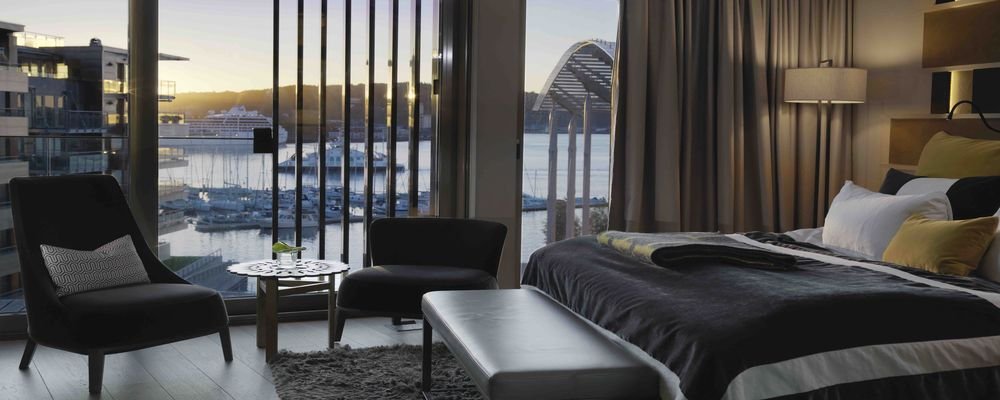 Room Furnishings
Dark wood, luxurious textiles in neutral tones, designer light fixtures, full-length windows (with black-out curtains for when there are 20+ hours of daylight), deep pile rugs, and lots of decorative pillows make this a modern yet cozy environment to enjoy. The digital light programming is well done and easy to manage. The bathroom, in white marble, contrasts with the cozier guest room décor. The WC is en-suite and inside the bathroom.
Amenities
Amenities are well thought out, and the hotel is very concerned about the sustainability of its products and laundry services. One terrific turndown amenity is the delivery of a canister of hot water (served in a chic insulated container) with a selection of herbal tea bags, as well as a carafe of filtered water.
The hotel's appearance is tip-top, from the public spaces to the guest rooms and spa. The bed was exceptionally comfortable—with no skimping on bed linens.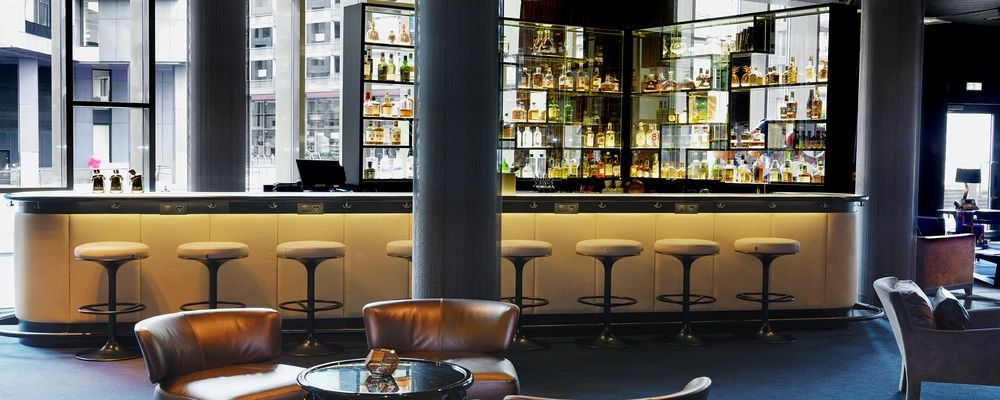 Hotel Restaurants and Bars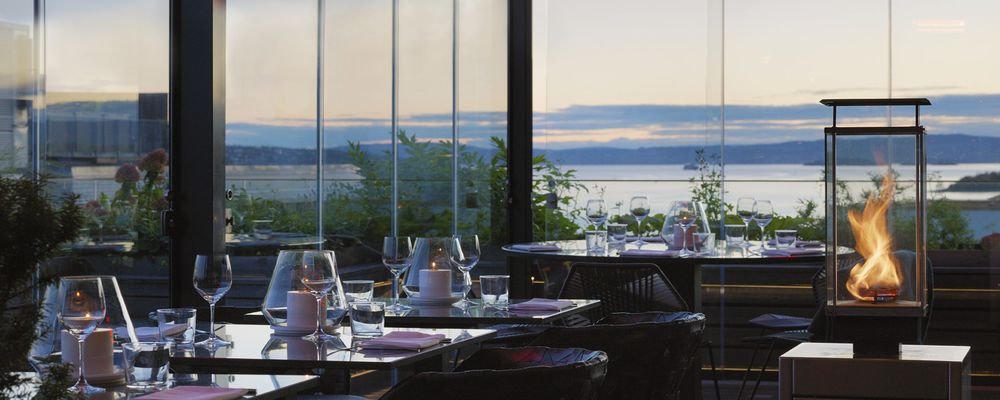 The lounge on the main floor has a leather-topped bar with backlit shelves; guests sit on love seats and low-to-the-floor club chairs. All food service takes place on the second floor, starting with a breakfast buffet. Room service is not available.
Spa/Fitness Facility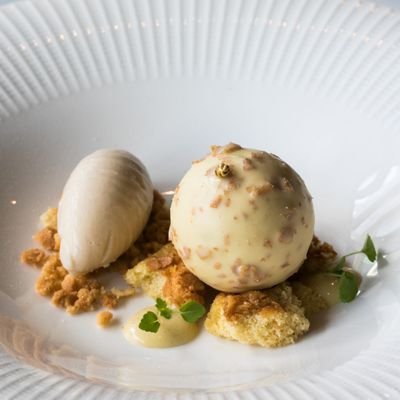 A separate spa with fitness room and spa services is accessible via a glass elevator (again, great views of the waterfront as you descend to the lower level spa) so that guests can enter without leaving the hotel, wearing their bathrobes.
Hotel Staff
Staff members were welcoming but professional, and most spoke fluent English.
Conclusion
Often design hotels are over-hyped and over-rated, but The Thief manages to rise above any pretense while adding a touch of cheekiness.
Wise Traveller Star Rating: 10
---
Isabelle Kellogg's press relations career, with a speciality in travel and hospitality, enabled her to make an easy transition to journalism and write about the topics she loves.
---