Travel is tentatively restarting around the world, but if we have the choice what is the safest way for us to travel around? Should we be shunning flights in favour of boats or trains, or is flying the best option for lowering your chances of contracting Covid?
Flights
It may sound at odds with your expectations, but flying is actually one of the safest ways to travel at the moment. Cabin air on planes is kept clean through a system of HEPA filters which remove over 99.9% of particles, including viruses and bacteria from the air. In fact, these are the same air filters that are used in hospitals! Also, air flows vertically on planes, travelling down from vents about each passenger's head to vents on the floor by their feet. So you're not actually breathing in the same air as the person sat next to you. Factor in vigorous cleaning procedures that have been put in place, thermal scanning at airports and everyone wearing masks, and planes suddenly don't seem as scary. You're more likely to contract Covid at the airport, when you are coming into contact with people travelling from all over the world – so make sure you wear your mask, regularly use hand sanitiser and keep your distance from other passengers, especially when waiting in queues.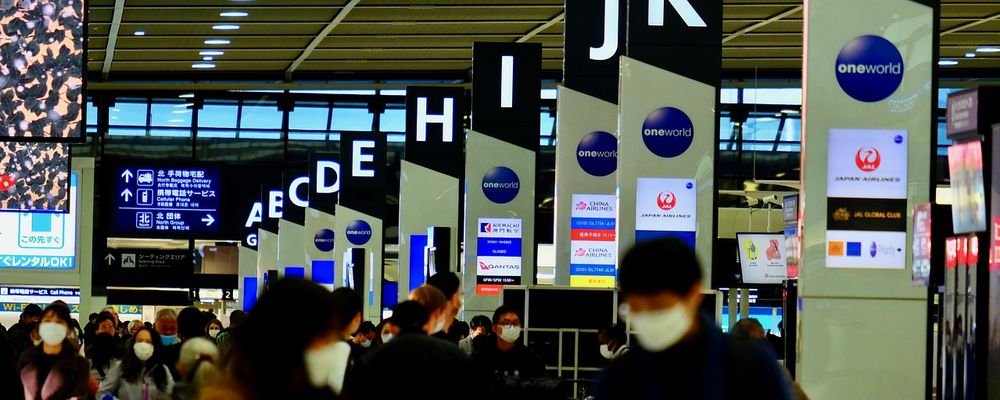 Trains
Different countries currently have different rules in place for travelling by rail, but the common theme is social distancing, wearing masks and ventilating airflow. If the windows can be opened on your train, opening them to allow fresh air to circulate in your carriage will lessen your chances of catching Covid. Also, many modern trains will have good air circulation systems. Most trains will have social distancing rules in place, meaning that passengers will be spaced out and that you won't be sat next to or facing a stranger. One-way systems are in place in train stations, masks must be worn at all times and common touch points are regularly cleaned. However, it is worth bearing in mind that busy train routes are still crowded with passengers, making social distancing hard, and that air circulation systems on trains are nowhere near as advanced as on planes. Try to board a quiet train, and pre-book your seat to avoid wandering up and down the aisles searching for somewhere to sit.
Car hire
Car hire companies have rigorous cleaning procedures in place to ensure each vehicle is completely cleaned between customers. You will have to wear a mask and practice social distancing rules when picking up and dropping off your car, but once you have the keys you have minimal risk of picking up the virus. To be on the safe side, take anti-bacterial wipes to clean the main touchpoints such as the steering wheels and door handles when you pick up the keys.
Public transport
When possible, try to avoid public transport such as buses and trams. Hire a bike or walk around or travel during quiet hours to avoid crowds. If you are using public transport as part of your journey when travelling, keep your distance from other passengers, wear your mask and use hand sanitiser regularly. Consider if there is another way to reach your destination – for example, could you take a taxi from the airport rather than using the bus?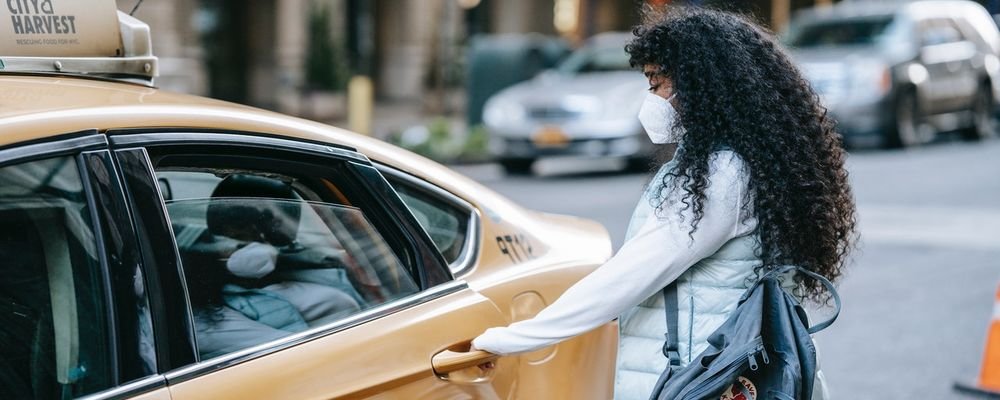 Boats and ferries
Travelling by boat might seem the scariest option, after reading countless reports of Covid outbreaks on cruise ships at the beginning of the pandemic. While it definitely isn't time to be embarking on a cruise, short ferry trips are reasonably safe at this time if you don't want to fly. Most ferries will have large outdoor areas where you can sit and enjoy the fresh air – or you can sit indoors with other passengers if wearing a mask. There are lots of touch points on ferries, so make sure you are using hand sanitiser regularly, especially if you are walking around the boat. The wait to board and disembark a ferry could be a more pleasant experience than an airport, as many areas are outdoors and ferry ports are usually away from busy cities.
---
Emma Lavelle is a UK based writer and photographer and has her own blog Field and Nest.
---