The history of Indonesian Independence Day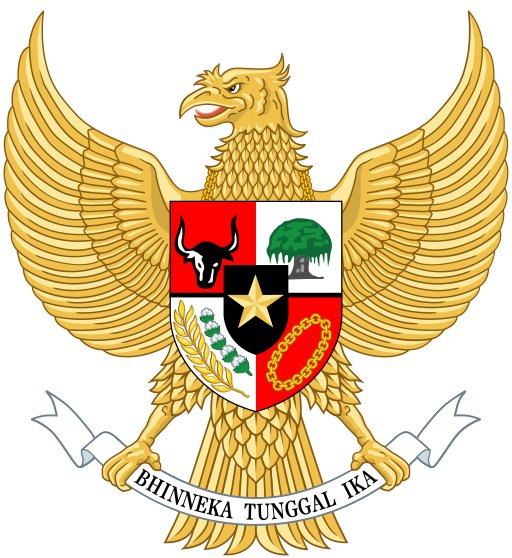 Indonesia actually gained independence from the Netherlands in 1945, but it wasn't until 2005 that its Dutch colonial rulers officially accepted the date, with the help of mediation by The United Nations.
Indonesia had been a Dutch colony for more than 300 years, and it took the armed resistance of the Indonesian National Revolution fighting the pro-Dutch civilians and the military might of the Netherlands to gain their independence. Sukarno and Mohammad Hatta, who were subsequently appointed as President and Vice-President the following day, signed the Proclamation of Indonesian Independence.
Indonesian Independence Day is celebrated on a grand scale throughout the nation, and if you happen to be visiting Indonesia over this time, you can join into the fun that spreads like a fever throughout the homes, the streets and the cities. The day is an important one for the Indonesian people, so keep your respectful hat on at all times. One week prior to the event, you will see huge red and white banners being hung up on buildings, fences and houses, whilst of course, the shops and malls go into action with super annual discounted sales. Throughout the entire month of August there are various local and international events held.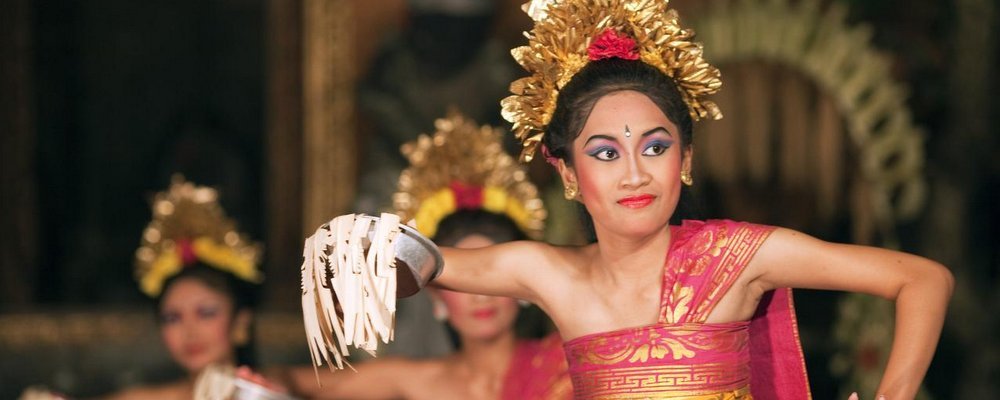 On the morning of the 17th August there is the Official Ceremony held at the Presidential Palace in Jakarta that faces the National Monument. The Declaration of Independence is bellowed out at precisely 10 a.m. A flag ceremony follows, conducted by a special flag-raising group of the brightest high school students. At sunset there is a similar ceremony when lowering the red and white flag. Similar ceremonies are held all over the land, from raising flags on the tops of volcanoes to divers placing flags on the ocean floor.
Even small villages and towns get in on the fun, holding their own festivities and games, such as races, from simple ones where people fall over laughing, to technical skilled events with the contestants hoping they may win a prize. Think of an eating race to see who can scoff the most "kerupuk" (Indonesia's favourite snack of crackers) with their hands tied behind their backs. The old "egg and spoon" race has been changed to a "marble ball and spoon" edition. The "sack" race happens using gunny sacks of jute weave that farmers use to hold potatoes and grains in. It is famously known as the "balap karung" race. Throw in a bit of greasy pole climbing, and you have a good idea of the high-spirited shenanigans that take place. There are street marches, costume parties, and the list goes on.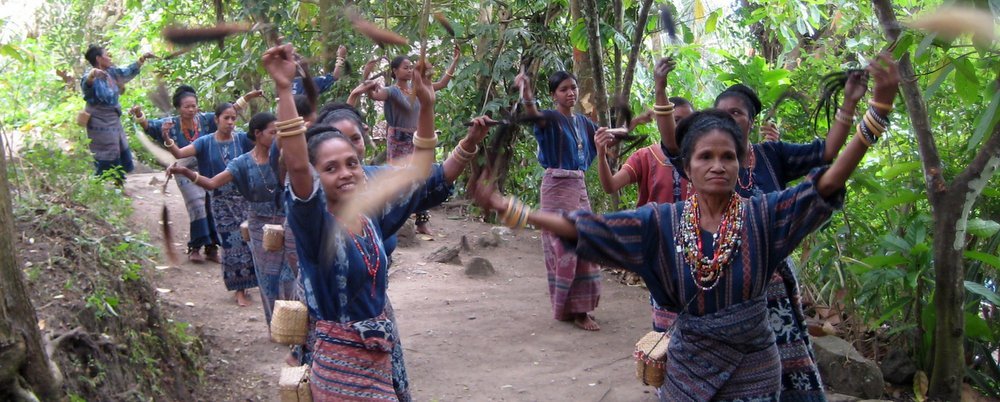 Indonesian's culture comes from its ancient roots as a trade route between the Far East, the Middle East and South Asia. It is strongly influenced by many religions, including Buddhism, Confucianism, Hinduism, Islam and Christianity. There are more than 300 ethnic groups with their own unique customs and cultures and hundreds of different belief systems, from animism to totemism.
Family relationships are sacrosanct, and many family households consist of everyone from grandpa and grandma to aunts and uncles, plus numerous children. Religious piety is foremost, as most Indonesians are very spiritual. Their daily lives consist of giving offerings, performing rituals and ceremonies. Indonesians believe in the strength of the community as a whole, that every place has a legend involving gods, spirits or even hermits, and they love music, dance and theatre. Everything is celebrated in their lives, from the harvest to weddings and births, basically any milestone in their lives or those around them.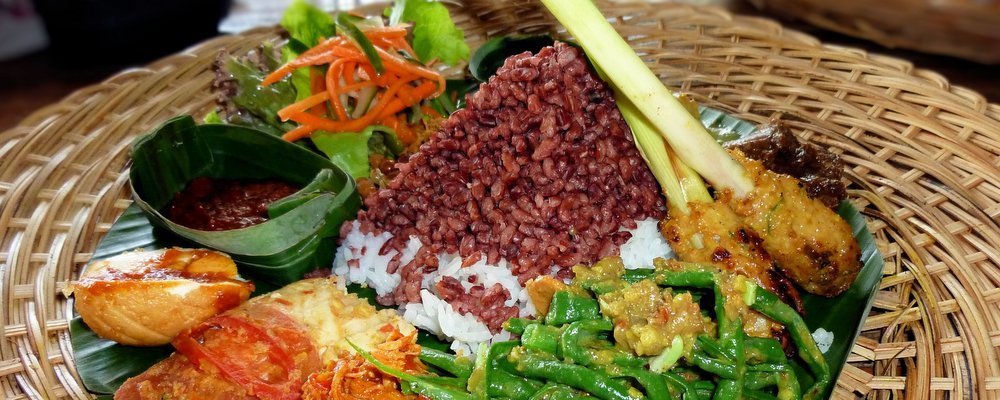 Indonesian food leaves many a tourist hankering for more mouth-watering goodness long after they leave the shores of Indonesia. Traditional dishes can vary from one village to the next, but there is a common theme of rich herbs and spices, notably a healthy dose of chili in the areas of Padang, Manado and Bali. Spicy and savory appears to be the mantra of this nation's appealing cuisine.
Indonesia's Independence Day is a day of frivolity, fun and plenty of goodies to eat when the locals and the tourists get together, not just in reverence, but in total abandonment to bring out a smile on everyone's face.
Useful Information for Indonesia Independence Day
Language:

Official language: Indonesian Bahasa. Over 300 different native languages, with English being widely spoken.

Currency:

Indonesian Rupiah

Time Zone:

GMT+7

Population:

~261 million

Capital:

Weather:

Indonesia has a tropical climate with typically two seasons:

April to October is the dry season.

November to March is the hot and humid monsoon or wet season.

Best time to visit is usually between the months of May and September when you will have sunny and dry days to play.

Holiday known as:

Indonesia National Day or Indonesia Independence Day

Celebrated:

All over Indonesia—or more to the point, all the inhabited islands of the Indonesian archipelago, of which there are 17,508.

Travel considerations:

Multiply the chaotic traffic jams a few times, as many local families are out and about, rather than working, plus there are many street parades shutting down roads for periods of time.
---
Gail Palethorpe, a self proclaimed Australian gypsy, is a freelance writer, photographer and eternal traveller. Check out her website Gail Palethorpe Photography and her Shutterstock profile.
---