The 10 Best Cities for Summer Beer Drinking
There's nothing I love more than hitting a great summertime Happy Hour with unique, local crafts beers on tap. Except, perhaps, indulging in a pint (or three) of my favourite brew in my favourite beer-drinking city in the world.
Here are our top 10 world cities for tipping back a cold one this summer:
1. Dublin, Ireland
Where better to imbibe a pint than a city that has made beer-drinking a way of life? While you'll enjoy an endless array of places to order a Guinness in Dublin, opt for an outdoor beer garden like the one at The Bath Pub to drink in the brief-but-spectacular Irish summer.
2. Milwaukee, Wisconsin, USA
A quick shout out to my hometown, which is known as "Brew City" for good reason. Not only are there dozens of outdoor lakefront festivals, which make for excellent summer sipping; there are nine different brewery tours and hundreds of restaurants with crazy-cheap Happy Hours and ample outdoor patio seating.
3. Munich, Germany
You don't have to wait til Oktoberfest to enjoy beer drinking in Munich. Toss back a cold one at any of the city's numerous outdoor beer gardens, or take a tour of the world's oldest brewery. With traditional Bavarian beer halls and millions of gallons of beer consumed each year, you're sure to be in good company.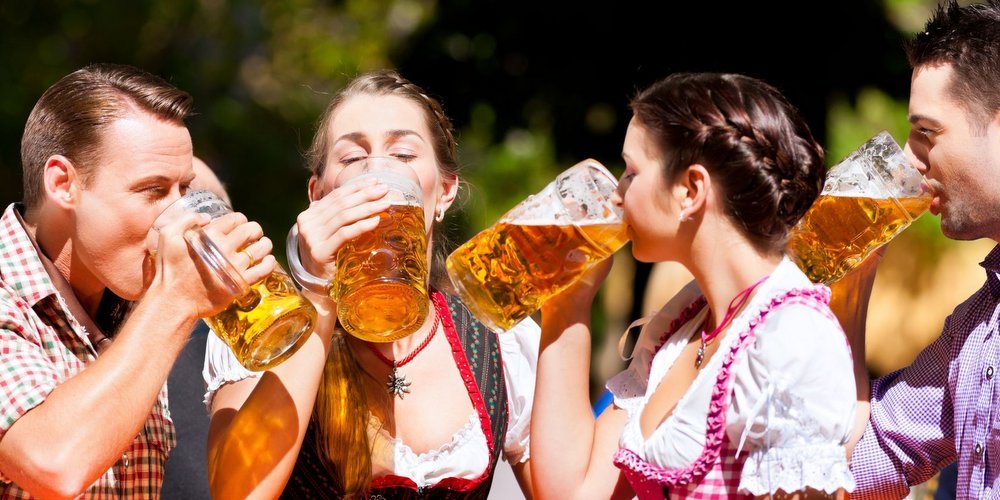 4. Tokyo, Japan
Sushi without Sapporo is like pizza without cheese – still edible, but it's pretty obvious something important is missing. While the massive city of Tokyo offers a wide variety of Western-style craft beers, Japanese lagers like Asahi and Kirin make for perfectly refreshing summer fare.
5. Hoi An, Vietnam
If the water levels are cooperating, head to Hoi An's An Bang Beach for sun, surf, and a bucket of ice-cold Bier La Rue. Rent a bamboo mat and don't forget to order a piping hot bowl of oyster soup – perfect with ice cold beer! In Vietnam and throughout many parts of Southeast Asia, your only choice for beer drinking is super-light lager that pours like water. The alcohol content is lower so you can sip freely without worrying about falling off your motorbike on the way home.
6. Vienna, Austria
If you love craft beer, rare beers, and interesting microbrews, head to Vienna, where you'll find a smattering of unique beers available nowhere else in Europe (or the world!).
7. Edinburgh, Scotland
Like Dublin, Edinburgh has a pub on every street corner and a drinking culture that dates back thousands of years. Unlike Dublin, the price of a pint is closer to $4.50 than $7, making that drunken decision to buy the entire bar a round slightly less regrettable the next day.
8. Melbourne, Australia
With ginormous beer-filled supermarkets, bars on every corner, and relatively cheap local libations, it's clear that Melburnians know their beer. And since the Australian summer is flip-flopped with summer in the Northern Hemisphere, July might be prime time to escape the heat and enjoy a cold brew in cooler weather. City Breaks: Melbourne
9. Prague, Czech Republic
There are three compelling reasons to continue your summer beer tour in Prague:
1. The Czechs invented pilsner, so they really know what they're doing.
2. The city offers some of the cheapest beer prices in all of Europe.
3. It's Prague, also known as one of the most beautiful cities in the entire world.
10. Brussels, Belgium
Finish your summer beer tour on a high note by visiting the Beer Motherland. Belgium produces some of the best beer in the world, including signature ales, Belgian blondes, mouth-watering saisons, sour ales, witbiers, and Trappist beers brewed by monks. Hop to Brussels around Labor Day (late August/early September) to partake in their annual Belgian Beer Weekend.
---
Rebecca Anne Nguyen is a freelance writer and the Founder of The Happy Passport, a travel inspiration site featuring true stories of transcendence through travel. Her favourite summer beer is a toss-up between Delirium Tremens and Leinenkugal's Sunset Wheat.