This year all eyes are on Japan in the run-up to the Tokyo Olympic Games. If you're planning on attending the Games or would like to visit Japan this year, we've rounded up the best articles from the last few weeks sharing travel tips for this uniquely beautiful country.
If you're hoping to attend the Olympic Games, the New York Times have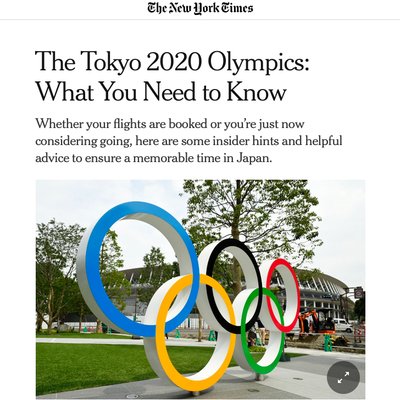 compiled a handy guide to help you plan your trip, sharing everything from how to get tickets to where the events will be held. This is an essential read for anyone wondering if it's too late to get hold of tickets and book hotels.
The Olympics aren't the only reason to visit Japan this year. Conde Nast Traveller have shared this interesting piece delving into the Japanese trends that you should be paying attention to this year. We rather like the sound of relaxing in onsen baths, visiting historical houses or heading to the mountains in search of snow.
Wondering where in Japan you should visit? Matador have shared two articles that have us adding the Seto Islands and Tohoku to our list of essential stops. The 'art islands' are known for the dynamic works of art and sculptures that cover the islands, tempting visitors with pieces by Yayoi Kusama and other iconic names. Meanwhile, if you're looking for tranquillity and beautiful landscapes, Tokoku, a region in the northeast of Japan offers everything from forests and mountains to temples and onsens.
After reading this article on Wanderlust, we also recommend adding Sapporo to your list of places to see in Japan. We'd love to visit during Sapporo's famous winter festival, but the city is also well known for its food and drink – not to mention its location as the gateway to Hokkaido's mountains and hot springs. Don't miss a visit to Odori Park, a beautiful green space that runs up the middle of the city.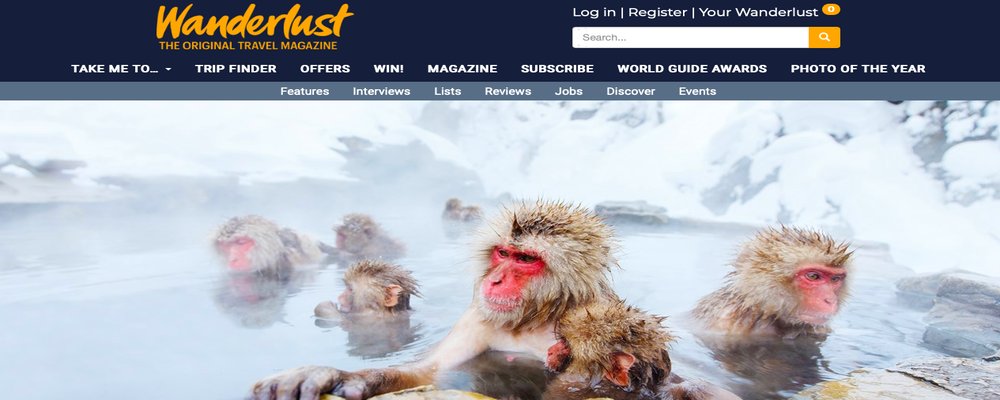 One thing that is on many travellers' lists to see in Japan is the famous snow monkeys near Nagano. This article, also on Wanderlust, shares some of the best snow and ice experiences in the world – the hot spring soaking monkeys are number one on the list.
If you're worried about Japan's notoriety for being expensive, travel blogger Nomadic Matt has compiled a comprehensive guide to backpacking on a budget. The guide covers everything from typical costs to money saving tips, offering advice on where to book your trip and how to get around. He also shares his top 23 things to see and do in Japan.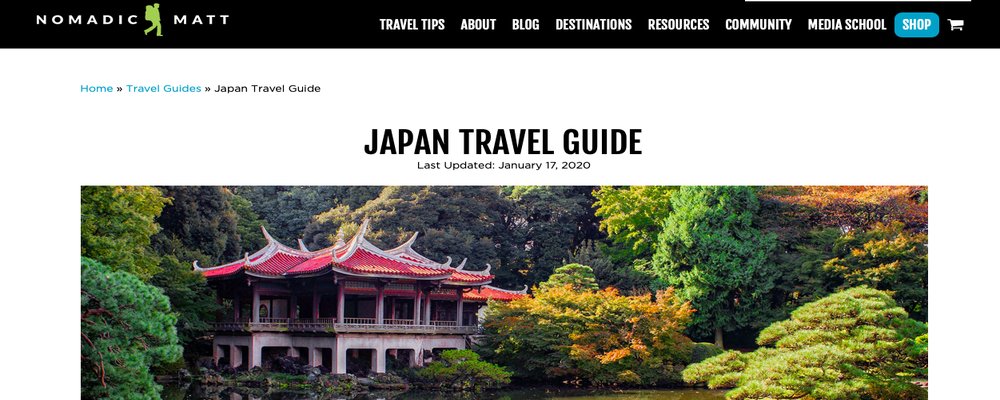 Refinery 29 have shared one of their interesting money diaries highlighting the costs of a trip to Japan. The author of the diary shares her daily costs as a solo traveller to Tokyo, detailing how much she spent on everything from travel and accommodation to meals and activities. If you're looking for realistic tips that will help you budget for your own trip, this makes a great read.
Looking for more unusual things to add to your Japan itinerary? We love this article by travelling blogging duo, Two Wandering Soles that shares a huge list of suggestions. Whether you want to go hiking, visit one of the most Instagrammable galleries in the world or take a Japanese cooking class, there's something for every traveller on this list.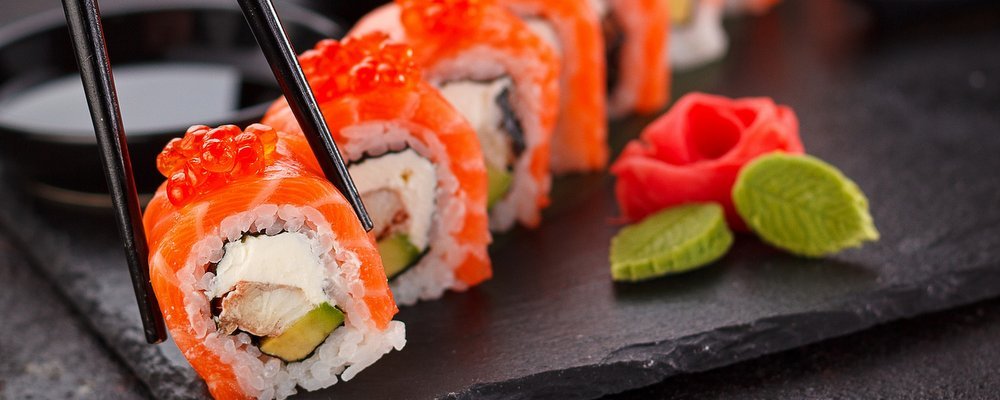 And finally, we loved reading this article on BBC Travel discussing the Japanese concept of Natsukashii, a joyful form of nostalgia. Writer Erika Hobart shares her childhood memories of visiting her grandmother in Japan, demonstrating how the concept of Natsukashii is evident throughout Japanese culture.
---