Flight tracking apps and websites have changed the way we view the fast-moving dots in the sky.
Once upon a time, it was 'Oh look, there's a plane overhead'—now it's, 'That's a Qantas plane, flight QF402, it's doing 700 mph at 35,000 feet. It came from Sydney and is headed to Singapore.'
Yes, that was made up, but it gives you an idea of what a flight tracker can do. And, there are the incredible views that the passengers on the plane are seeing outside their window. You can see exactly the same on the screen in front of you. The information available is incredible, from sending notifications to get to your gate for a flight to alerting the pick-up person of your arrival time.
What is a flight tracker?
A flight tracker app is a gift from above for those who love to jump on a plane or to track a flight they wish they were on. You can see where all the aircraft in the sky are going to, coming from, or passing over your head. You can view the data on your tablet, smartphone, or computer wherever you access mobile data or the Internet.
What does a flight tracking website display?
You can glue your eyes to incredible maps with cute little plane icons. There's information about what aircraft type it is, the airline, the flight number, the plane's speed, altitude, where it's departed from, and where it will land. Extra novelty information on some apps will give you the history of the aircraft and its recent flights.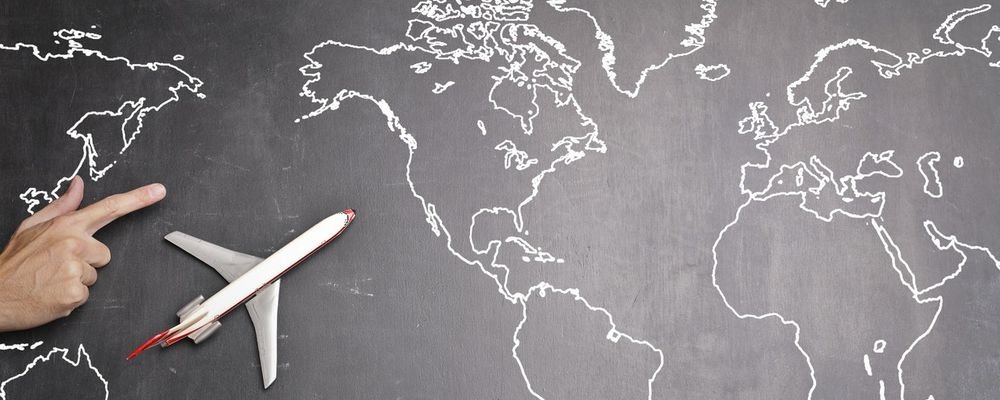 What the app won't show you...
Forget about playing a spy on military aircraft. Or, learning where Elon Musk's Gulfstream is going, private business planes do not show up because their transmissions are blocked for security. Light aircraft won't appear on your screen either.
What is the cost?
Many flight tracking apps and websites are free if you are using them in their basic form. Others have a subscription type of service, which will give you more detailed information, and some will charge your credit card the minute you download the app. If you want to be king of the sky in your own lifetime, you would require special equipment such as an SBS-1 unit—more cost to think about.
Where do you find a flight tracking website or app?
It's child's play on the web—do an internet search and enter the URL (web address) of the particular app you like the sound of. From there, it's a simple matter of dragging and clicking on the aircraft you want to find out about.
For particular flight tracker apps, go to Google Play or the Apple App Store. Then, download whichever one appeals to your smartphone or tablet.
You could always follow a tracking website on your mobile phone by using its internet browser.
Below are a few teasers:
1. FlightRadar24
This flight tracker claims to be number one in over 130 countries. You can freely download this app, or there's a subscription version available with more features. You can customize it to what you wish to know: filter flights by airlines, see delay statistics, get a list of planes in the air over your own head and check out the weather conditions. The map on this app allows you to see route info, estimated arrival time, altitude, speed, and lots of other goodies. You can actually point your device at the sky, and it will show up what planes are above you with a photo of the actual aircraft. Also, there's no need to be on the plane to see what the passengers are seeing below them, as it shows you.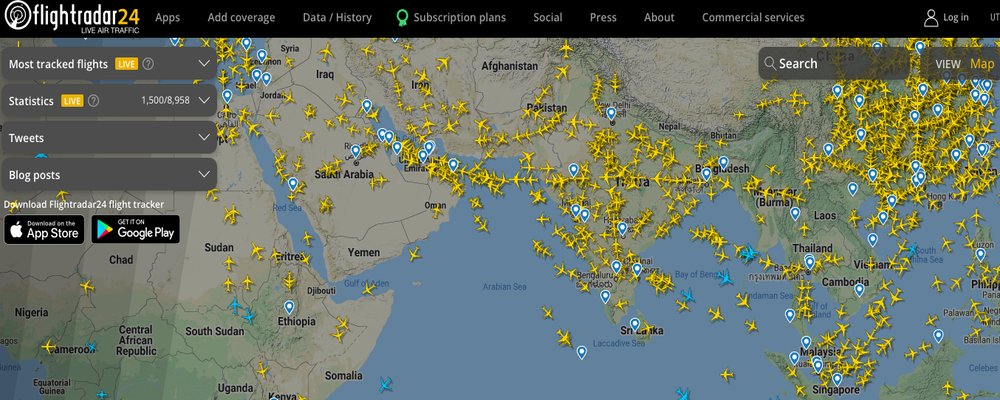 2. FlightAware Flight Tracker
Unfortunately, this app is only available for use in the United States and Canada. There's a free and a premium version available. It will give you access to notifications on specific flights such as departure and arrival times, cancellations, gate changes, diversions, and delays. In addition, you can track a flight in real-time to keep updated about any last-minute changes. It's the perfect app if you happen to be in either of those countries. You can create a flight alert to send to your chauffeur, partner, mum-in-law, or the sibling you only talk to occasionally to let them know when you will land at the airport.
3. FlightStats
Complete with a real-time flight tracker map, FlightStats can track any flight in the world via the flight number, airport, or route. It will then save the information to a 'My Flights' tab for retrieval when you want the information. Any flight information you gather can be easily and quickly shared directly from the app. If you happen to have an Apple watch, you can customize the watch face to show a widget that will give you flight information without opening the app. It can even create a shortcut to 'Siri.'
4. The Flight Tracker
Suppose you love aviation trivia or are a history buff. In that case, Flight Tracker is loaded with quirky and exciting aircraft facts to fill in your time. This app isn't loaded with features, but it does cover most of what you require. Such as gate and terminal updates, plus you can add notes and share flight information. Checking the weather at your final destination is a breeze—in case you have to trade your explorer socks and boots for rubbery thongs. One great feature is synchronizing your Tripit account (if you have one) and your personal calendar. Both a free and subscription version is available.
---
Gail Palethorpe, a self proclaimed Australian gypsy, is a freelance writer, photographer and eternal traveller. Check out her website Gail Palethorpe Photography and her Shutterstock profile.
---