It might seem as though everyone you know shares their travel photos on Instagram, showing off the picturesque destinations that they visit to the world. It's all a bit of harmless fun, that could perhaps even make you famous and lead to free holidays, so why wouldn't you flaunt your travels on social media? There are, however, several negative results of posting your travel photos online, that just might persuade you to switch your profile to private.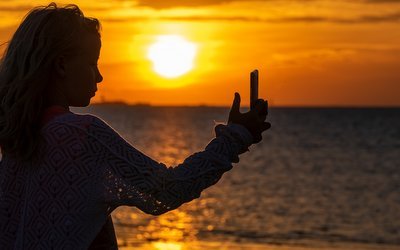 Let's start with the obvious. If you're constantly jetting off around the globe, taking scenic photos and sharing them on Instagram with hashtags like #welltravelled and #doyoutravel, you're going to start annoying people. More specifically, you're going to start annoying your friends. If all of your friends are fellow travellers and you love to admire each other's photos for inspiration, fair enough. But most of us are close to people who can't travel very often due to financial, work or family reasons. Rubbing your jet set life in their face can get a little tiresome.
The best way to counteract this is by mixing in your impossibly perfect travel photoshoots with a little bit of real life. Perhaps dedicate your Instagram Stories to showing the behind the scenes of your trips, sharing the downsides of travelling such as missing luggage, delayed flights or screaming children. People will find you easier to relate to if they realise you're normal people behind the filters.
There's also the risk that popular destinations are getting oversaturated. From a purely superficial point of view, the people who follow you on Instagram get bored of seeing people visit the same places and take variations of the same photographs. From an ecological and sustainable point of view, the destinations that have become Instagram hot spots are suffering from over-tourism.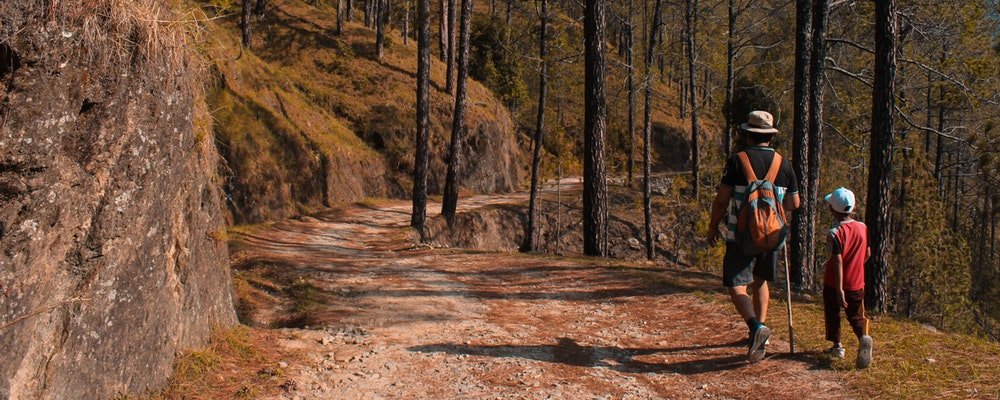 Many cities, such as Barcelona and Venice, have got so sick of the hordes of visitors that they have put bans and quotas on tourists. Barcelona has placed a ban on building new hotels, and Venice is preparing to start charging tourists for sitting down in busy areas. The main problem with exceedingly high numbers of tourists flocking to these destinations isn't actually the annoyance of the crowds—it's the fact that increasing numbers of Airbnbs and hotels are pricing residents out of their neighbourhoods.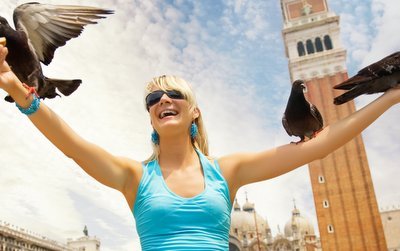 There are also environmental worries stemming from increased numbers of tourists trying to get that perfect shot for Instagram. In Iceland, for example, tourists are walking and driving on ground that is home to protected species of plant-life that will never recover from the intrusions.
The blame for this over-tourism in certain destinations can't be placed solely on Instagram, but it's no coincidence that these boosts in visitors occur in the same places that are becoming increasingly popular in Instagram hashtags.
You can help to combat this by staying clear of well-trodden places and opting to share photographs from trips to more unusual destinations or neighbourhoods. Don't queue up to take the same photos as everyone else—get out there and explore to find your own unique experiences.
There are also safety concerns from oversharing on Instagram. If you're constantly advertising that you're away from home, could someone figure out where you live and attempt to burgle your home? Or there's the possibility that you could be scammed (or worse) while travelling.
Its fine to share your travels, but it's important to know when you're crossing a line and oversharing, possibly giving out too many details about your precise location. If you upload photographs tagged in a hotel that you are currently staying in, don't be surprised if people turn up at the hotel looking for you. By all means, share away, but it's sensible to be a little cagey with your exact coordinates, or share precise places after you have left.
Sharing your travel photos on Instagram can be a great creative outlet and can inspire thousands of other people. If you're careful about what you share and when, there's no reason why you can't document your travel experiences and connect with like-minded travellers.
---
Emma Lavelle is a UK based writer and photographer and has her own blog Field and Nest.
---