If you're an avid traveler, the last year has been harder than ever. Recently, however, the CDC has lifted many restrictions on travel for those who have been vaccinated for COVID-19. With summer just around the corner, that has many people excited to hop on a plane again (even if not every country is open yet).
But, before you start packing, it's important to keep safety a priority on your travels.
While the pandemic may be under control, there have been some variants of the COVID-19 virus that have started to show up across the globe. As of now, these variants aren't spreading as rapidly as the original virus, and the hope is to keep them under control. But, they have many people wondering if it's really safe to travel again, or if everyone should still be waiting?
If you want to hit the road, the skies, or the seas this summer, you should be able to. But, keeping yourself safe and protected needs to be a priority. Let's cover a few tips on how to do that.
The Vaccine Covers Variants
According to the CDC, vaccines aren't just effective against the original COVID-19 strand. They have also been shown to be effective against variants. That's why it's so important for everyone to receive one of the available vaccines. Millions have already gotten at least one dose, with millions more completing the entire regimen needed to be fully protected.
You no longer have to quarantine after traveling, either. If you've gotten the vaccine, you're free to come and go into different states and certain countries without having to spend two weeks in isolation after you arrive.
The only time you'll have to wait is after receiving your final dose. Experts recommend that you wait two weeks after receiving your second shot (or a single shot if you've received the Johnson & Johnson vaccine) to be cleared for travel.
If you've been hesitant about getting the vaccine, now is the time. With summer travel plans around the corner, being vaccinated will make things much easier for you. Plus, you'll feel a greater sense of security no matter where you're traveling. If you're traveling with your family, you'll be happy to know that the vaccine is now available for anyone who is 12 or older. Knowing that your children are protected can ease any lingering worries you might have about traveling.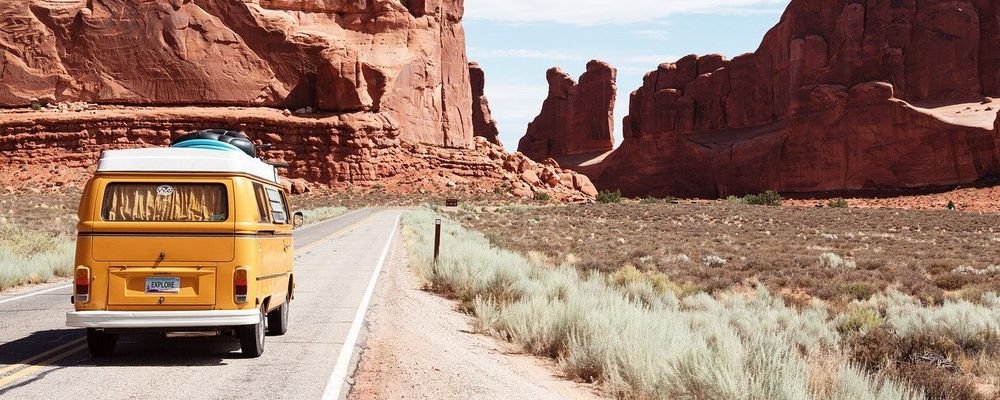 Take the Road Less Traveled
Throughout the pandemic, the term "social distancing" was everywhere. Staying at least six feet apart from others has been shown to reduce the spread of this particular virus and variants since it can't travel that far.
If you're vaccinated or wearing a mask, it's usually fine to be closer to people or even spend time in more crowded areas. But, if you're uncomfortable doing that – especially with your kids – you might want to avoid airports this summer. They're likely to be busy and congested with everyone itching to travel again.
Instead, consider driving. There's nothing like a road trip, where the journey is almost as fun as the destination. If you've taken your car on long trips before, you know how important it is to be prepared for anything, including a breakdown. Take your vehicle in for scheduled maintenance before you leave, and prepare yourself ahead of time by packing a kit for your car that includes:
Water
A flashlight
A blanket
First aid kit
A knife
A whistle
Flares and flags
In addition to a less-crowded transportation method, consider going somewhere that won't be as busy. If you do decide to fly, consider visiting countries that have managed to keep COVID under control, like New Zealand and Fiji. Or, go somewhere completely off the beaten path and explore something new.
Stay Safe Every Day
One of the most important things to remember while you're traveling in a post-pandemic world is to stay calm. Things are looking up, which is exactly why so many restrictions are being lifted all over the country. Don't live in fear everywhere you go, but be safe and smart with the things you do.
Some safety tips to keep in mind, even if you're vaccinated, include:
Avoiding contact with anyone who is sick
Limiting your contact with frequently touched surfaces, like kiosks
Sanitizing your hands frequently
Washing your hands often
Not touching your eyes, mouth, or nose
Wearing a mask indoors when you're in public places
Remember, there are still millions of people who haven't been vaccinated. Even if you feel safe, the best way to stop the virus from resurging is to keep others safe, too. Doing so will make the "return to normal" go faster, so more people can start to enjoy traveling again.
It's hard to predict how the COVID variants will impact things going forward. But, by continuing to follow safety guidelines, you can keep yourself and others protected this summer while finally enjoying being able to travel again. So, don't be afraid to get out there and explore – you've earned it!