Psychiatrists recommend beach time to trigger feel-good vibes. But for those who yearn to go beyond seaside lounging, surfing can be a mind-soothing time that creates similar feelings to those experienced during meditation. When surfing, your brain is saturated with incredible chemicals giving you a sense of euphoria that's probably missing in this COVID-19 world. Your adrenaline will spike, the happy chemical of serotonin will have you smiling, and endorphins will flood your mind.
Throw in a powerful surge of dopamine, and you have a severe case of ecstasy saturating your body. The good-mind vibes keep coming – think gamma (memory and learning), beta (alertness and logic), alpha (relaxation), theta (creativity), and delta waves (meditation).
If you need to alter your brain waves from a sluggish COVID-19 frame into that feeling of gliding through translucent tubes of powerful aquamarine water after travel bans have been lifted, then head to one of the stunning locations below.
Iceland
Great waves in a cold place – Iceland is where you can hang with the locals on huge swells, giving you a spiritual experience. Eating rotten shark is a delicacy, and during the summer, the country never gets dark. Thick booties, gloves, and a 6mm suit are a must-wear, especially in the winter months.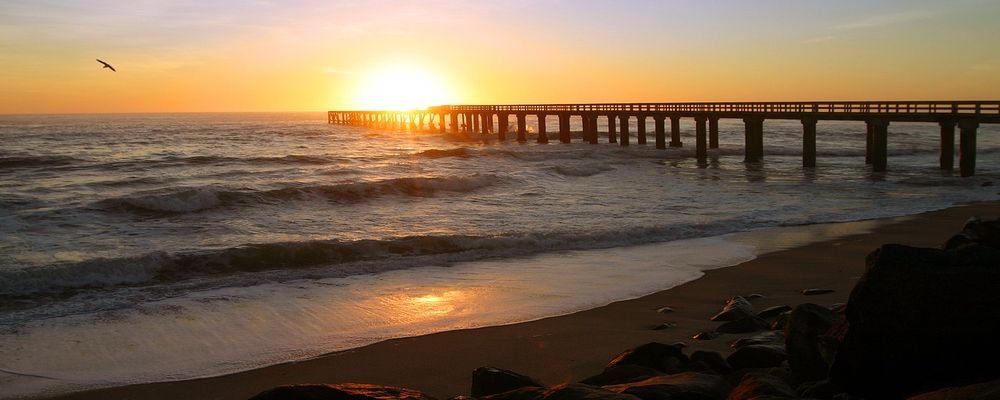 Namibia
On the wild side, both on the water and out when playing with creatures – cheetahs and jackals – the totally remote Skeleton Bay is where the desert meets the Atlantic Ocean. You can chat with the locals in English, gorge on incredible seafood, or snack on biltong while enjoying the ride on world-class left points and beach breaks. Prime spots are Swakopmund, Luderitz and Walvis Bay.
Philippines
With fewer crowds than neighboring Indonesia, the Philippines will give you powerful reef waves on the Pacific side from August to November. Soft waves are found on the West Philippine Sea. This is a favorite spot with the locals during the months between November and February when the Amihan monsoon arrives. Any sharks are usually caught and eaten, there's a dynamic bar scene happening, and you won't need a wetsuit, no matter what time of the year.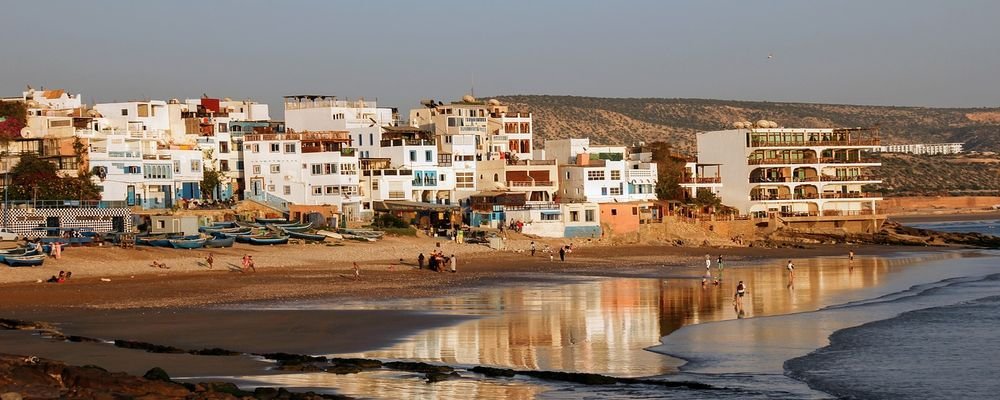 Morocco
Once a hippies' hangout, the village of Taghazout in the south of Morocco will have you perched on perfectly peeling waves over a cliff shelf at Killer Point. Small swells at low tide morph into fast barrels when the waves fire up at high tide. A fishing village north of Agadir, Taghazout's streets are dotted with surf shops and cafes. The bonus is you can wallow in super-cold waterfalls or splash around in pools in hidden palm-lined gorges. Laid-back and famous for its calamari, it's an excellent spot for everyone from learners to professionals.
Australia
Traipse around the coastline of Australia from Noosa Queensland and Bondi Beach, New South Wales to Bells Beach Victoria and west to the land of wine and sharks, Margaret River. Australia's outdoors lifestyle offers the avid surfer fantastic waves all year long. It's home to many world-champions and surfboard makers.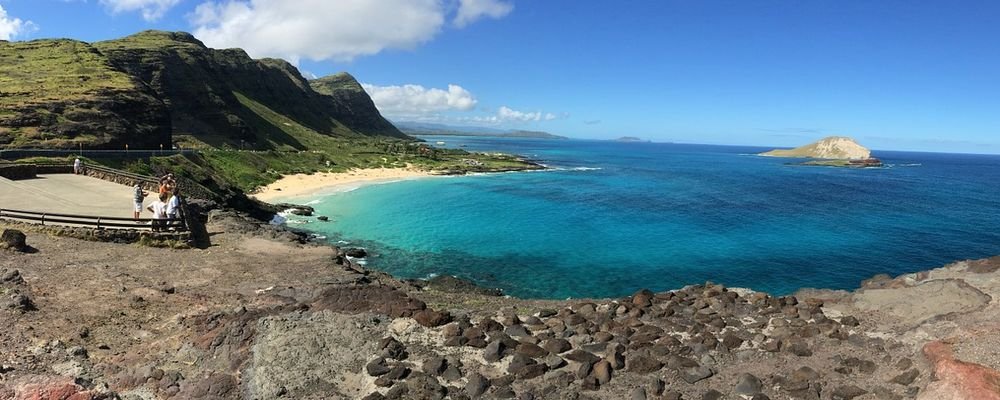 Hawaii
Referred to as "the grand daddy" of waves, chasing the Pipeline in Oahu is definitely not for the paddle-puss. Think mammoth tubes of more than 6 meters high on a razor-blade reef and shallow waters. Infamous for the number of surfers killed or seriously injured while attempting to ride the waves here, it's also the site of many surfing competitions. Oahu is a melting pot of cultures with a laidback surfing culture of fearless souls.
Portugal
Another impressive display of nature's force, the epic Pedra Branca reef break can be found at the pseudo surfing village of Nazare, north of Lisbon. At this once-upon-a-time sleepy fishing village, monstrous waves pound the shore between November to January – imagine 37mts of towering water. If you are a rookie surfer, standing near the lighthouse gawking at the daredevils while munching on pastel de nata (traditional Portuguese custard tart) might be the best option.
While international travel is not an option, get into veg-out mode on a couch and watch a fantastic surfing movie such as Fishpeople by surfing legend Keith Malloy. There are plenty of surf movies on Netflix to have you feeling as though your skin is slick with saltwater.
---
Gail Palethorpe, a self proclaimed Australian gypsy, is a freelance writer, photographer and eternal traveller. Check out her website Gail Palethorpe Photography and her Shutterstock profile.
---