Many travellers flock to the Greek Isles every year, but what about the isles of Italy? If you're looking for sparkling beaches, magnificent rock formations, quaint villages, and fewer crowds, consider visiting one of Italy's many islands. Keep reading to learn more about some of the lesser-known islands off the coast of Italy.
Ischia
Between rocky beaches, dramatic cliffs, lush flora and fauna, and rolling green hills, Ischia's atmosphere feels exotic and tropical. With over 100 hot springs, the quiet and beautiful island of Ischia is the perfect place to relax.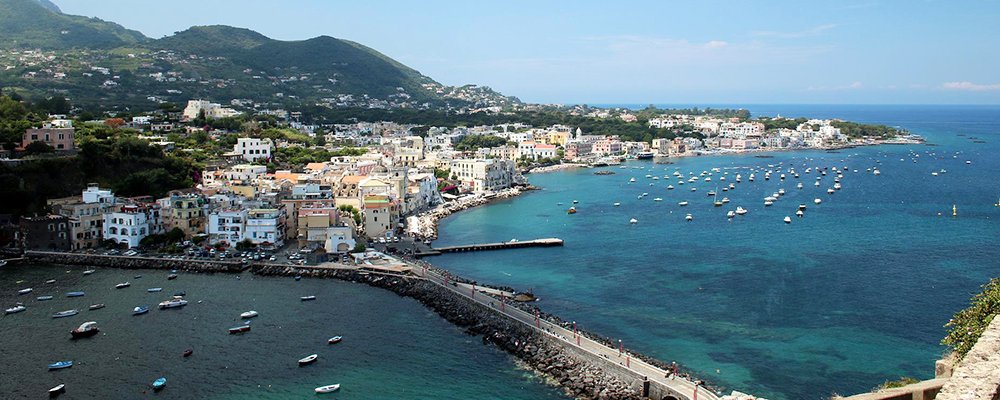 In between the hot springs, swimming, and eating seafood, check out the medieval castle of Aragonese, or marvel at the tropical and Mediterranean plants at Giardini la Mortella. This island is mountainous, so be sure to rent a motor scooter while you're here!
Procida
Situated between Ischia and Capri, Procida is the smallest inhabited island in the Bay of Naples. Procida might be the least-visited island off the coast of Naples, but don't let it fool you! This area is lovely, showcasing colourful buildings, vibrant waterfronts, and laid-back vibes.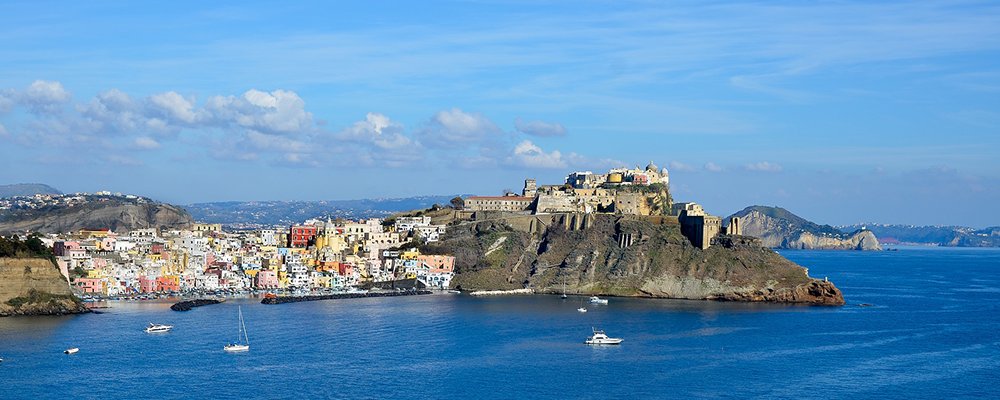 At the highest point of Procida, you will find a fortified medieval village, home to a former prison dating back to the 1500s. The streets and alleyways of Procida are incredibly charming, and without the large crowds of other Italian cities, this makes for a quiet and relaxing getaway.
Lampedusa
As Italy's southernmost island, Lampedusa is a blend of Italian and African culture and landscapes. Lampedusa is the largest of the Pelagie Islands, and boasts soft white sands, turquoise waters, and spectacular seabeds.
There are 12 beaches to choose from, including Cala Galera, Cala Pisana, and Cala Guitgia. This area is part of a protected marine area, making it especially fantastic for scuba diving. Don't forget to visit Albero Sole, the island's highest point that showcases a wooden crucifix.
Burano
With buildings in hues of pink, blue, orange, yellow, and green, Burano is known as one of the most colourful cities in the world. Located in the Venetian lagoon, the island is perfect for those who want the atmosphere of Venice without the large crowds of tourists.
Besides wandering through the quaint lagoons and bright buildings, this city is known for lacemaking and glass processing, so look for these local goods as you enjoy the local shops and boutiques. This area is also famous for its incredible seafood dishes, including "risotto de go," cooked with creamy rice and fresh fish.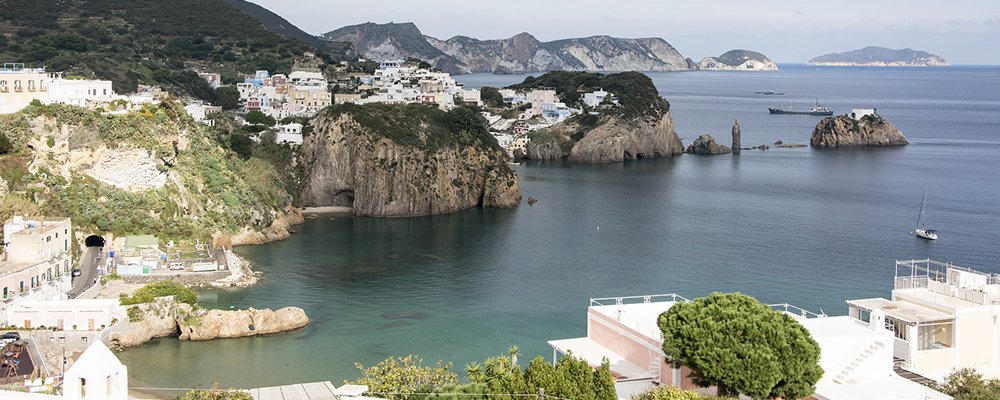 Ponza
Colourful buildings, gorgeous beaches, charming villages, and fantastic cafes are just a few gems you'll find in Ponza. Only a short ferry ride away from Rome, Ponza is known as "Capri without the tourists." Capa Feola beach offers natural seawater pools, while other beaches around this island provide ample opportunities for swimming and sunbathing. Head to Spiaggia de Frontone for vibrant nightlife on the beach.
Salina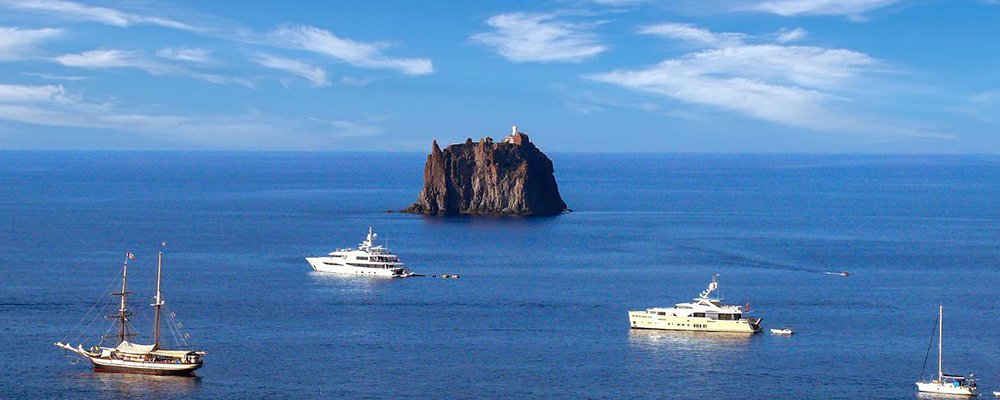 Salina is a must-visit if you're a fan of top-notch wine and spectacular beaches. As the greenest area of the Aeolian Islands, off the coast of Sicily, Salina boasts lush vineyards, an abundance of wild capers (thought to be some of the best in the world), and olive groves that produce high-quality olive oil. This island is stunning, with pebble beaches and green hills, and it is also perfect for wine and food connoisseurs.
Pantelleria
Pantelleria is one of the most unique landscapes off the coast of Sicily. On this island, you will find dramatic black lava cliffs, cerulean blue waters, hot springs, and sea caves, ideal for those who love adventure. As a bonus, Pantelleria produces Italy's best dessert wine, so be sure to order a glass after enjoying some fresh seafood and pasta.