Working from home has become the norm during the pandemic, bringing benefits such as savings on travel and wearing comfortable clothes throughout the day – but it's also given rise to the popularity of workcations.
'Workcation' basically means combining travelling with work, something which has become increasingly possible over the past year. Many of us now have the flexibility of working from home, and some of us will continue to do so even after the pandemic ends. This flexibility of being able to work from anywhere without having to go into the office opens up a world of possibilities for keen travellers – why stay at home when you could take your laptop anywhere in the world?
Workcations are a great idea for anyone who doesn't want to use up precious holiday days but loves to travel. If your partner is also working from home, you could escape the same four walls that usually surround you and relocate to a holiday let for a change of scenery. Why work from home when you could rent a beach house where you can work with a view of the ocean and enjoy swims before and after work?
Travel isn't the same as it used to be. There are mandatory quarantines and extra costs for tests, meaning that longer trips are currently more realistic than short getaways. And not all of us can take a long break from work, so workcations are the perfect balance. Some hotels are even offering discounts for guests that stay for long periods of time, and others are providing work essentials – such as The Nautilus in the Maldives that is providing high-speed WiFi and your very own desk on the beach.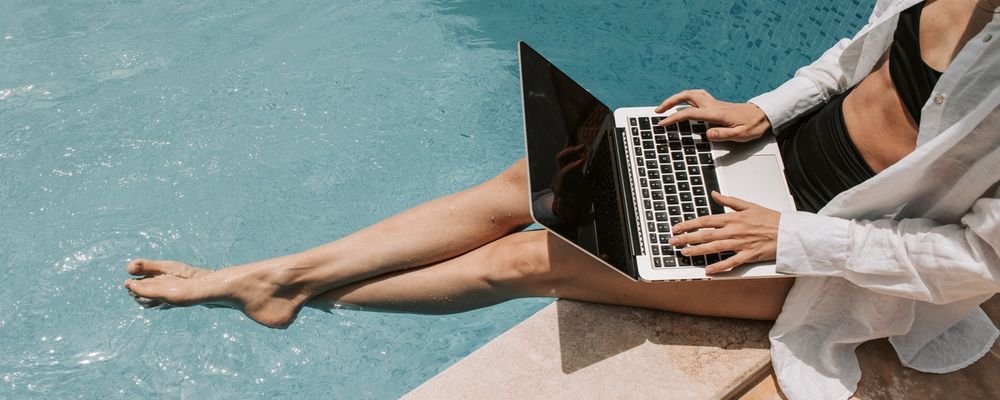 Workcations have proved popular over the past few months, with second and third lockdowns looming in countries in the northern hemisphere and sun-worshipping travellers keen to see out their lockdown in a warmer climate. They aren't just popular with those wishing to travel abroad though – many people are looking to temporarily escape cities in favour of rural or coastal spots where they can continue working 9-5 but enjoy being among nature in the evenings.
Even when normality resumes, workcations are likely to stay popular as many employers are keen to keep their workforce flexible when it comes to working from home. If you're told you can work wherever you want, why wouldn't you take advantage of this and enjoy longer holidays where you have to work during the day but have your evenings and weekends free to explore new places? The longer we work remotely, the more we understand that it doesn't really matter where we are, as long as we have our laptops and a good WiFi connection.
---
Emma Lavelle is a UK based writer and photographer and has her own blog Field and Nest.
---