Baby boomers—zoomers, golden bloomers, alpha boomers, and the nicknames go on—are all too willing to spend their kids' inheritance on their ever-expanding bucket list of destinations. They are the big spenders, responsible for about 80 percent of the luxury travel market. Their reasons for self-indulging include couples wishing to bond once the kids have left home, money is not an issue any more and the fact that travel makes you happier and healthier. We are talking about the age bracket between 55 and 74 chasing holidays on average five times per year.
The silver-haired wanderers want the chance to chill out and unplug, especially if they are still working. They welcome the opportunity to mingle with locals in whatever city they may be, whether it's chowing down on local grub, feasting their eyes on ancient sites from Stonehenge to the Great Wall of China or being a kid again and joining the chaos of getting smothered in a rainbow of paint at a Holi Festival in India. Bucket lists have simmered for years while paying endless school, ballet or flute fees.
With only five days to play-up, your destination will depend on where your home is and what is available in your own backyard that you have missed out on. Or you can always fly first class to anywhere in the world and arrive in a pristine condition.
Below are five of the top destinations that lure and seduce the boomers in Europe:
Barcelona, Spain
You can savour mouth-watering Catalan food, waltz around Gaudi's masterpieces, wallow on a beach, learn the salsa or get lost in Barcelona's ancient alleyways. The city has it all, from ritzy tapas bars to luxurious boutique hotels to pamper and spoil. It might even bring out the lurking lover that may have disappeared over the years.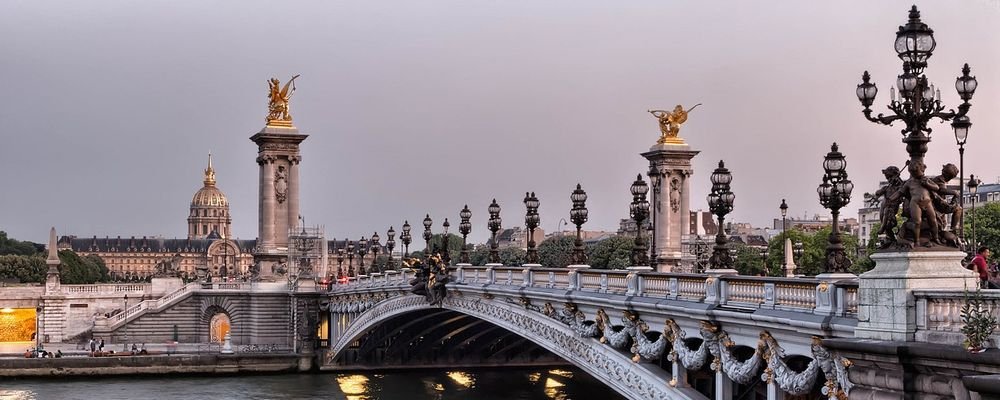 Paris, France
Whether it's winter, summer, spring or fall; Paris is a city for all seasons and for all reasons. Women will swoon, and men can leave the Viagra at home. You can climb the Eiffel Tower, strut along the Champs-Élysées and poke your nose into the Louvre. Exquisite hotels pamper, local wines are created for sipping on cafe terraces, and you can wrap your lips around fluffy chocolate souflés or gooey cheeses on crunchy baguettes.
Rome, Italy
Tantalizing Rome drenched in its ancient cloak will have your eyes feasting on Roman relics and church art. You can get lost amidst the vibrant markets of Campo de'Fiori or the flea market of Mercado de Porta Portese and sip negroni in an outdoor cafe in the Piazza Navona. It's a city throbbing with life, of Italian stallions and goddesses, where you can shrug your shoulders and mutter "non me ne frega" (aka "I don't care") with a big grin on your face. You can dribble your gelato down your chin, whip that spaghetti around your fork and gulp down expensive Barolo wine. Delightful and costly hotels with quaint balconies will give you the perfect place to watch the promenading below on cobblestoned streets.

Budapest, Hungary
Named the "City of Baths", Budapest is the only capital city around the globe that is rich in thermal springs with healing qualities. Baby boomers looking for a good bath time with benefits should head to this beautiful ancient city squatting over the Danube River. Dressed up in Baroque, Neoclassical and Art Nouveau architecture, this is where the Romans used to bathe.
You can tiptoe into a Turkish bath dating back to the 16th or 17th Century, such as the Király Baths, with its traditional octagonal roof, or the Rudas Baths, with stunning architecture, long history and a Turkish dome. For utter self-indulgence check in to The Spa at the Four Seasons and wallow in warm water every day. You can always tell your kids the outrageous cost is all in the name of improving your health.

Amsterdam, Netherlands
If you have a bit of a bohemian character that the years have not displaced, head to Amsterdam to relish in your free-spirited and non-conformist ways. You can smoke a joint in one of the cafes, hire a motorbike and buzz around cobblestone laneways like a local, and throw back some Oranje bitter shots—a spirit that originates from the 1600s to celebrate the battles won by Prince Frederik Hendrik. Vibrant and hedonistic, Amsterdam will shake up your jaded soul.
---
Gail Palethorpe, a self proclaimed Australian gypsy, is a freelance writer, photographer and eternal traveller. Check out her website Gail Palethorpe Photography and her Shutterstock profile.
---