There are 61 National Parks in the U.S.A.—an overwhelming choice if you're trying to decide which one to visit. We've narrowed the list down to our top ten parks, that all offer incredible vistas, scenic hikes and the chance to spot interesting wildlife.
Kenai Fjords National Park, Alaska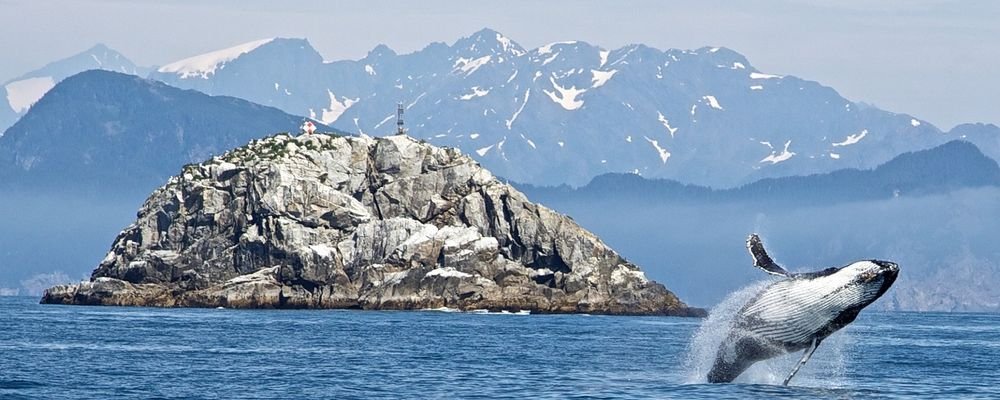 Located in south-central Alaska, Kenai Fjords is easily accessed from Anchorage. There are very few roads within the park itself, and it is best viewed via boat or by embarking on an adventurous hike. A boat trip through the fjords offers the chance to spot wildlife such as killer whales, humpback whales, seals, and even black bears on the shore. All visitors should make a beeline to the Harding Icefield, a 700-square-mile icefield that gives way to magnificent fjords, glaciers and icebergs.
Mount Rainier National Park, Washington
Located southeast of Seattle, Mount Rainier is one of North America's most spectacularly beautiful National Parks. There are five main areas to discover, surrounding the impressive mountain that sits in the park's centre. Paradise is one of the most popular areas, filled with wildflowers and hiking trails that lead to the iconic Wonderland Trail, which summits the mountain itself. If you'd like to drive to a viewpoint, head to the Sunrise area to find panoramic views of the park.
Yosemite National Park, California
One of North America's most well known National Parks, Yosemite is many people's favourite. This unfortunately makes it incredibly busy, so be prepared to get up early if you want to avoid the crowds. The park consists of a seven-mile-long, mile-wide canyon, surrounded by dramatic peaks and thundering waterfalls. Watch skilled climbers tackling the iconic El Capitan rock face, embark on a challenging hike that rewards you with panoramic views, or seek out Horsetail Fall—particularly spectacular if you manage to catch it glowing like fire in the middle of February, when the setting sun is at the perfect angle.
Glacier National Park, Montana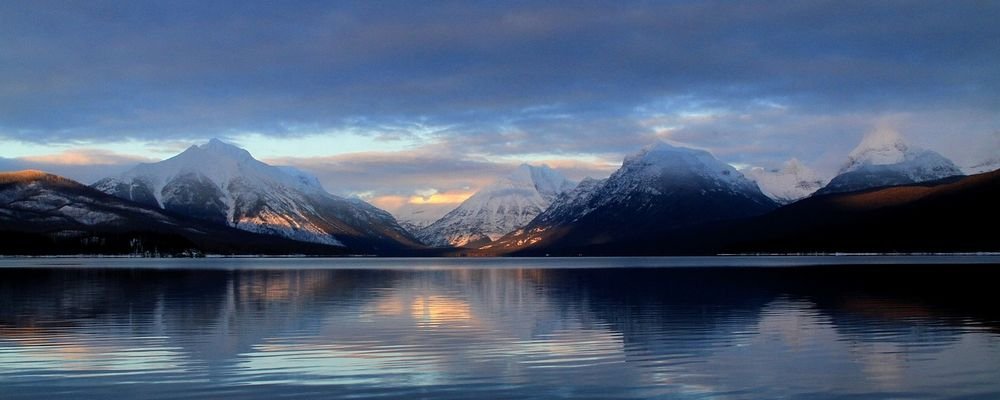 Known for its turquoise lakes, towering mountains and diverse wildlife, Glacier National Park is one of America's finest attractions. The most famous part of the park has to be the iconic Going to the Sun Road, a scenic 50-mile drive that provides incredible views and the chance to spot wildlife such as mountain lions, deer and elk. If you want to relax, head to Lake McDonald for a refreshing swim or a stroll around the lake.
Bryce Canyon National Park, Utah
Known for its dramatic red and ochre landscapes that conjure up visions of the Wild West, Bryce Canyon is an essential trip for anyone looking to explore an otherworldly landscape. If you're prepared for the hot days and cold nights, this is a fantastic park to explore on your own two feet, with countless scenic hiking trails both up on top of the canyon and inside its rim. There are a variety of trails to suit all skills, with both short and long hikes available. At night, this is one of the best places in North Americato lie back and admire the Milky Way.
Rocky Mountain National Park, Colorado
Open all year round, Rocky Mountain National Park is the perfect place for hikes, long drives or overnight camping trips. Known for its spectacular scenery, consisting of snow-covered jagged mountaintops and luscious green valleys, the park is a photographer's dream. Choose from challenging multi-day hikes, or head to Dream Lake for a shorter walk that still takes in incredible views. Keep your eyes peeled for bighorn sheep, moose, coyotes and black bears.
Yellowstone National Park, Wyoming and Montana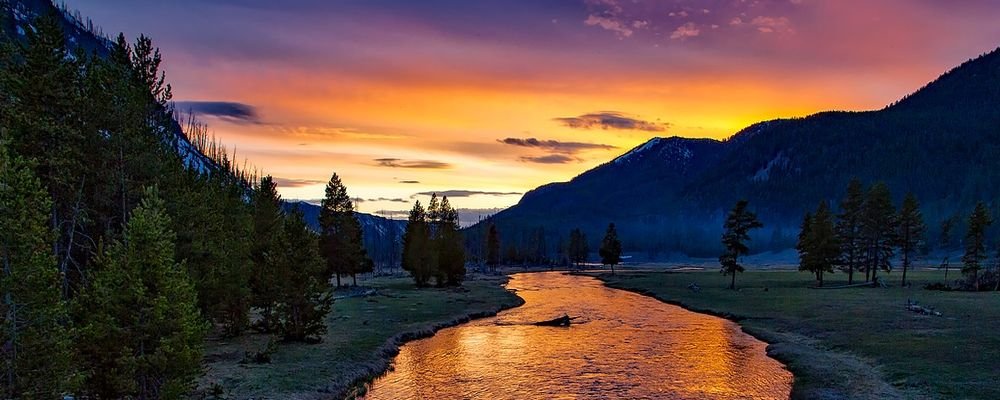 The National Park that you'll definitely have heard of, Yellowstone is just as famous for its hiking opportunities and abundant wildlife as it is for its volcanic features. The park is situated on top of an active super-volcano and can have up to 3,000 earthquakes per year, keeping you on your toes! Visitors flock here to admire the unusual geothermal features, including the iconic Old Faithful Geyser that erupts every one to two hours and multi-coloured boiling hot pools.
Zion National Park, Utah
Known for its rocky terrain, Zion is one of the most breath-taking National Parks to explore. Most visitors flock to Zion Canyon, although Kolob Canyon is just as beautiful if you're trying to avoid the crowds. The Watchman jagged mountain peak is the park's best-known sight, best admired from the Pa'rus Trail. If you fancy getting a more unusual perspective of the park, take the Narrows day trail that weaves through the narrowest section of the canyon, through the Virgin River.
Crater Lake National Park, Oregon
An unusual park, where the focus is not so much on the land but on the water, Crater Lake is a sight that everyone should try to see. The lake is nestled within a dormant volcano that erupted and collapsed in 5,700 BC. The lake is thought to be the cleanest and clearest large body of water in the entire world. Visitors can hike the trails around the lake, stay the night to admire the Milky Way or even jump into the clear waters for a swim—but beware that the water is very cold!
Grand Teton National Park, Wyoming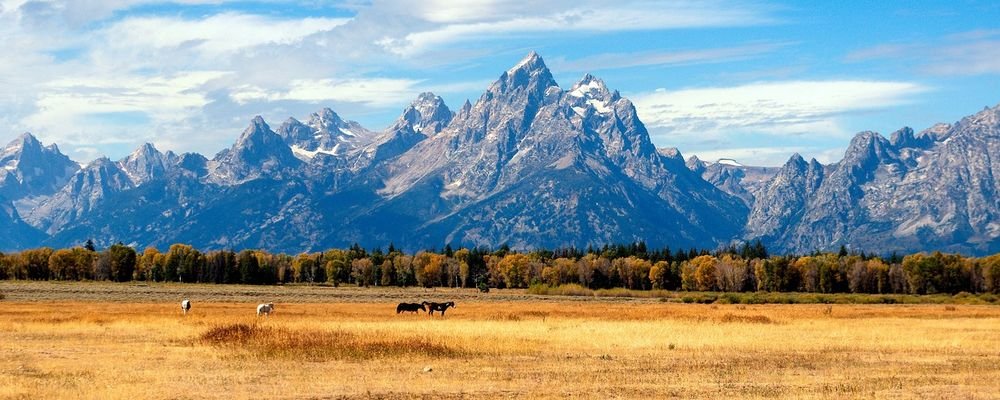 It may not be the best known of all North America's National Parks, but Grand Teton is one of the most beautiful places in the USA. Located just outside Jackson, the park boasts magnificent scenery, with towering mountains and luscious meadows. Wildlife safaris offer the chance to see an impressive range of animals, including bald eagles, moose, grizzly bears and wolves. This is one place that you should visit in all seasons, to see the carpets of wild flowers in spring and summer and the snow-covered mountains during the winter months.
---
Emma Lavelle is a UK based writer and photographer and has her own blog Field and Nest.
---