It's not too late to plan your last trip of the year. If you're thinking of going away for Christmas or New Year's Eve, or you've already had enough of winter and are seeking the sun, here are our top travel tips for last-minute trips at the end of the year. The main thing to remember is to be prepared and plan to allow delays.
Be flexible on dates
If you're willing to travel on Christmas Day itself, you're likely to find much cheaper flights than if you insist on travelling a few days prior to the big day. Yes, you will have already missed out on the best flight deals for the holiday period, but you can still snag an affordable seat if you opt to celebrate Christmas on a plane.
Be wary of the weather
When planning your travels, be wary of adverse weather conditions that may delay or cancel your flights. Be especially careful with planning any connecting flights, ensuring that you leave plenty of time between each journey to allow for any delays. You may also want to look into the difference in cost of flying direct—even if it is slightly more expensive, you lessen your risk of missing your connecting journey.
Choose alternative airports
The end of the year is a hugely popular time to travel, and the sheer number of passengers travelling through major airports can cause delays and disruptions. If you can, choose alternative airports that may be a little further away from your destination. Not only will they have fewer people flowing through them, allowing for fewer delays, the fares to these smaller airports are also usually significantly lower.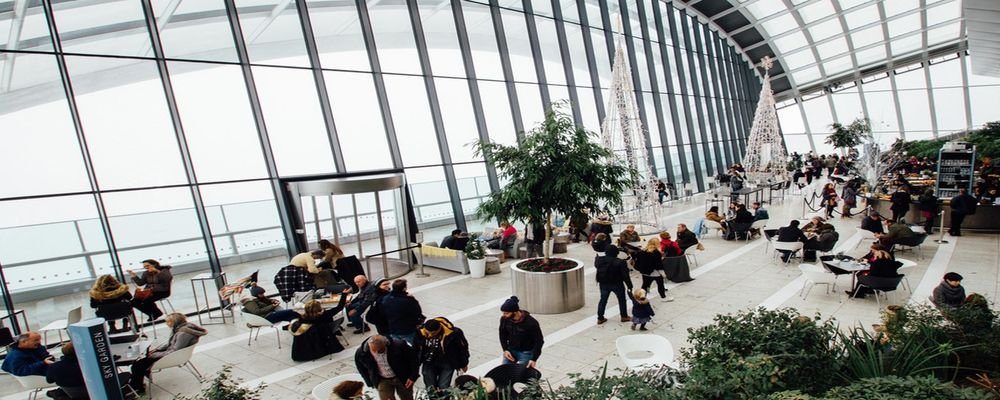 Must read: A survival guide for travellling during holidays.
Do your research
Don't expect Christmas and New Year to be celebrated in the same way all around the world. If you're searching for a traditional Christmas, the way that you're used to, make sure that you do your research before booking a trip at this time of year. How is the festive season celebrated in the country you are travelling to? What does a typical Christmas dinner consist of? Avoid disappointment by making sure you are prepared.
You might be interested in these 5 unlikely places to spend Christmas.
Expect crowds
If you don't like crowds and are seeking a relaxing getaway, try to avoid large cities around New Year's Eve. Huge crowds gather in cities such as New York, Sydney and London to bring in the New Year with fireworks and street celebrations, so if you aren't looking for a party, perhaps head elsewhere at this time of year.
Don't wrap presents before flying
Never turn up to the airport with a bag (either checked or carry-on) full of beautifully wrapped Christmas gifts. Chances are that they will arouse suspicion with the security guards and you will have to unwrap them (or your suitcase could be opened and inspected) to check what is inside. Wrap your gifts when you arrive at your destination, or perhaps even leave your shopping until you arrive.
---
Emma Lavelle is a UK based writer and photographer and has her own blog Field and Nest.
---