You will find many articles out there detailing what you should pack for your travels, and the best way to pack your suitcase. But what about the things that you shouldn't pack? We've all experienced the stress of packing for a trip, surrounded by piles of clothes, technology and belongings that we are sure we will need on our travels. To aid you in preparing for your next trip, we've pulled together a list of items that you absolutely do not need to take with you. Take these out of your suitcase and make more room for the things that you will actually use.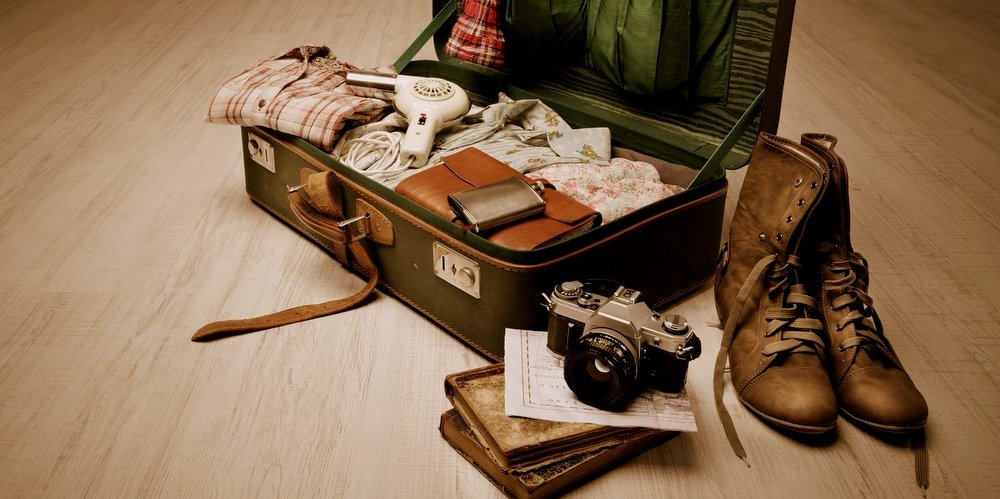 Travel Appliances
Why on earth do you need to take a hair dryer or travel iron with you on your trip? If you are planning on staying in a hotel, chances are that your room will already have both of the aforementioned objects, or you will at least be able to borrow them from reception. If you're unsure, simply get in touch with your hotel ahead of time and ask. We have yet to come across a travel hair dryer or iron that actually have enough power to carry out their function efficiently. And, anyway, who wants to spend their holiday ironing their clothes? Only pack wrinkle-free garments and spend more time exploring and less time grooming.
Books & Magazines
Have you heard of a Kindle? These wonderful inventions take up minimal room in your suitcase and you can load them with as many books and publications as you like. Carrying an excess of heavy books and magazines will quickly fill up your suitcase and weigh it down.
Too Many Clothes
Y
ou need to think smart when travelling. You can't bring two changes of clothes for every day, and extra options just because the weather is unpredictable. Save space in your suitcase by packing a capsule wardrobe of several garments that all work well together. Pack one pair of jeans, one skirt or pair of shorts and a handful of tops that will go with everything and can dress your basic items up or down for different occasions. If you're heading somewhere cold, wear your bulkiest jumper and outerwear on the plane to free up space in your bag.
Uncomfortable Shoes or Clothes
If you don't wear something at home, you aren't going to wear it on holiday. Those sandals that you never wear because they give you blisters, the dress that you love to look at but is actually really unflattering, the shorts that you never put on because you prefer to be more covered up … leave them all at home and fill your suitcase with garments that you know you love to wear and will feel comfortable wearing.
Excessive Toiletries
Again, the hotel will have at least shampoo and shower gel available for your use. And, again, do you really want to spend all of your time on your trip pampering and preening? Bring the items that you use on a daily basis, and leave your luxuries at home.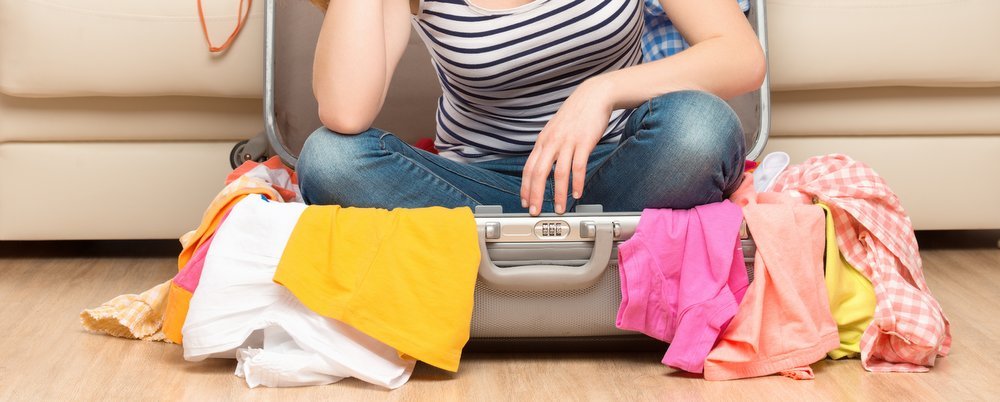 Too Much Tech
You don't need to bring your personal laptop, work laptop, iPad, kindle and smart phone with you. Most of these devices can be synced up with the others to share content, and they all pretty much serve the same purpose. Limit yourself to what you know you will really need. If you're on a business trip you can't forgo your laptop, but if you are only bringing it along to upload photos and write blog posts, why not use your smart phone or iPad for those purposes and save space?
Food & Drink
You might love your home comforts and begrudge the fact that you can't get hold of Yorkshire Tea everywhere in the world, but part of travelling is experiencing different cultures. Leave your teabags, coffee and favourite chocolate bars at home and make an effort to enjoy the local specialities.
Anything that isn't a necessity
We are all guilty of being that packer that starts to consider 'what if …?' If you're heading to Greece in the height of summer, don't worry, there won't be a sudden chill and you won't need a coat. Or if you are jetting off to Iceland but aren't the type to hike up a mountain, don't bother buying and packing heavy hiking boots, stick to trainers. If you're wondering 'what if', chances are that the item isn't necessary and you will cope just fine without it.
---
Emma Lavelle is a UK based writer and photographer and has her own blog Field and Nest.
---