Once the playground for Spanish royalty and now for the world, San Sebastian is a dining room sitting on creamy coloured sand that will put you in sensory overload. It will leave you drooling for more iconic Basque food, thirsty for more local wine and hankering for a soft sea breeze on your face.
Its antiquity is a feast for the eyes. There are stunning art nouveau buildings, decorated bridges with lurching statues in all their glory, elegant parks and beachside promenading stretches that are littered with locals strutting their stuff, as well as their mutts in decorative doggy coats when the weather is on the cold side.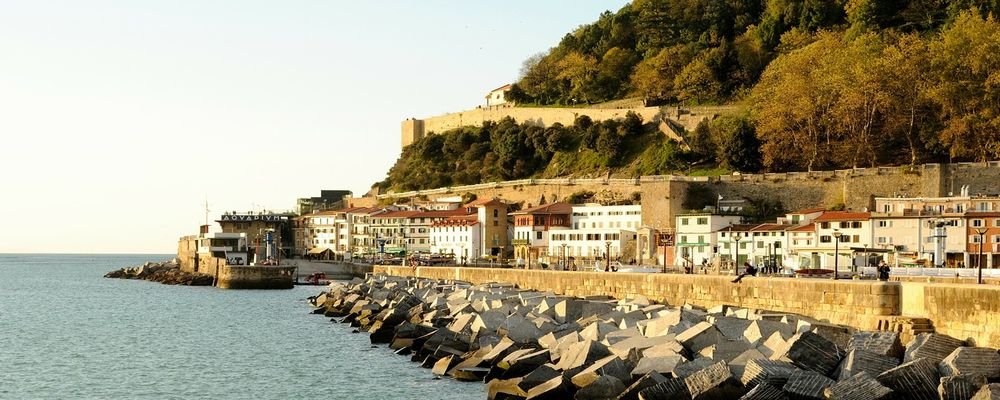 Cobblestoned alleys hide a myriad of boutiques, bustling pintxos bars, Michelin star restaurants and quaint guesthouses with churches peeping out between the tall, juxtaposed rustic buildings. Filigreed balconies clash with contemporary futuristic cube structures at Zurriola Beach, whilst the stark wedding cake white "Iglesia de lesu" built in 2011 in the district of Riberas de Loiola is a landmark of religious fervour constructed in an abstract and minimalist style.
The city is grand and elegant, with a lavish facade presenting a surreal vision that hides a local community of bustling everyday life. Wafting aromas of the fishy kind assail your nostrils as you meander past the fresh fish market, a rainbow of colourful fruit, veggies and fresh flowers jump out at you, and you come face to face with the head of a pig hanging in the butcher's shop at the produce market hub.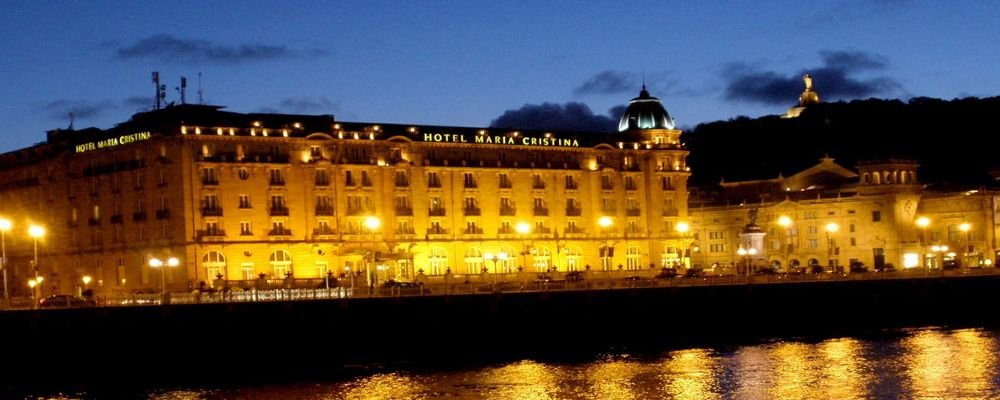 The swish and luxurious Hotel Maria Cristina that was built in 1912 will lure you in its doors, whilst the belle époque La Perla spa is where you can have the seawater brought to you instead of the other way around, as you salaciously recline in a hydrotherapy pool, all in the name of seeking out health benefits.
San Sebastian is perched on the Bay of Biscay in the Basque region, with the golden sand of Playa de la Concha forming its backyard. The hardened local water babies strip off and run into its waters even on the coldest mornings of winter. Surfers hurry barefoot like harried seals (in wet suits) with surfboards under their arms, heading to the big waves to be found in the next cove of Playa de la Zurriola. The edgy and bohemian flavoured enclave of Gros is the suburb of designer style, gourmet cheesemongers and stylish tree-lined pedestrian-only boulevards and plazas.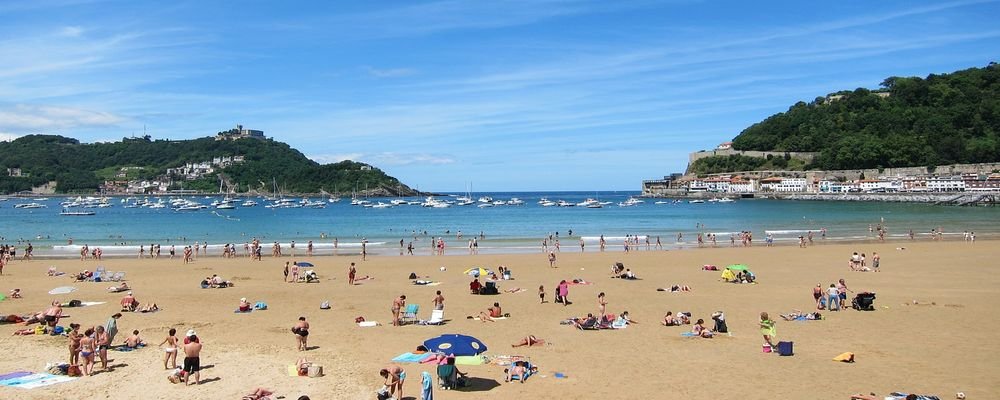 Concha Bay is the iconic and most photographed city beach in Europe, with its crown jewel, Isla Santa Clara, the centrepiece of its very blue water. You can actually walk to the island during the autumn spring low tides, or for the good swimmers, it's possible to swim out to it. The island has tracks leading to its lighthouse, picnic tables, a small beach with its own natural seawater swimming pool, as well as a bar and terrace to chill out on.
The Concha promenade, decorated in white railing and lampposts, stretches for six kilometres of picturesque scenery, beachfront cafes and restaurants. It flows through to the Paseo Nuevo promenade around the foot of Monte Urgull, with rock crushing waves as it heads to Zurriola Beach.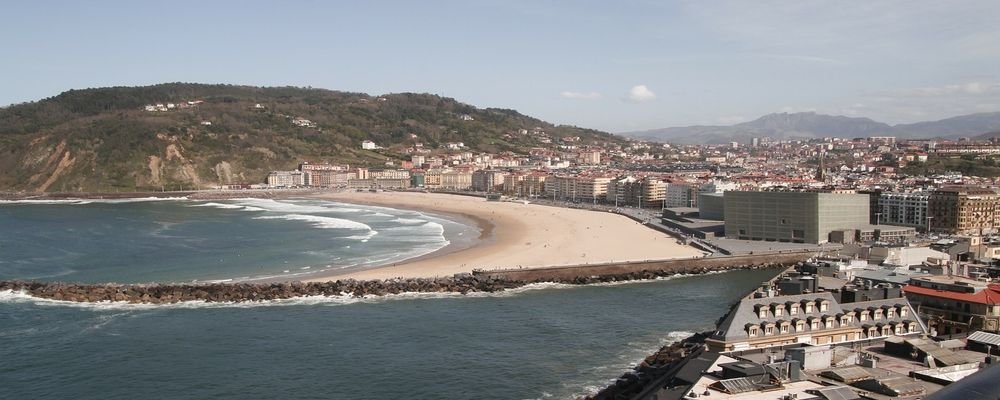 Simply oozing Basque culture where seven different dialects are spoken, depending on the region you are in, it's believed that the Basque region has been inhabited since about 5,000 years ago, surviving invasions by the Romans, the Visgoths, Arabs, French and Spanish. The Basques are one of the oldest ethnic groups in Europe who have perfected the art of eating as a national pastime, not just a means of survival. Wrapped up in myths and legends, folklore is an important part of their lives and festivals.
San Sebastian plays host to a plethora of cultural events and festivals, from The International Film Festival in September, when the Hollywood superstars descend on the town to the Semana Grande festival in August, which is a week of mayhem and street parties.
San Sebastian will lure you into its laid-back attitude of late night bar cruising, lingering in bed for way too long in the mornings and heading to the closest patisserie to gorge on crispy pastries whilst sipping espresso, when you deign to get out of your cot, only to return to it in the afternoon for a small siesta. This city squatting in a famous wine region where the locals have been brewing their own slightly sparkling dry white wine, txakoli, since the 16th Century, is a seductive siren laying in wait in the north of Spain to lure you to its shores.
---
Gail Palethorpe, a self proclaimed Australian gypsy, is a freelance writer, photographer and eternal traveller. Check out her website Gail Palethorpe Photography and her Shutterstock profile.
---