A legendary hot spring and authentic Japanese Onsen to float in and out of, spa treatments that make you simper in pleasure, and fireflies to light up your bungalow's private garden at night—this is Alba Wellness Valley by Fusion.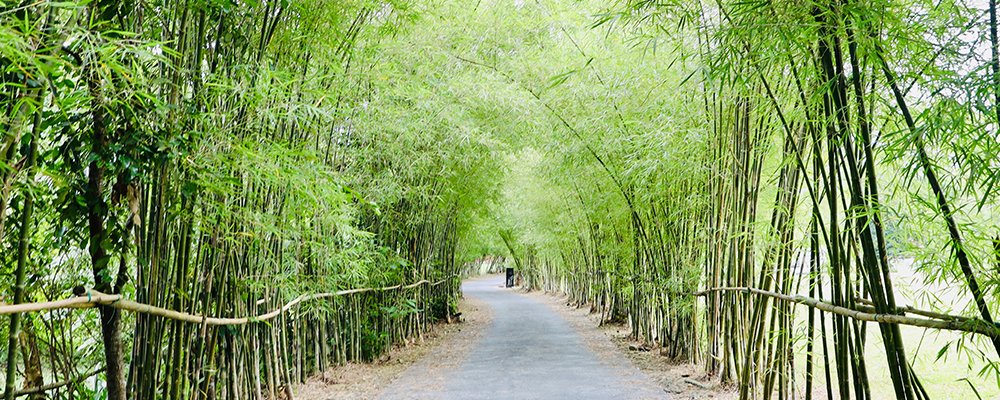 Hidden away in the countryside of Central Vietnam, about 30km from the town of Hue, this unique resort is perfect for a stop-over to reinvigorate the body and mind when wandering around Vietnam. Or, a dedicated destination in its own right to lose yourself in moments of sheer bliss. So take deep breaths and chill out in the lap of luxury under the watchful gaze of the glistening white statue of the celebrated 18th Century Vietnamese physician, Lê Hữu Trác.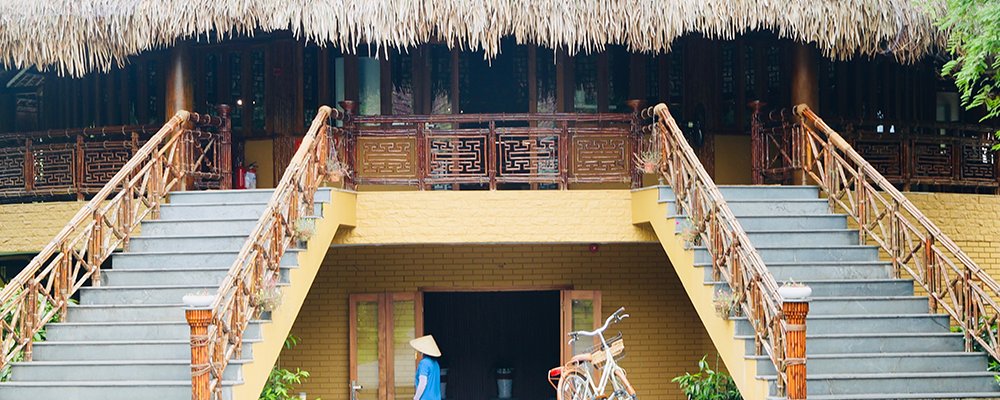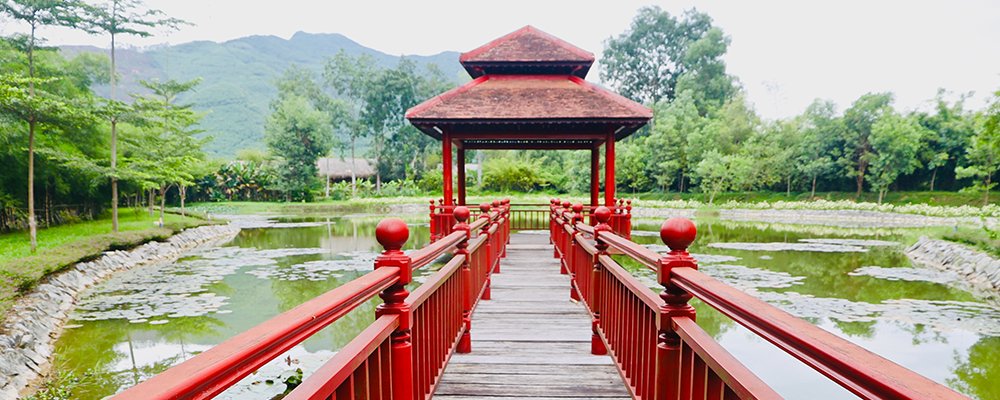 Comparable with the famous hot springs of Vichy in France, Alba's geothermal mineral waters contain the same goodies for healing purposes. Such as calcium, bicarbonate, and magnesium, to name a few. Wallowing in the springs will naturally detox your skin, put your mind into a zen mode, increase your blood circulation, and block pain receptors in the brain. These steamy hot waters begin in the Truong Son mountains sitting in the background of the resort. It's considered holy water and is the source of Alba's drinking water brand, available at luxury properties throughout Vietnam. The bonus of Alba's springs is that they don't reek of pungent sulfur or rotten eggs as some do. In the morning calm, watch the wisps of steam rising while a cheeky village cock may crow in the distance, or at night the crickets will chirp at the starry sky.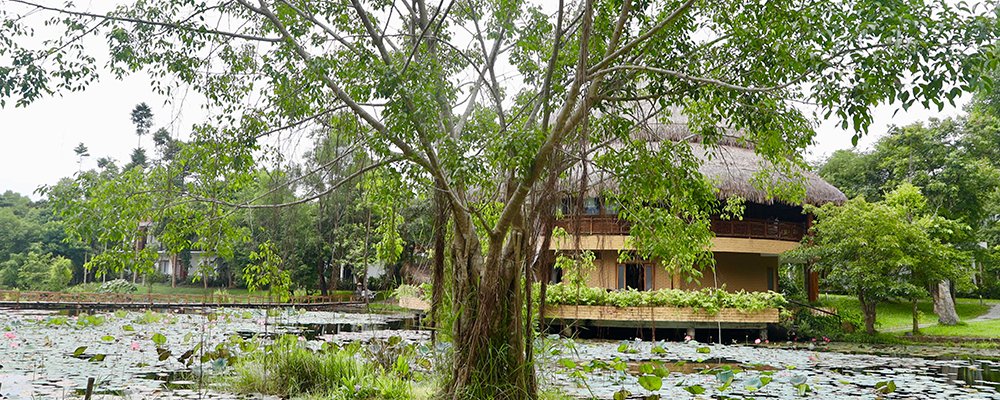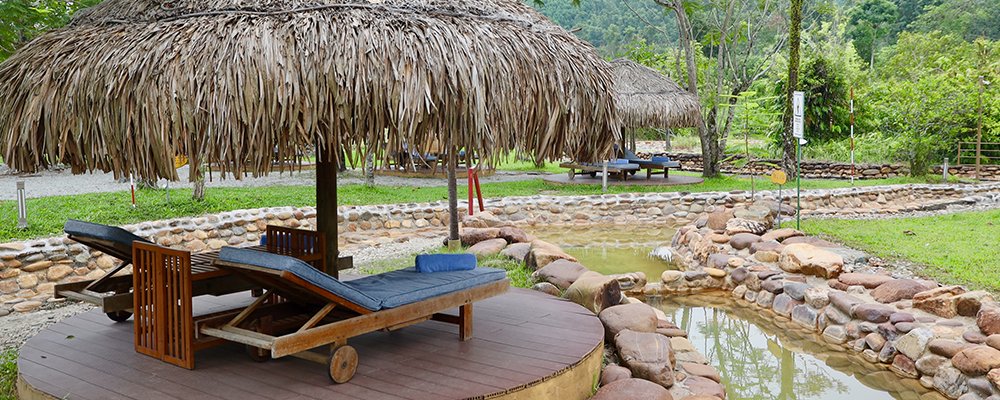 The grounds of Alba Wellness Valley by Fusion are incredible. Eco-friendly and predominantly a la natural there are pretty lotus-strewn ponds crossed by scarlet bridges. Bamboo forests litter walkways and bike paths, while vast grassy areas cloak the ground in a green blanket. The resort appears like a traditional Vietnamese village with a few added contemporary necessities—a cocktail bar, restaurants, yoga space, a state-of-the-art gym, a swimming pool, and Onsen-Spa. Swish guestrooms fuse Japanese grace with Vietnamese enchantment sitting beside ponds. And open-plan thatched bungalows (one and two-bedroom) have playful bathrooms—a swing beside a full-size tub and an outdoor rain shower. Large glass doors open onto private wooden verandas where morning coffee or afternoon drinks can be enjoyed while watching birds frolic in your garden. There's an organic vibe of serenity and being at one with nature.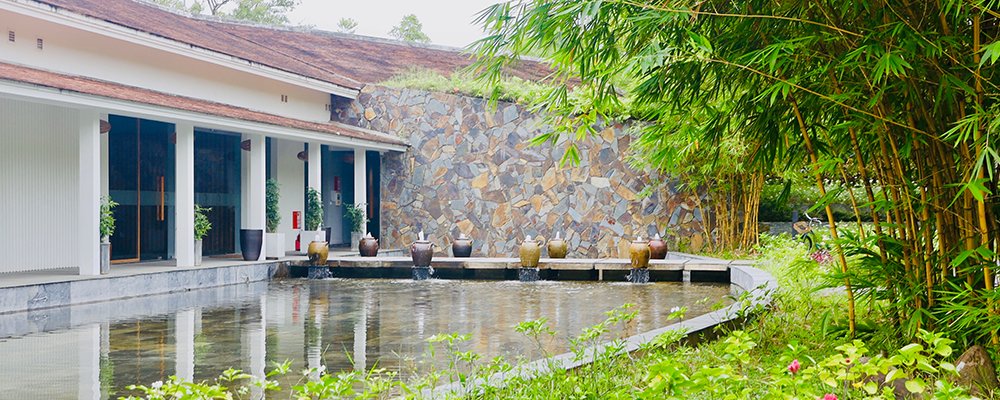 You can don your coolie hat, slide into your yukata (aka kimono) and pedal your way to the elegant Onsen & Spa. There are separate male and female areas so make sure you go in the right door. Begin your Onsen journey slipping into baths sans swimwear: silk, mineral, jet, and cold that will make you gasp after hiding out in the sauna and steam bath. Finish up in the outdoor Japanese garden mineral pool with only the insects peeking at your nakedness. Each bath along the way compliments the prior one to create a 7-step Onsen experience that culminates with a delicate offering of hibiscus tea or a deliciously cold glass of Alba mineral water.
With your skin like a newborn babe, head to the spa to complete your body pampering. An extensive list of scrubs, massages, facials and other treatments is challenging to choose from. Each indulgence draws on the natural world surrounding the resort: eucalyptus, ginger, lemongrass, mulberry extract, and the list goes on in a veritable recipe of nature's bounty for skin beauty. Onsen journeys, yoga, the gymnasium, and meditation sessions, plus unlimited soaking in the hot springs are included in your nightly rate.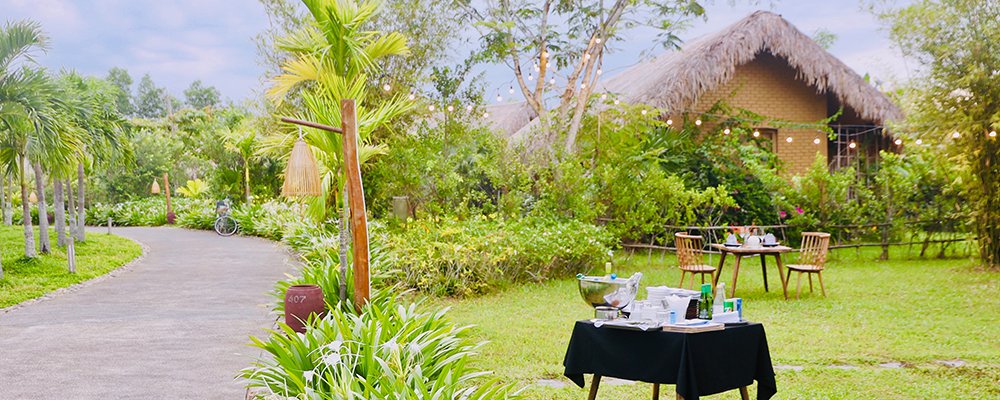 Alba Wellness Valley by Fusion believes in indulging their guests' appetites with the great concept of breakfast anywhere, anytime. Yes, you can even have brekky in bed if that's your fancy. There's also an international breakfast buffet in the stunning Madam Chau restaurant perched in the central position of the resort overlooking Lotus Lake, with cooling breezes wafting across the tables littering the verandah. The Phong Lan Restaurant is the place to have lunch. Sit at an outdoor table under the shade beside the tinkling hot springs and indulge in delicious Vietnamese dishes. If you are craving a Western feed, there's plenty to keep you happy. Mori Restaurant overlooks a delightful Japanese garden and specializes in vegetarian and Western-inspired snacks throughout the day. Dinner is a la carte at Madam Chau, showcasing Vietnamese culture and history through its cuisine. All produce is sourced locally, with many ingredients grown onsite at the resort's organic farm. Think grilled beef wrapped in betel leaves, pomelo with shrimp, turmeric fish cooked in banana leaves, and braised free-range chicken with ginger, to name a few taste teasers. Despite the small wine list, there are plenty of cocktails and beers to put a smile on your face. The ultimate experience is dining privately by the pool, in the forest, or in your bungalow's garden.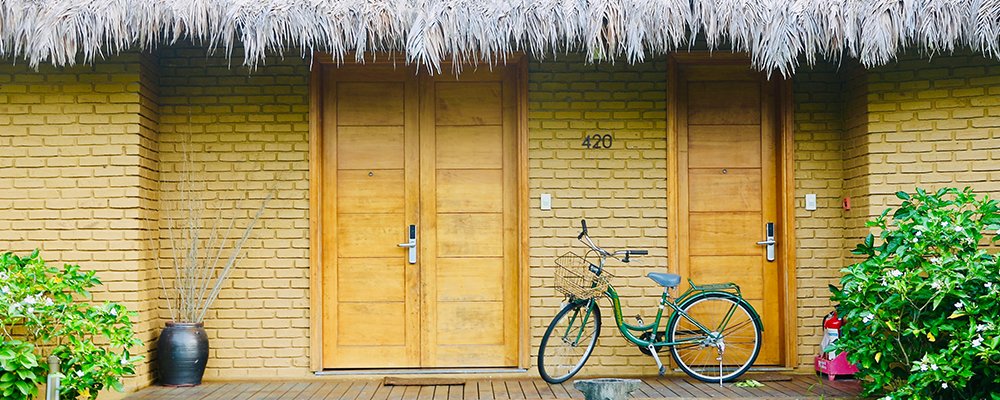 A stay at Alba Wellness Valley by Fusion can be more than spoiling yourself if you wish. You can hike mountains, try zip lining, take a city tour to visit the ancient sites of Hue, or even create a paper fan or silk flower in the craft village.
It's all about you.
---
Gail Palethorpe, a self proclaimed Australian gypsy, is a freelance writer, photographer and eternal traveller. Check out her website Gail Palethorpe Photography and her Shutterstock profile.
---