Are you craving an escape from the everyday cacophony that invades any sense of peace of mind, solitude, and silence? Do you feel like a teeny ant caught in a pavement crack beneath a horde of humanity and skyscraping concrete that you can't escape from? If so, make your next holiday destination under gigantic skies floating over open landscapes that spell freedom and serenity.
Morocco
You won't find peace in a bustling kasbah. But, the dunes of Erg Chebbi in the Sahara Desert will have you relishing an ancient landscape where the shifting grains of sand morph into red waves under a breathtaking starry sky that never ends. There's time to take a deep breath, disconnect from your real world, and absorb the eerie scene surrounding you. The infinite expanse is where only your footsteps, or those of the camel you are riding, mark the trail behind you. A desert warbler may break the silence with a short cry, or the tiny feet of a desert hedgehog may cross the empty sand in front of you as it scurries away. And the elongated shape of your shadow will sway on the apricot-hued pink sands like a ghostly doppelganger.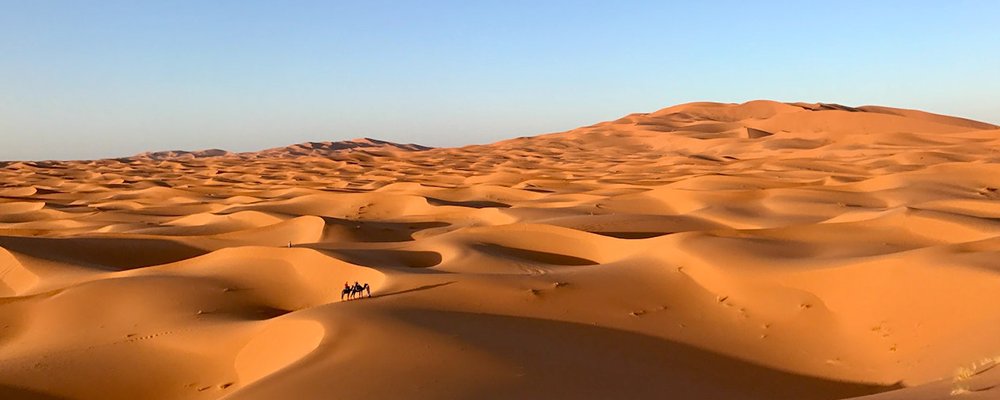 The White Camel Acacia will have you living as a Berber nomad, albeit with luxurious 5-star touches. Fresh coffee greets you in the morning after a stint of yoga on your private terrace. And the tempting aroma of baking bread Berber-style will leave you drooling. Evenings are spent sitting on a carpet of rugs while sipping champagne as the sun goes down in a blaze of color that appears to be impossibly magnified in its intensity.
Patagonia
At the end of the world, where eagles and mountains soar into the heavens, the wildness of Patagonia blankets the swathes of open grasslands in which pumas hunt their prey. Often referred to as the last frontier, Patagonia is a vast and untamed land straddling the southernmost area of Chile and Argentina, with its dominant feature being the Torres del Paine National Park. Large-scale ranching properties have no boundaries. And over-the-top luxurious lodges cater to high-flying adventurous spirits.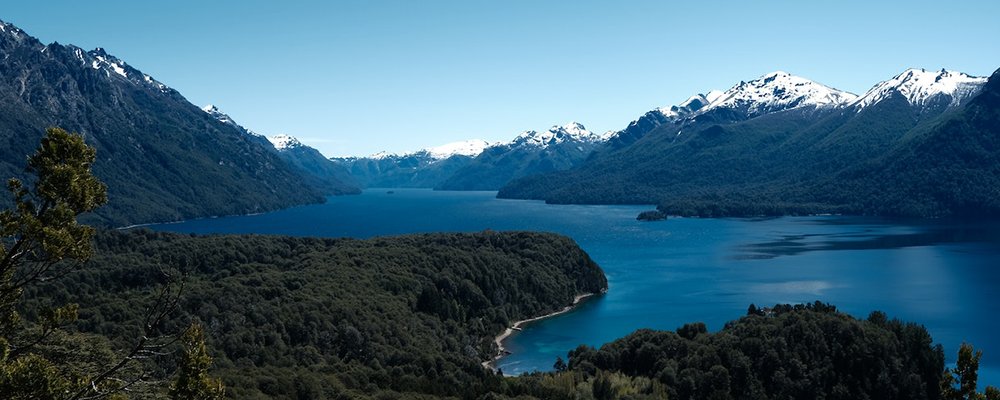 Awasi Patagonia, a Relais & Chateaux property, is the ultimate playground in this devastatingly beautiful part of the world. This property epitomizes innovative architecture and refined sophistication. There are only 14 private villas decked out with your own fireplace and wood-burning hot tub. Decadence and isolation meet extravagance giving the guest gourmet dining, luscious spa treatments, and bespoke expeditions of the surrounding area with your own designated guide and 4-wheel drive at your beck and call.
Africa
Untamed Africa has skies that blow your mind and endless space where wild things roam. Romantic, adventurous, and for many a once-in-a-lifetime experience—the world's second-largest continent is home to a myriad of delicious wildlife-viewing lodges that will have your toes curling in anticipation of wicked indulgence in remote locations. From eco-conscious safari lodges to tented camps of opulence, Africa leaves you in awe of the natural world.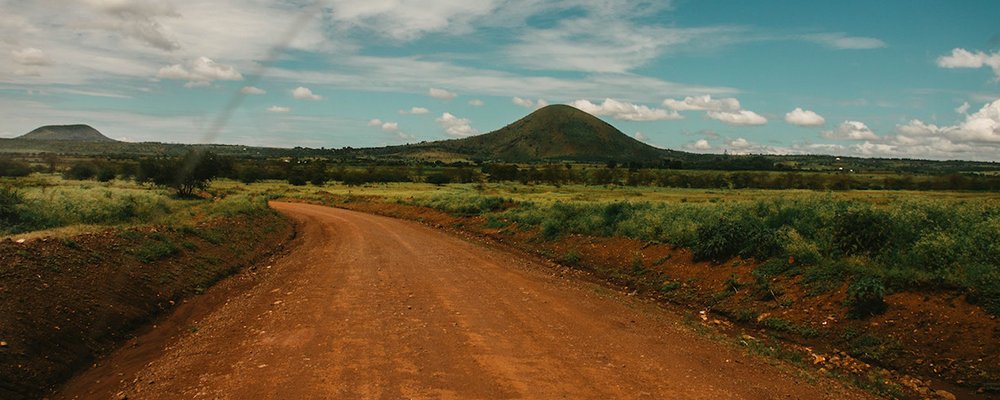 North Island Okavango is one of the newest luxury safari camps to open under the Natural Selection brand, which includes some of the most iconic lodges in Botswana, such as Tuludi and Jack's Camp. North Island Okavango is one of the few lodges on a private island wedged amidst open savannah, woodlands, and floodplains teeming with wildlife to peek at. Furthermore, it's exclusive— only 3 hedonistic tents are raised on wooden platforms hiding amidst ebony trees with private pools and extraordinary views over a lagoon. To view the game, you have the ultimate choice of spying from the sky, floating in a boat, or perched in a 4-wheel drive—totally in selfish mode with your guide.
Mongolia
A country to take you out of your comfort zone, as not even Google has mapped most of the region, Mongolia allows you to indulge in a different culture in a pleasure-seeking style reminiscent of the fantasy tales of Genghis Khan. Begin your journey in a palatial hotel in Ulaanbaatar, then put on your cowboy hat and head out of the crazy city to the land of predatory Golden Eagles flying over untouched open landscapes, and nomads have lived in yurts forever. A unique landlocked country of spectacular views—the swaying grass of open steppes, incredible mountain glaciers and endless sand dunes, alpine forests, and shimmering freshwater lakes—all resting at night under a trillion stars in the ink black of night. The Mongolian wilderness will take your breath away.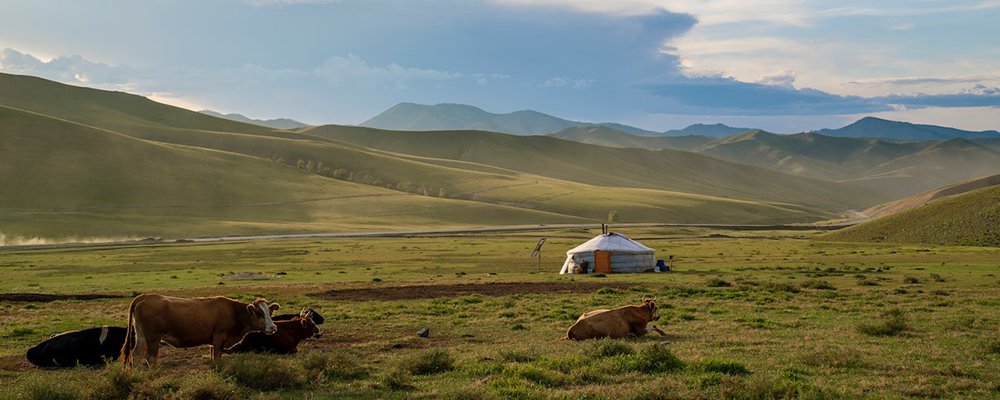 The legendary Three Camel Lodge in the Gobi Desert is an escapist idea of heaven—no roads, no Internet, and no people—totally off-the-grid. A founding member of National Geographic Unique Lodges of the World, it was opened in 2002. Three Camel Lodge is the only luxury eco-lodge in the whole Gobi Desert. Created to reflect the Mongolian Buddhist 'soum style' and the authentic nomad lifestyle with the necessary wow factor of today's indulgent lifestyle additions—think colorful carpets, plus camel-hair blankets and handcrafted furniture—each traditional ger is totally in sync with this land where dinosaurs laid their eggs and local camel herders still roam.
---
Gail Palethorpe, a self proclaimed Australian gypsy, is a freelance writer, photographer and eternal traveller. Check out her website Gail Palethorpe Photography and her Shutterstock profile.
---