The world's atmosphere is thrumming, literally pulsating with excitement. Us mere mortals stuck in our own homes and countries are in a flurry of utter joy as everyone is hyped up in a state of anticipation. Despite the bug not being beaten (aka COVID), many souls are now vaccinated. Countries are opening their borders to international wanderers or have set dates in the not-too-distant future to do so. And, that bucket list of global destinations is back on the agenda.
Thoughts are invading our brain space: palm-smothered islands surrounded by sparkling azure water to swim, mountain tops to sit on, camels to ride in the desert, and exotic market places to explore. The world is opening up in 2022.
1. Budapest
Party lovers will head to Budapest for its Spring Festival of culture or its unique sound-explosive Sziget Festival in the summer. The beautiful metropolis of Budapest sitting on the Danube is said to have one of the best locations in the world. Budapest's history is long and rich, evident in its fascinating Eclectic, Gothic, Baroque, and Soviet styles. A feast for the eyes can be found in its Mathias Church, the Citadel, the Royal Castle, and the Fishermen's Bastion. In addition, you will discover Wolfgang Puck's Spago restaurant in one of the oldest cafes in the city, 'Matild Cafe & Cabaret.'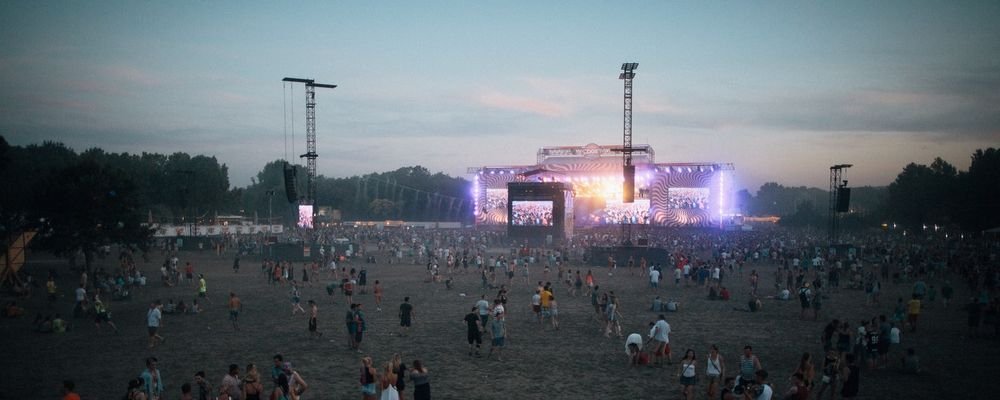 The town is a hive of great bars and restaurants that will have your taste buds dancing. Contemporary and classics are on offer, such as spicy 'goulash.' Or pig out on a slice of heavenly 'Somlói Galuska' when chocolate cream will dribble down your chin. The traditional cuisine of Budapest is soaked in thousands of years of Magyar history.
The COVID situation in Budapest has the locals and tourists wearing face masks on public transport, and there are regulations about social distancing.
2. Bhutan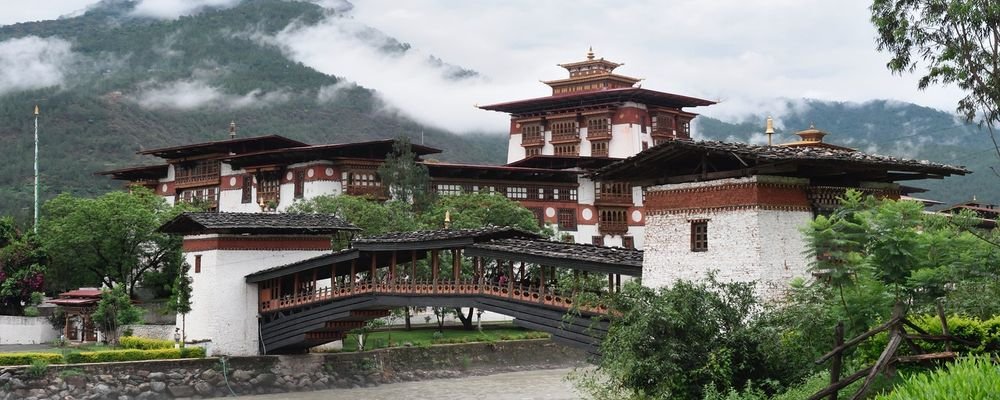 Enchanting and mystical, Bhutan is awash in astonishing landscapes, ancient fortresses, and cliff-hugging temples vying for space in the sky with eagles. Slashed with deep dramatic ravines and lush valleys wallowing in the shadows of the eastern edge of the Himalayas, Bhutan is snuggled between India and China. This isolated Buddhist kingdom of time-worn and remote monasteries will not disappoint. With a high-yield, low-impact approach to sustainable tourism, tourists must spend US$250 each day (this includes expenditure on food, transport, accommodation, and official guide costs) and be registered with a Bhutanese tour agency. Known as the Land of Thunder Dragon, mystical Bhutan will give your taste buds a fiery jolt when eating the national dish of chilies and cheese, 'Ema Datshi.' Bhutan will remind you how to smile.
The COVID situation in Bhutan requires travelers to be vaccinated, wear facemasks, and follow social distancing regulations.
3. Jose Ignacio, Uruguay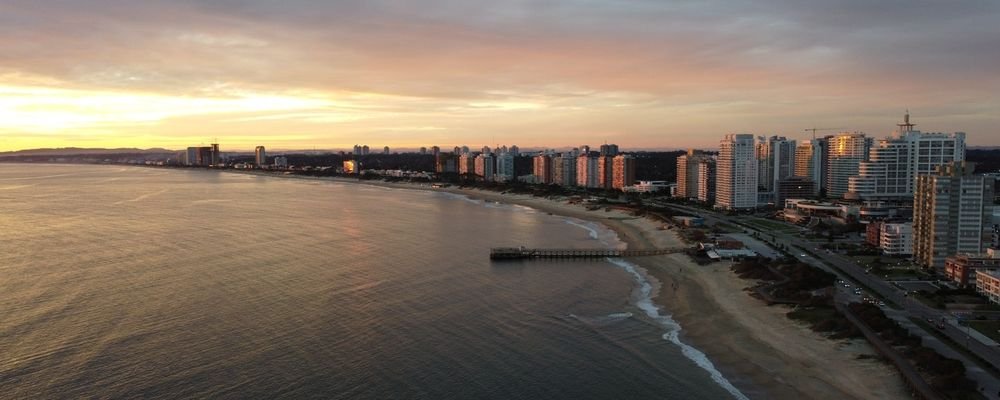 If you feel the need to get warm sand between your toes while gorging on sumptuous freshly caught seafood, head to the fishing village of Jose Ignacio and immerse yourself in its bohemian vibes. Sitting on a stone tip that juts into the sea, it's about 40km from the Punta del Este Peninsula on the Uruguayan coast. Shabby-chic with narrow dirt roads where jet-setting internationals have palatial beach houses and wooden restaurant shacks are perched on the beach. People sleep in late; lunch doesn't happen until mid-afternoon, followed by worshipping the sun. Watch the sunset with a cocktail in hand and listen to the spinning of sexy live DJ music followed by midnight dinners and bar hopping parties well into the wee hours of the night. The streets are denoted by hand-painted signs, while luxury boutique hotels offer intimate stays, and summer farms dot its inland. Jose Ignacio is known as one of the most desired destinations in Latin America.
Uruguay is set to open its borders to tourists in November 2021. Travelers must be fully vaccinated, present a negative PCR test and have insurance to cover anything COVID-related.
4. Hobart, Tasmania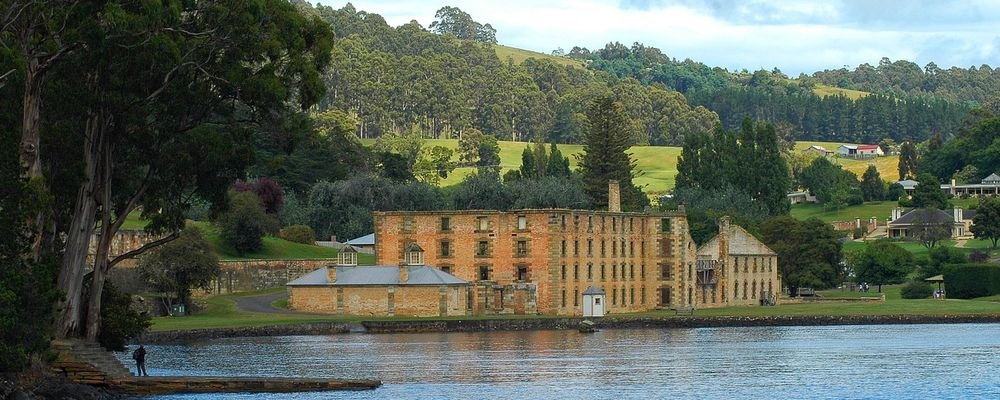 A travel hot spot for 2022. Hobart is a wonderland for foodies, those into imbibing in a local drop or two of some of the best wine in Australia, and arty souls wishing to take a peek into the unique MONA (the Museum of Old and New Art). Salamanca Place is a vibrant cultural hub overflowing with cafes, bars, art galleries, and trendy boutiques where a market happens every Saturday. The urban enclave of the historic district of Battery Point will have you meandering narrow lanes of colonial-era cottages and sandstone buildings. There are eclectic bed and breakfast establishments, as well as numerous contemporary cafes and restaurants. Antique shops and bookstores litter the streets that have the charm of yesteryear. Mount Wellington stands like a sentinel in the city's background with its hiking trails and fabulous panoramic views. Head to Hobart during the food and wine festival 'Taste of Tasmania,' Dark Mofo, the Sydney to Hobart Yacht Race week, or have a giggle during the Wooden Boat Festival. It's definitely a city that knows how to throw a party. According to Cape Grim Air Pollution Station perched in the North West of the island, Tasmania has the cleanest air in the world, so take a deep breath while you are there.
To visit Tasmania, you will have to check their government website. At the time of writing this, there's no planned date for reopening for international travelers.
---
Gail Palethorpe, a self proclaimed Australian gypsy, is a freelance writer, photographer and eternal traveller. Check out her website Gail Palethorpe Photography and her Shutterstock profile.
---