Are you chasing enlightenment by punishing yourself to the nth degree or merely searching for an alternative holiday that doesn't involve putting on your designer gear each morning and swanning around a resort? If so, taking some time out with your self, or maybe with a partner or a group of energetic friends, strolling along the El Camino de Santiago (aka the Way of St James) might be the answer.
Hike it, bike it or hobble along with your pilgrim's staff (walking stick), and at the end you will be in touch with your spiritual self and in putrid clothes that could walk by themselves. The El Camino de Santiago was the most important Christian pilgrimage during the Middle Ages.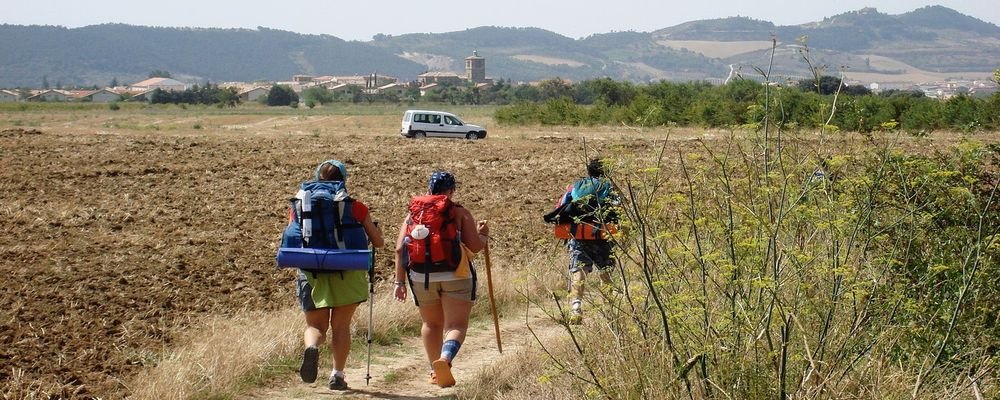 There are quite a few different routes to tackle of varying lengths, but the entire stretch is 780 kilometres with routes throughout Europe leading into or joining the main routes in Spain and France. You can start and stop anywhere you like. Most people begin in Sarria (112km from Santiago) and aim for the finish line in Santiago de Compostela, where it's believed that the remains of Saint James were buried.
Below are a few of the routes you can saunter along:
Camino Portuguese (600km)
There are three routes:
The coastal highway and the central way both begin in Lisbon and follow the same path to Porto, while there is an extension path diverting you to Fatima. Expect long distances between "albergues" (places to eat and sleep) between Porto and Lisbon, but after Lisbon, there are plenty of accommodation places en route.
The least trodden pathway is the interior route that starts in Farminhao and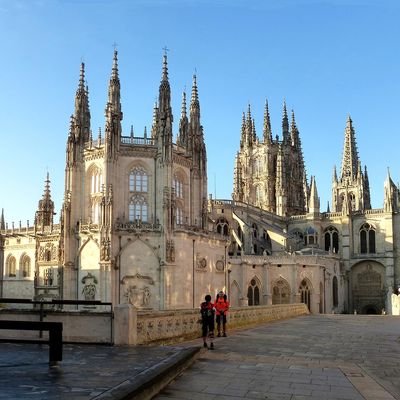 finishes 420km later in Santiago.
Camino del Norte (The Northern Route - 830km)
Begin in Northern Spain in Irun and run along the coastline for 620km before turning inland to Arzua, where the route meets the Camino Frances about 40km before Santiago. This is for the rough and rugged souls wishing to see amazing views that will take your breath away.
Camino Primitivo (260km)
Known as the "Original Way", your sojourn will begin in Oviedo and will meet up with the Camino Frances at Melide, a mere 50km from Santiago.
Camino Ingles (The English Way - 110km)
This little trek is worth skipping along from Ferrol to Santiago.
The Via de la Plata (Silver Way often referred to as Camino Mozarabe - 1,000km)
The pilgrims' office in Seville will head you in the right direction and you will have a choice of routes at Zamora; head north and join the Camino Frances at Astorga or head west and meet up at Ourense.
The list goes on to include:
Camino Mozarabe (400km) Granada (Malaga or Almeria) to Santiago.
Camino del Salvador (120km) Start in Leon and end north of Oviedo.
Camino Aragones (160km) Begin in Somport France and connect with the French Way in Spain.
Camino de Madrid (320km) Join the Camino Frances at Sahagun and end up in Santiago.
Camino de Levante (900km) Start walking in Valencia or Alicante and join the Via de la Plata route at Zamora.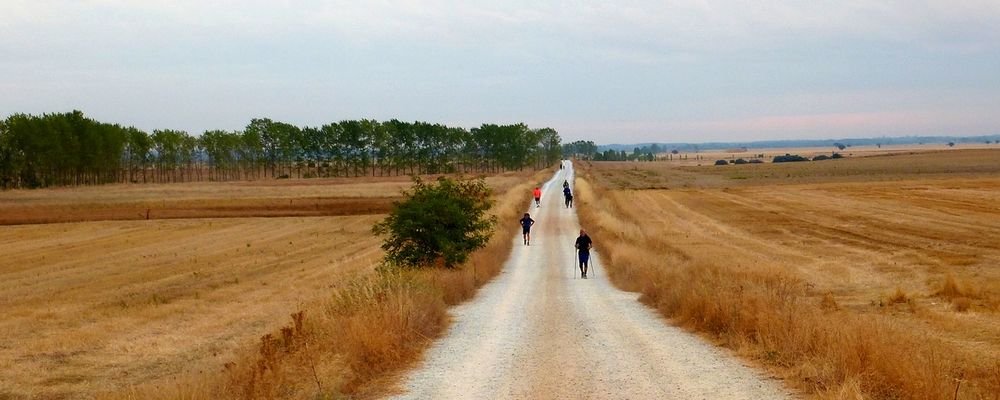 Whichever route you take be prepared for:
Germans that like to run up mountains
Chain-smoking Danes doing marathon runs each day
Stalwart Austrians who began their pilgrimage in Austria
Mystics of all nationalities
Shepherds with flocks of sheep
Drinking plenty of water and the minute you roll out of bed doing some stretches
Loud and boisterous end of day gatherings for meals and plenty to drink
Accommodation:
Sleeping in occasionally rustic dormitory-type accommodation or camping it up in the outdoors.
Being pious and staying in a monastery such as in Samos, Spain.
If you are lucky, you may get a bed in the five-star luxurious Parador Hotel, Hostal de Los Reyes Catolicos, sitting across the plaza from the Cathedral of Santiago de Compostela.
Tips:
Avoid being a pilgrim during the Holy Compostelan Years. The next is in the year 2021 if you don't want to be crushed by the pious hordes.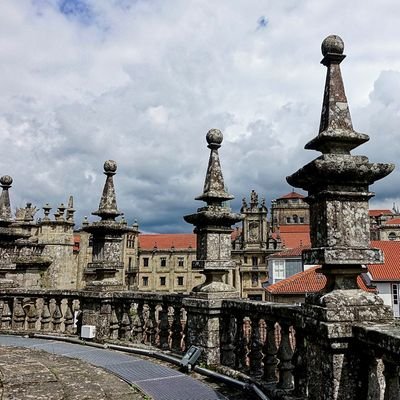 Be ready for unpredictable weather from sweaty hot days to cold and rainy. Put on your sturdy walking shoes, and if you intend to do it on your own lugging your backpack, don't take more than you can comfortably carry.
Actually, you can be the pious soul with a big budget and get someone to transfer your bags from one hotel to the next, if that's your idea of making a pilgrimage.
Grab your pilgrim's passport and make sure you pop into the major towns where you can get rewarded with a stamp. Sadly, no jellybeans are handed out as rewards. It also gives you access to overnight accommodation en route and will provide you with a complete history of where you ate and slept along the way. Once you get to the Pilgrim's Office in Santiago, this is your proof that you have done it and that you qualify to receive a "Compostela", a certification of completion of the pilgrimage that you can flash around when you get home.
Take the journey at your own pace and have some fun along the way. In other words, take a break before you drop from exhaustion.
---
Gail Palethorpe, a self proclaimed Australian gypsy, is a freelance writer, photographer and eternal traveller. Check out her website Gail Palethorpe Photography and her Shutterstock profile.
---